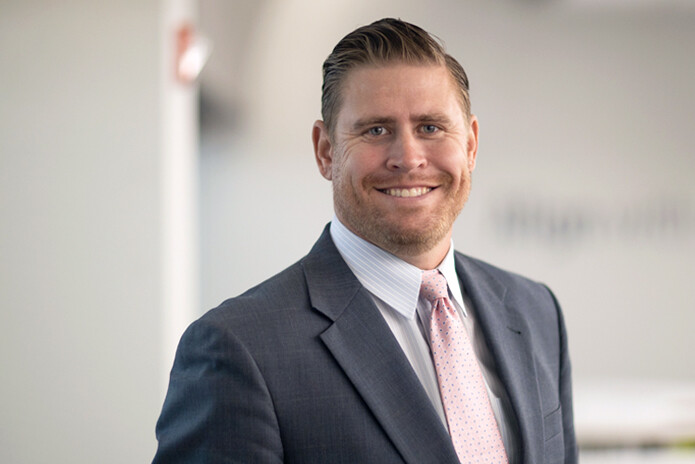 MTM Welcomes Chief Sales Officer Benjamin Woodruff
As part of our ongoing focus on strategic business development and expansion opportunities, MTM, Inc. is pleased to welcome Benjamin Woodruff as Chief Sales Officer (CSO). Ben joined MTM on September 23. As CSO, he provides executive-level leadership to MTM's Business Development team, while creating compelling sales strategies and forming key partnerships with government agencies and managed care organizations.
His primary focus includes redefining the strategic sales direction of MTM's transit and healthcare services, consulting with existing clients to expand upon current relationships, and growing with new clients. Ben's efforts are concentrated on creating sales strategies for MTM's entire scope of services, including:
Ben brings to MTM more than 15 years of experience in business development and client retention leadership. Prior to joining MTM, he spent 11 years with Pace Industries, a Northwest Arkansas-based manufacturing company. Most recently with Pace, he served as the Senior Vice President of Sales, a role that gave him responsibility for the $600 million organization's overall domestic and international automotive strategy and retention, as well as companywide business development strategies. While with Pace, Ben led the commercial synergy of a $127 million acquisition and the creation of Pace Industries' automotive office. His extensive expertise in business development and organizational leadership led to his 2016 selection for the Northwest Arkansas Business Journal's 40 under 40 Award. Ben is a graduate of the US Military Academy at West Point.
"Ben is truly a leader in sales with a proven track record in strategic growth," said MTM's President and CEO Alaina Maciá. "His ability to develop strong relationships and anticipate how we can best serve current and future clients will greatly benefit MTM as we aim to remove community barriers nationwide. Ben's drive and determination will allow MTM to continue expanding our book of business while providing better service to our existing clients."
Welcome to MTM, Ben!