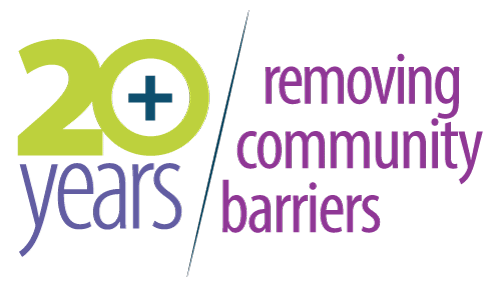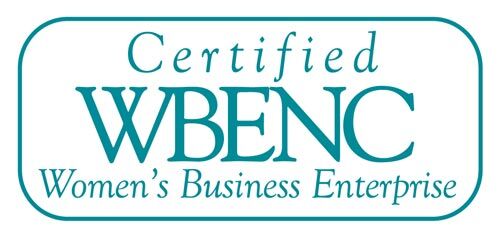 As one of the nation's most experienced and qualified non-emergency medical transportation (NEMT) brokers, MTM was founded in 1995 by Peg and Lynn Griswold. After realizing the difficulty health plans and government organizations had in arranging transportation services, the Griswolds were determined to develop a company that would ensure more people had access to healthcare. MTM quickly set industry standards and is now one of the largest and most established NEMT brokers, scheduling more than 13 million trips for 10 million members nationwide while handling four million calls every year.
In 2015, we celebrated our twentieth anniversary of removing community barriers. To this day, MTM remains a family owned and operated, privately held "S" corporation. Additionally, we are a Woman-Owned Business Enterprise (WBE) certified by the Women's Business Enterprise National Council that can help our clients meet their disadvantaged business participation goals. With headquarters in Lake St. Louis, Missouri, we operate in 29 states and the District of Columbia and maintain call centers and offices across the United States.
MTM staff are always well informed, willing to listen and learn about local concerns, and tireless in seeking the most appropriate solution.
John Irvine, Florida Commission for the Transportation Disadvantaged
Thank you for your proactive measures. They certainly show MTM's commitment to the program. MTM is always very responsive, and this is greatly appreciated.
David Eatman, Raleigh Capital Area Transit
I highly recommend MTM. I like the new online set up they have. The set up for trips is so easy and more reliable than faxing them so they do not get lost.
Trudy Gidersleeve, Evergreen Commons Nursing
While initially established for the sole purpose of managing NEMT, as MTM worked collaboratively with our clients to create customized solutions for transportation, our leadership team recognized opportunities to expand our service offerings. Leveraging our resources and experience, MTM has adapted our management model and is proud to now offer a wide array of healthcare and public transit services that help our clients align incentives, reduce costs, and increase member and passenger satisfaction.
By providing careful assessments, comprehensive care management, and responsible network development and oversight, MTM improves health outcomes, removes community barriers, and promotes independence.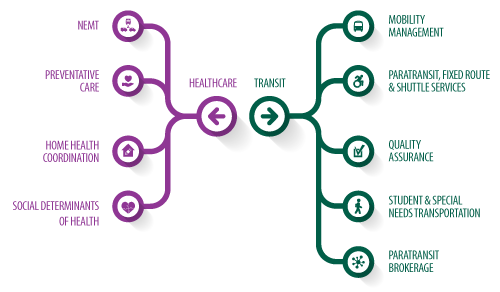 To reflect our commitment to providing the highest quality services for our clients, members, and passengers, MTM stands by our vision, mission, and workplace values. These guidelines help to ensure our staff clearly understand their roles and responsibilities within our organization.
Vision

Mission
MTM is a healthcare and transportation management company whose mission is to partner with clients in developing innovative solutions for accessing healthcare, increasing independence, and connecting community resources in the most cost-effective manner. To achieve this, we leverage our core competencies in managing customer service operations and building provider networks.
Core Values
MTM's five core values guide our employees in providing the highest quality customer experience possible and helping clients achieve their goals:
---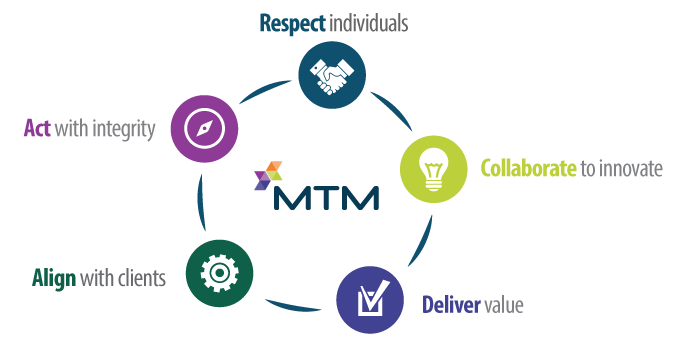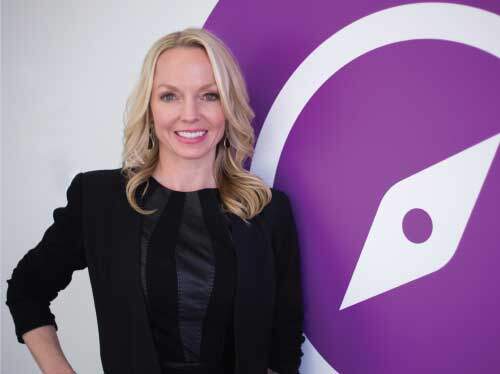 Our Commitment to the Environment and Sustainability
Climate change, our environment, and sustainability efforts are growing topics of concern for many concerned Americans and businesses. At MTM, we are taking our own steps to reduce our carbon footprint and make a positive impact on our industry. Our Climate Impact Statement reflects our commitment to leading change:
MTM supports national and global efforts to mitigate the impact of climate change, and is committed to lobbying for regulation that supports sustainability and positive impact. Working in tandem with our industry partners and peers, we're advocating for requirements around the use of fuel efficient vehicles in the NEMT and public transit industries in our efforts to reduce vehicle emissions and promote more environmentally friendly means of transportation for our clients and passengers.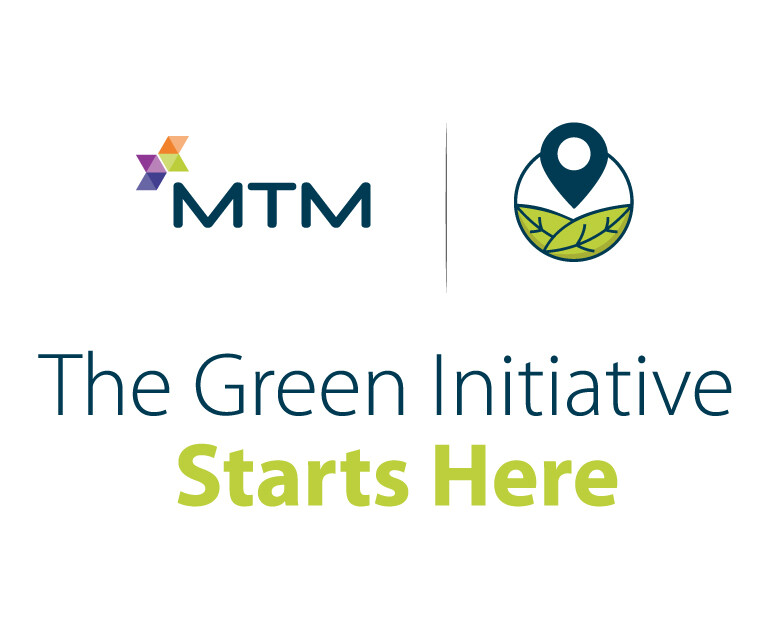 MTM has done an excellent job of assigning the appropriate mode of transportation to our population. MTM is focused on utilizing the most efficient mode of transportation, and this is evidenced in our extremely low utilization of stretcher van, ambulance, and other higher modes of transportation.
Cindy Mense, Children's Mercy Family Partners
MTM staff are very helpful in establishing new processes and working closely with TriMet to make refinements and improvements that they have developed. Their team has shown a strong ability to communicate and work collaboratively with TriMet staff to determine the best transit options for our applicants.
Kathy Miller, TriMet
MTM has been a very valuable resource for our patients and staff. Our staff prefers working with MTM over other transportation mangers because of their attention to detail and personalized service.
Barbara Mclennon, United Cerebral Palsy of Washington, D.C. and Northern Virginia
Awards & Accolades
In recognition of our ongoing growth and dedication to creating an employee base capable of providing excellent service, MTM is the proud honoree of many prestigious awards and accolades.
Growth
Top 150 Privately Held Companies,
St. Louis Business Journal: 2011, 2013, 2014, 2015, 2016, 2017
Fastest-Growing Private Companies,
St. Louis Business Journal: 2011, 2012, 2015, 2016, 2017
Largest Women-Owned Businesses,
St. Louis Business Journal: 2012, 2013, 2014, 2015, 2016, 2019. 2020
Top Family Owned Businesses,
St. Louis Small Business Monthly: 2016
Fast Track Award,
Missouri Chamber of Commerce and Industry: 2016
Inc. 5,000 (#2,101),
Inc. Magazine: 2017
Inc. 5,000 (#3,543),
Inc. Magazine: 2018
Arcus Awards for Achievement in Health,
St. Louis Regional Chamber: 2018
Corporate Culture & Wellness
Top Workplaces,
St. Louis Post-Dispatch: 2014, 2017, 2018, 2019, 2021
Fit Friendly Worksite,
The American Heart Association: 2014, 2015
Best Places to Work,
St. Louis Business Journal: 2014, 2016, 2018, 2019
Healthiest Employers,
St. Louis Business Journal: 2015, 2016, 2018, 2019, 2020
Gold Level Bicycle Friendly Business,
The League of American Bicyclists: 2015-2019
Women in the Workplace: Employment Scorecard,
Women's Foundation of Greater St. Louis, 2018
Achievers 50 Most Engaged Workplaces,
Achievers: 2019, 2021
Silver Most Valuable HR Team,
The Stevie Awards: 2020
Silver Most Innovative Work from Home Plan,
The Stevie Awards: 2020
Bronze Most Valuable Employer,
The Stevie Awards: 2020
Corporate Philanthropy Awards,
St. Louis Business Journal: 2020, 2021
St. Louis Green Business Challenge,
Missouri Botanical Gardens, 2020
Customer Service & Diversity
Employee Training & Development
Finalist, Best Training and Development Program,
The Call Center Excellence Awards: 2015
Finalist, Talent Development Excellence,
Cubic Awards: 2015
LearningElite Awards (#51),
Chief Learning Officer: 2016
LearningElite Awards (#37),
Chief Learning Officer: 2017
LearningElite Awards (#28),
Chief Learning Officer: 2018
LearningElite Awards (#14),
Chief Learning Officer: 2019
LearningElite Awards (Gold),
Chief Learning Officer: 2020
Gold Customer Service Training Team of the Year,
The Stevie Awards: 2016, 2017, 2018, 2020, 2021
Silver Customer Service Training Team of the Year,
The Stevie Awards: 2019
Gold Customer Service Training Product of the Year for Mobility Assessment Evaluator Training,
The Stevie Awards: 2018
Gold Sales Training or Coaching Program of the Year for Set it Best! Training, 
The Stevie Awards: 2019
Silver Customer Service Training Product of the Year for Reveal Training, 
The Stevie Awards: 2019
Gold Customer Service Training or Coaching Program of the Year (Bench Program),
The Stevie Awards: 2020
Bronze Customer Service Department of the Year,
The Stevie Awards: 2021
Training Top 125 (#91),
Training Magazine: 2016
Training Top 125 (#82),
Training Magazine: 2017
Training Top 125 (#44),
Training Magazine: 2018
Training Top 125 (#33),
Training Magazine: 2019
Training Top 125 (#13),
Training Magazine: 2020
Training Top 100 (#22),
Training Magazine: 2021
Individual Staff Recognition
40 Under 40 – Alaina Maciá,
Mass Transit Magazine: 2014
EY Entrepreneur of the Year, Central Midwest – Alaina Maciá,
Ernst & Young: 2014
Finalist, Learning Leader of the Year – Kerri Schewe,
Cubic Awards: 2015
Silver Contact Center Professional of the Year – Spencer Saythong,
The Stevie Awards: 2016
Silver Contact Center Manager of the Year – Shane Oskins,
The Stevie Awards: 2016
40 Under 40 - Heather Pekar,
Mass Transit Magazine: 2016
Bronze Young Customer Service Professional of the Year - Patrick Fichtel,
The Stevie Awards: 2017
Technology Executives of the Year – Alaina Maciá,
St. Louis Business Journal: 2018
40 Under 40 - Alaina Maciá,
St. Louis Business Journal: 2020
Gold Most Valuable HR Team - Kerri Mileski,
The Stevie Awards: 2020
Silver Most Valuable HR Professional - Kerri Mileski,
The Stevie Awards: 2020
Silver Customer Service Training Professional of the Year - Aaron Haefele,
The Stevie Awards, 2021