Gas Mileage Reimbursement
Do you want freedom in your travel? If you, a friend, or a family member can drive you to your appointments, you may qualify for MTM Currency. MTM Currency is a program that provides gas mileage reimbursement through a Focus Card™. This is a reloadable debit card issued by U.S. Bank.
MTM Currency: Putting You in the Driver's Seat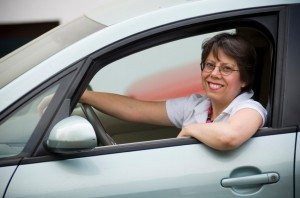 There are many benefits to MTM Currency. Most importantly, you keep independence and control of your health. Other benefits include:
Freedom and flexibility in your travel plans
The opportunity to plan your appointments at the time that is easiest for you
No waiting for a transportation provider to pick you up
Friends, relatives, and neighbors can also be paid to take you to your medical appointments
Mileage Reimbursement Logs
Use a trip log to track your travel. Instructions are on the log. Have your medical provider sign the log for each appointment. There is no need to track mileage. Our system will do it for you.
You may use the trip log for one or more trips. Mail, email, or fax the completed log to MTM within 60 days of the oldest trip on the log. Once you submit your log, MTM will verify the information. Funds will be loaded to your Focus Card after your trip is verified.
Email Your Log
payme@mtm-inc.net
Fax Your Log
1-888-513-1610
Mail Your Log
MTM
Attention: Trip Logs
16 Hawk Ridge Drive
Lake St. Louis, MO 63367
Cardholder Services
We hope you find the MTM Currency program easy-to-use and helpful. If you have any questions about your Focus Card, please call U.S. Bank Cardholder Services at 1-888-863-0681.
Download Your Trip Log
Generic
Idaho
Iowa
Minnesota
Mississippi
New Hampshire
Nevada
Rhode Island
Texas
Washington DC
Wisconsin