---
An easier way to manage your rides is here:

MTM Link!
This new tool lets you book new rides, review existing rides, make changes to rides, and cancel rides from your computer or mobile device. Here's a sneak peek at MTM Link, which gives you more control over your rides.
Need help using MTM Link? Call our Navigator Line:

888-597-1189
---
Download the MTM Link Member Mobile App Now!
---
View MTM Link Trifold
VIEW MTM LINK MEMBER PORTAL USER GUIDE
VIEW MTM LINK MEMBER PORTAL USER GUIDE - SPANISH
---
VIEW MTM LINK MOBILE APP USER GUIDE
VIEW MTM LINK MOBILE APP USER GUIDE - SPANISH
VER EN ESPAÑOL
---
MTM Link is so quick and simple. And I had a confirmation, so that made me confident I had everything correct."
Member Nikki R.
Sign In
Looking for a convenient way to manage your rides without calling MTM? We're excited to introduce MTM Link! MTM Link allows you to request a ride, check on the status of a scheduled ride, or cancel a ride you no longer need, all from your computer or mobile device. All you have to do is log in.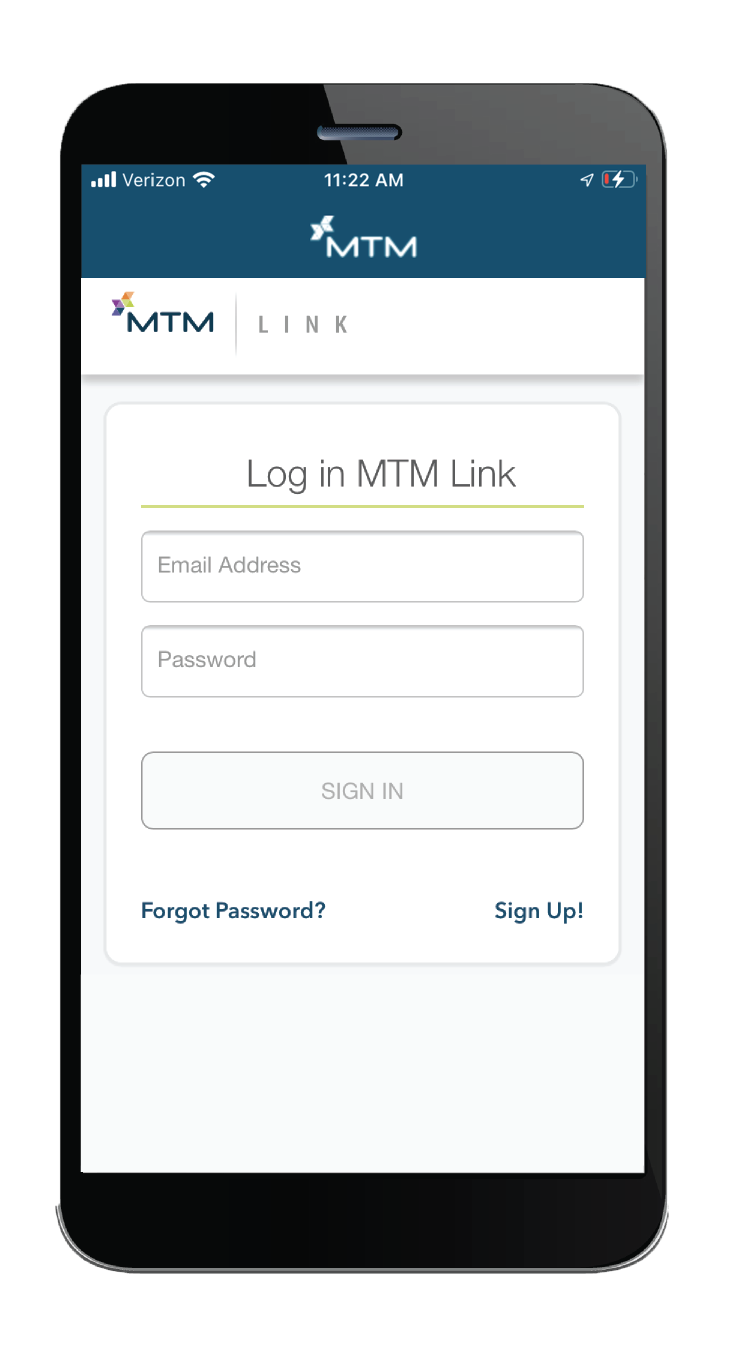 Calendar Month
Once you log in, you can see your calendar. Select a date on the calendar to review your rides for that day.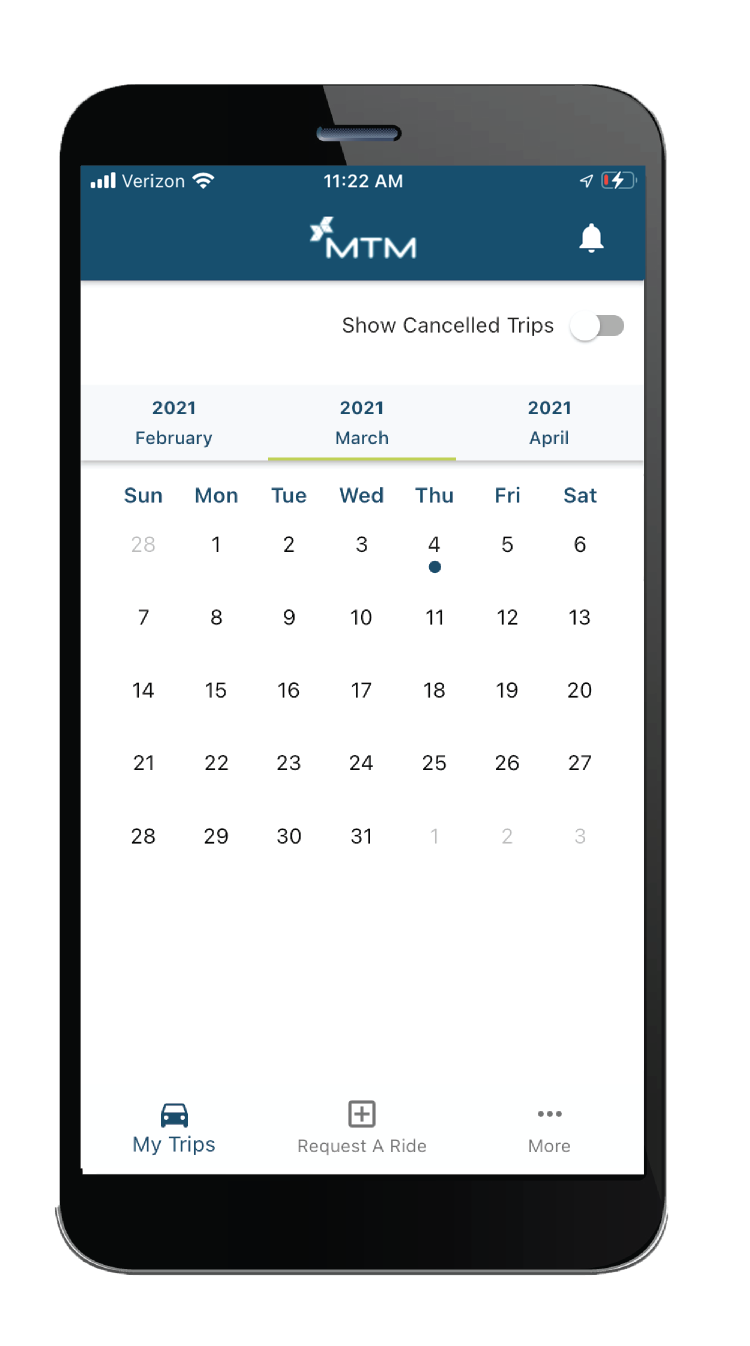 Ride Review
Now you can review the details for this day's rides. You can see your ride status, pick-up time and address, drop-off address, and transportation provider information for each ride you have scheduled.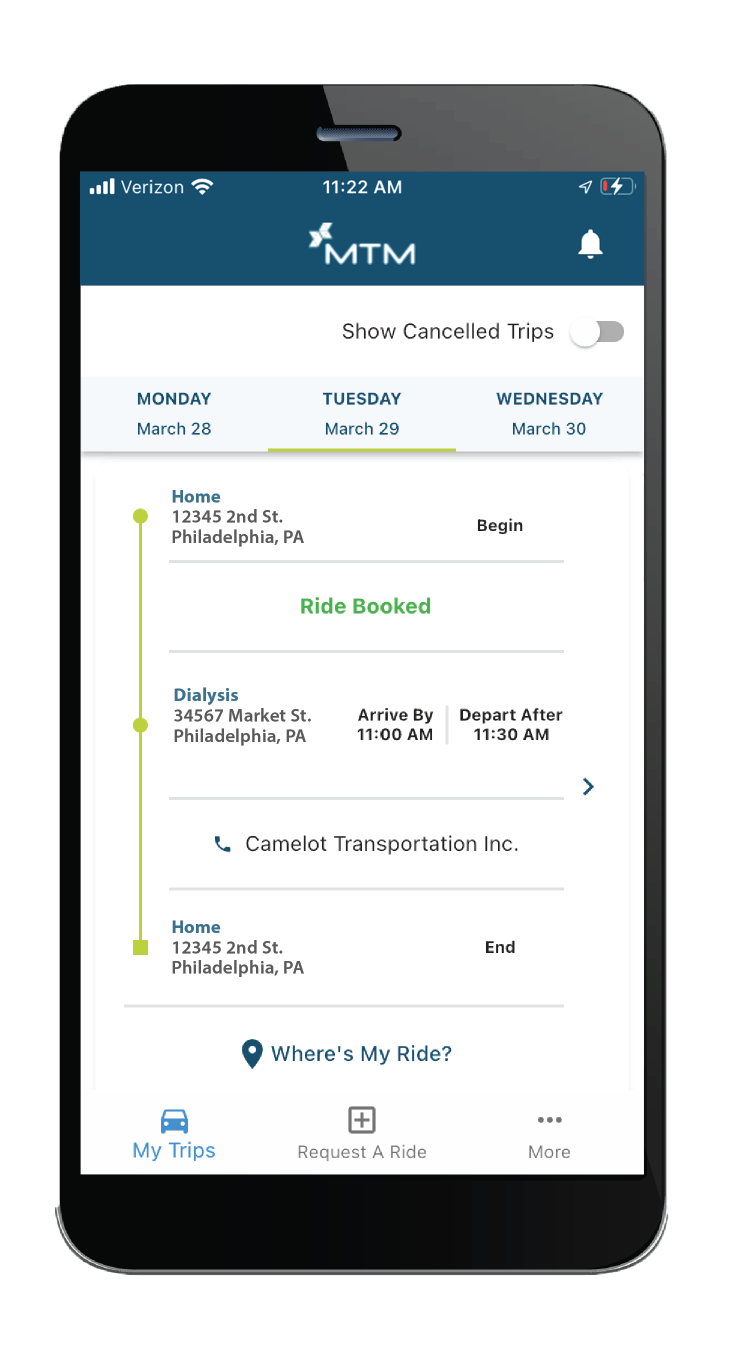 Ride Cancellation
Need to cancel a ride? Simply click the "Cancel" button. You will receive a message that asks if you are sure you want to cancel your ride.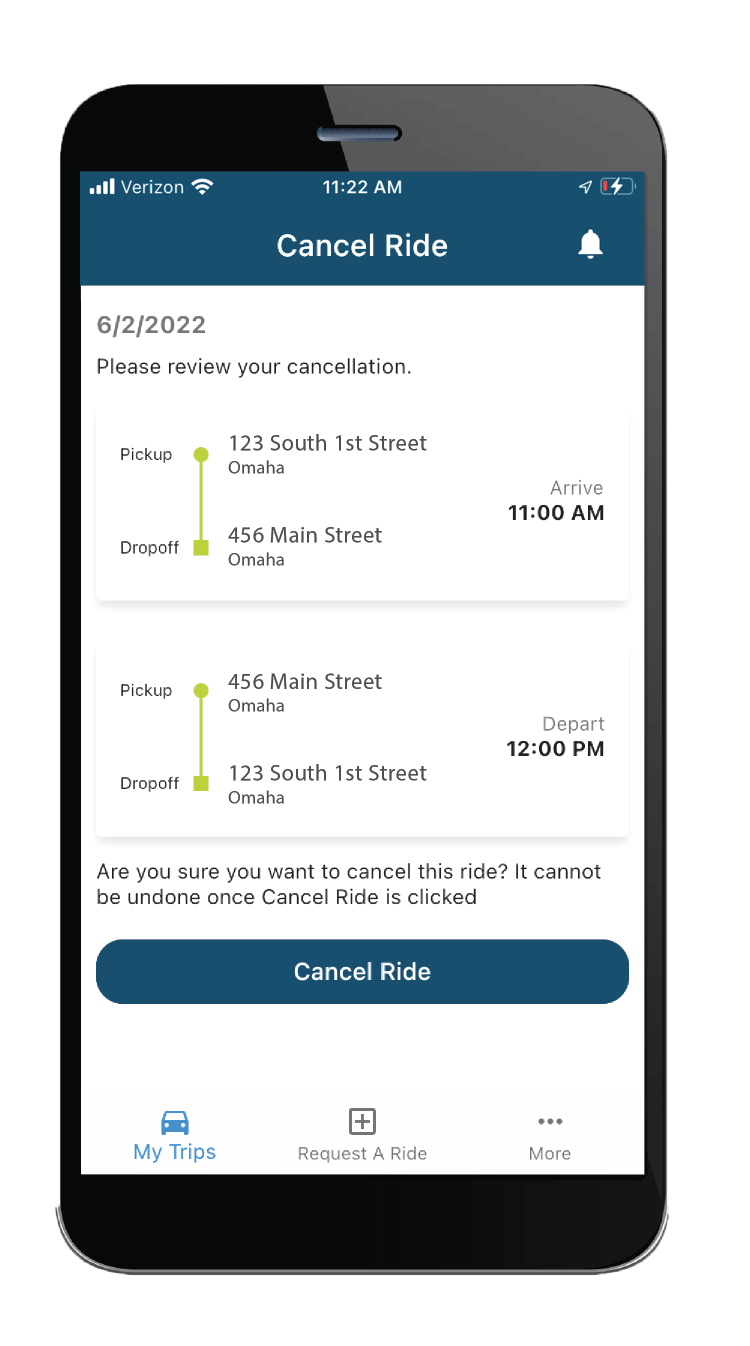 Request a Ride
It's also simple to request a new ride! Just click on "Request A Ride." Select the date you need a ride, and enter in your ride details. Tell us where and when to pick you up, and where you need to be dropped off.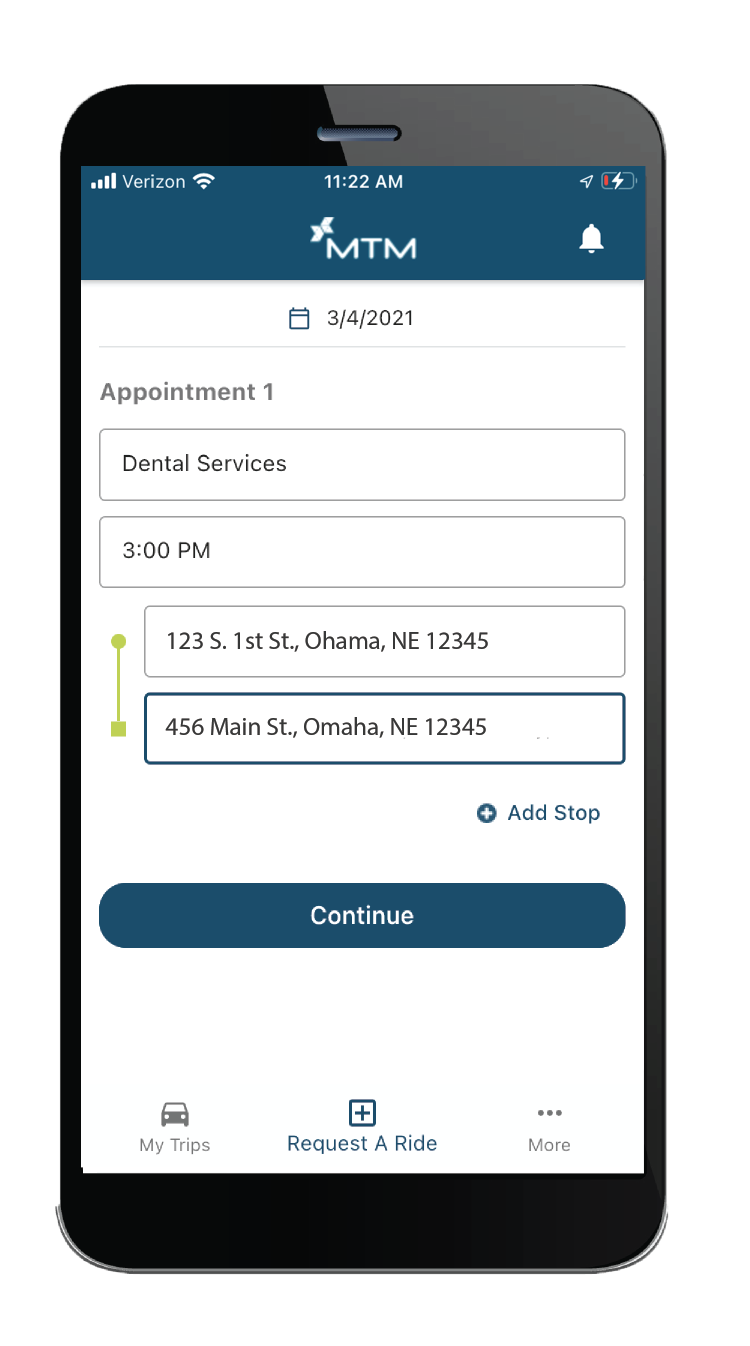 Return Ride
Don't worry, we won't forget to take you home! Confirm your return ride information to schedule your ride back home. If you don't know what time you'll be ready to return home, we can do that too! Just check the box that says "I don't know a time" to schedule your return ride after your appointment is over.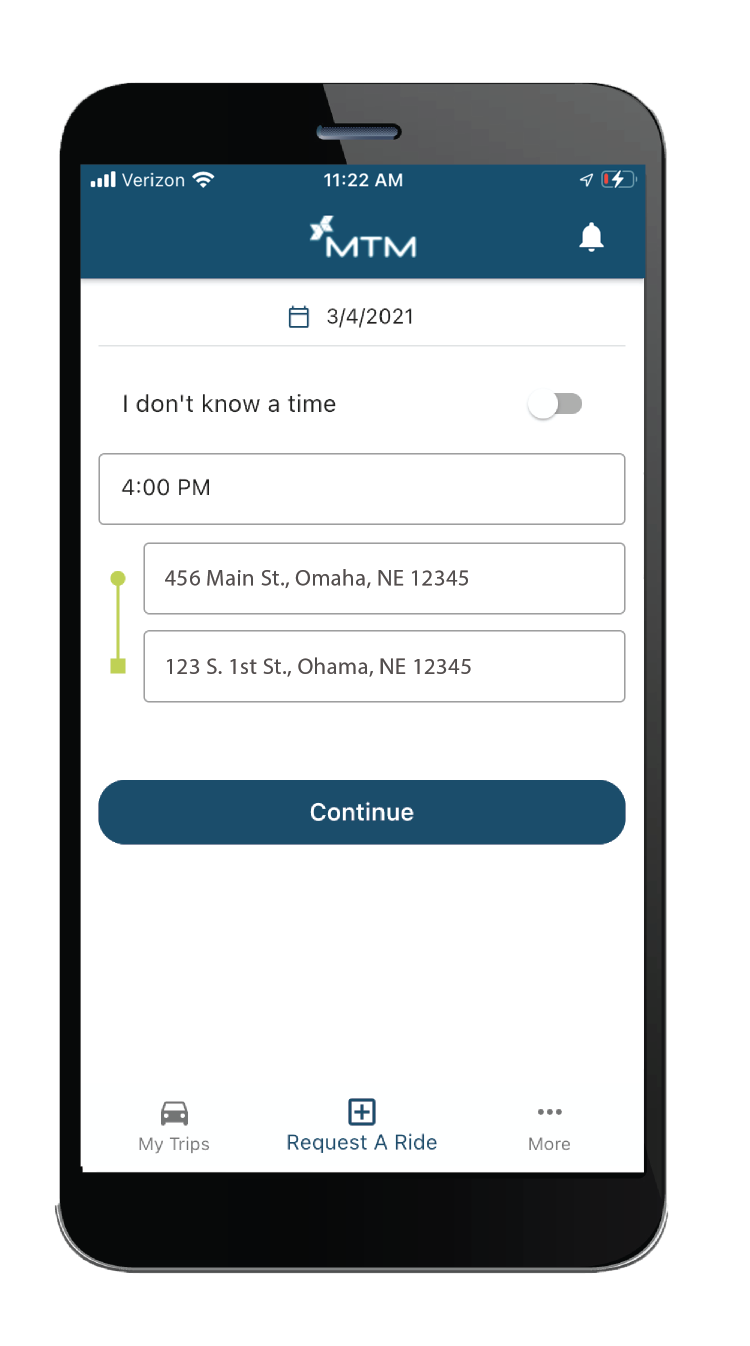 Additional Passenger
Do you have any special requests? We're happy to accommodate your additional passenger, like a caregiver. We can also make sure you receive a wheelchair accessible vehicle.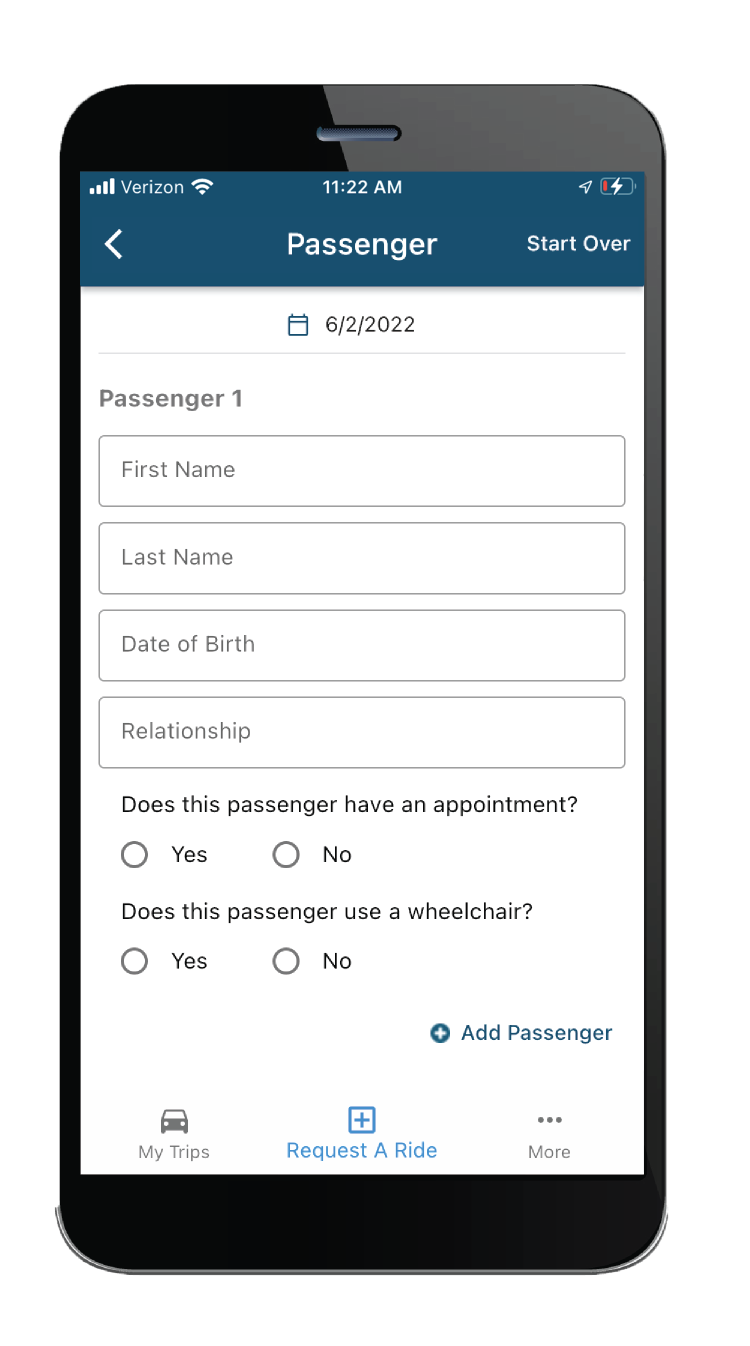 Confirm Ride
Almost there! Review your ride details and make sure everything looks correct. If everything looks right, hit submit and your ride is booked! It's that easy.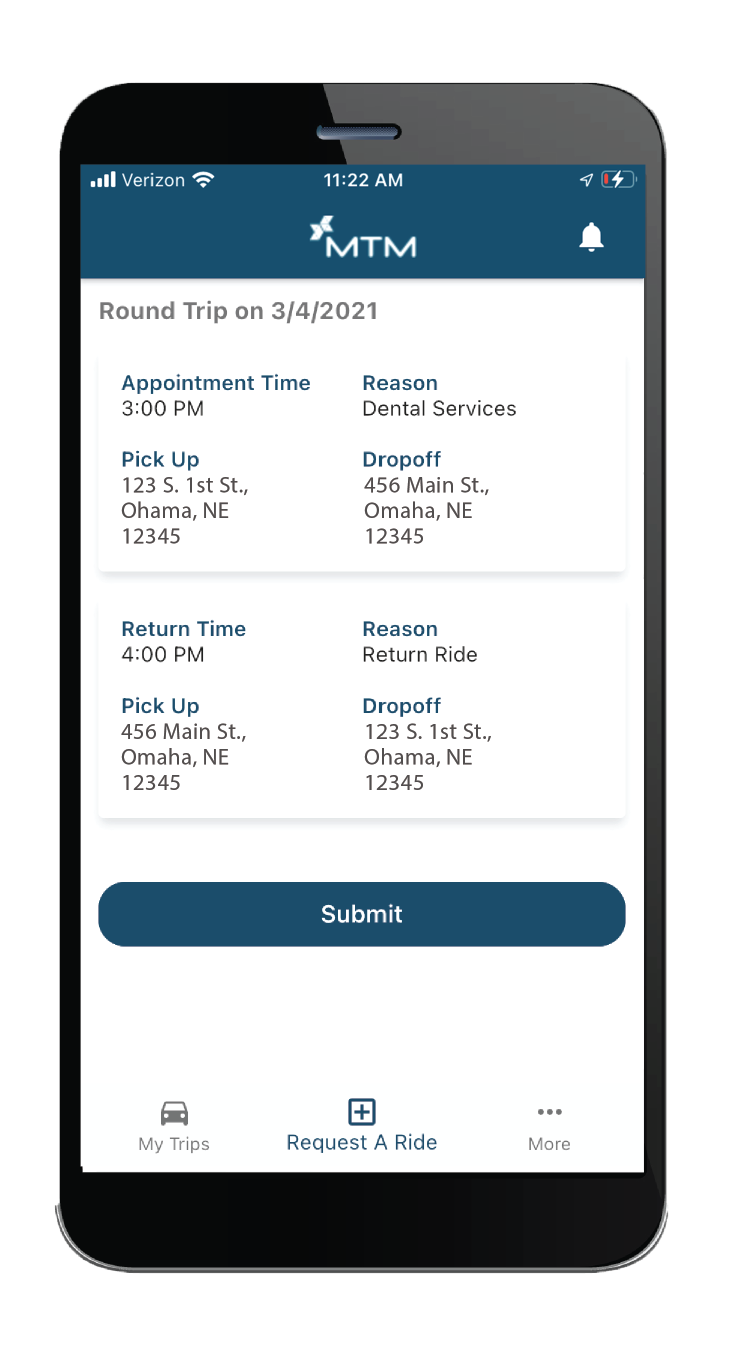 Track Your Ride
Keep tabs on your ride in real time using the Where's My Ride? feature on the mobile app. View the status of your ride, your provider's name, the estimated time of arrival, and a map that shows your driver's current location. The map updates as your driver moves through the trip.