Leveraging our in-depth knowledge of the transportation industry, MTM's mobility management model offers an innovative approach to coordinated community transportation.
With a broad range of synchronized, viable transportation services, mobility management ensures all aspects of passengers' mobility needs are met. We educate passengers on the transportation resources available to them, and help them choose the correct mode of transportation that best fits their needs.
Benefits of the Mobility Management Model
Enable passengers to make better transportation decisions
Reduce operating costs
Improve customer service
Develop better understanding of the transit system
Increase system efficiency
Build confidence in the transit system
---
As ridership continues to increase, mobility management delivers a strategic method for unifying, managing, and coordinating transportation services. MTM collaborates with our clients to deliver a family of transit services and options like:
Diverse travel options and modes
Eligibility assessments
Travel training
Helping plan for future system growth
Modular, scalable solutions, up to full turnkey partnerships
Performing education and outreach to explain the transit system to stakeholders
Developing strategies for meeting the needs of passenger populations
Pursuing grant opportunities to maximize potential for federal Mobility on Demand "Sandbox" programs
Pursuing opportunities for grant funding
Educating passengers on and assigning them to the most cost-effective, appropriate mode of transportation
ADA Eligibility Assessments
The Americans with Disabilities Act (ADA) eligibility process should ensure that only truly eligible passengers are approved to use costly paratransit services. Instead of considering a medical diagnosis as a firm eligibility determination, MTM's eligibility assessment process focuses on each passenger's actual functional and cognitive abilities. Our expert mobility management team helps transit agencies customize the eligibility determination model that best suits the system and its passengers. While in-person assessments and determinations provide transit agencies with the most value and confidence, MTM has a diverse mobility assessment toolkit that allows us to perform mobility assessments of any type, as well as hybrid models:
Paper-based application process with no assessment
Paper-based application process with in-person interview and assessment
Electronic/app-based application process with no assessment
Electronic/app-based application process with in-person interview and assessment
100% in-person application, interview, and assessment process
Our In-Person Assessment Process
Like our competitors, MTM can deploy assessment models that are strictly paper or app-based; however, our in-person interviews and assessments are proven to provide impartial evaluations that eliminate a false positive for eligibility. All assessment processes remain in strict accordance with ADA paratransit regulations.
Our evaluators utilize recognized tools such as the Functional Assessment of Cognitive Transit Skills (FACTS) test, as well as methodologies set forth by the National Transit Institute and Easter Seals Project ACTION, to determine environmental, architectural, and personal barriers that may impact a passenger's ability to safely and independently access public transit. Our evaluations follow a comprehensive process to determine if a passenger can safely access public transit either with or without travel training.
---
Application

The assessment process begins when an evaluator reviews the passenger's application for services. The application gives the evaluator background regarding the passenger's physical and cognitive disabilities, as well as any medical conditions that may impact their ability to utilize public transit.

Interview

When the evaluator meets the passenger for their assessment, the interview allows the passenger to provide details regarding their own opinion of their travel skills and abilities. During the interview, the assessor determines whether or not the passenger can safely participate in the functional assessment process.

Functional Assessment

During the assessment, MTM looks at two aspects of the passenger's functional abilities: physical and cognitive. The physical functional assessment considers the passenger's physical abilities to ride public transit. This assessment is conducted in the real transit environment—in the street, on in-service buses, or on a fabricated mobility course—to ensure valid results.

Recommendation/Determination

At the conclusion of the assessment, the evaluator makes a recommendation regarding the level of service and mode of transportation the passenger requires based on their actual abilities.

Travel Training

Where appropriate, MTM refers passengers to travel training services to help them learn to utilize fixed route public transit independently. Our mobility management staff also provides industry-leading travel training services to help our clients improve public transit utilization.
---
Why In-Person?
In-person assessments for ADA eligibility provide our clients with a more thorough indication of passengers' actual functional and cognitive abilities, as well as a higher degree of accuracy. In-person assessments also allow for interaction between the evaluator and passenger, giving the evaluator a full picture of the passenger's needs and leaving less room for error, bias, fraud, and abuse.
Through the use of functional assessments, TriMet has greatly improved its ability to make more accurate eligibility determinations. Using an in-person process has also promoted better understanding of appropriate paratransit use within the community, including service agencies and organizations that promote paratransit to individuals with disabilities.- Kathy Miller, TriMet Manager Of LIFT And Community Relations
Travel Training
Public transit is a valuable community resource that can be intimidating for those unfamiliar with the system. For passengers who are capable of utilizing fixed route bus or rail systems but may require some assistance before doing so, MTM's travel trainers provide comprehensive instruction in real-life transit scenarios to familiarize the passenger with local transportation options. Our expert travel trainers are your partners in removing community barriers by helping passengers travel independently, safely, and confidently.
Benefits of Travel Training
The benefits of travel training are two-fold. For the individual receiving training, increased confidence and self-reliance are immediate results of learning to travel independently. These skills improve the passenger's quality of life by encouraging community integration, participation in recreational and employment opportunities, and overall independence. Travel training also benefits the clients and communities we work with by reducing program expenses and paratransit utilization while increasing the use of cost-effective public transit systems.
---
Travel training topics include:
Safety and awareness
Reading and using system maps and schedules
Trip planning, including making transfers
Identifying, boarding, and disembarking vehicles
Paying fare
Street crossing safety
Accessibility features of buses, rail cars, stops, and stations
Emergency skills
Following appropriate social behavior and system rules
Self-advocacy with the driver and general public
Requesting stops and assistance with special needs
Judging distance and time
Stranger awareness
First and last mile mobility options
Types of Travel Training
MTM offers a family of travel training services customized to meet the needs of our clients and help their passengers gain new skills and overcome fears. No matter the type of training provided, travel training is always conducted by our skilled travel training staff, who strive to ensure passengers have the capabilities and confidence to use fixed route public transit to the fullest extent possible. Our travel training processes utilize the standards and methodologies of expert organizations such as the National Transit Institute, the Association of Travel Instruction, and Easter Seals Project ACTION.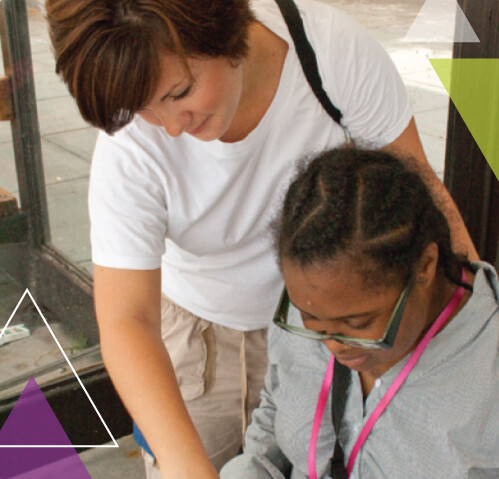 One-on-One Training
For passengers who need individualized attention, our travel trainers conduct comprehensive one-on-one instruction to specific destinations. This is the most customizable training option and is conducted in the actual public transit environment—on the street, at transit stops, in vehicles, and at the actual times the passenger will travel.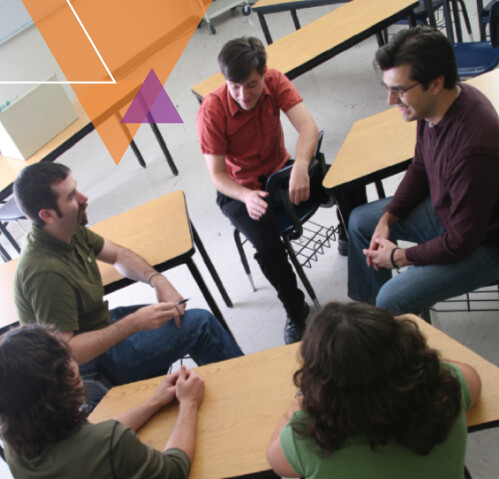 Classroom & Group Training
Classroom and small group training offers a less intensive approach than one-on-one training by providing general route demonstrations and familiarization. During these sessions, travel trainers facilitate outings to community locations for a real world experience. In some cases, trainers may utilize out-of-service vehicles from the local transit system so passengers can
explore a vehicle without the pressure of being on an in-service route.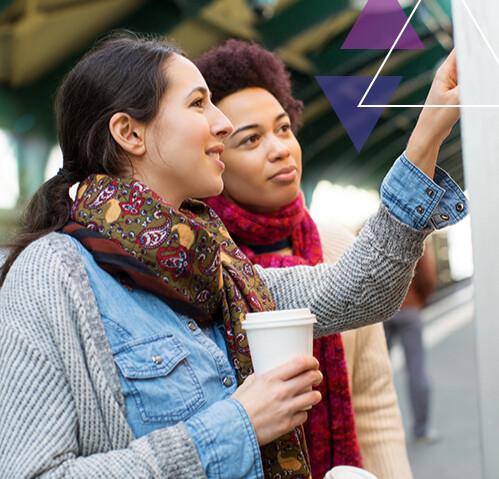 Train the Trainer Training
MTM's train the trainer program focuses on ensuring travel training sustainability for our clients. Through this training, we provide classroom instruction to individuals who currently provide travel training services on behalf of a transit agency, or individuals who will train passengers in the future. It is also suited for familiarizing clinicians with public transit, allowing them to serve as a resource for the populations they serve.
Meet Our Mobility Management Experts
---
Michael Davis
Senior Director, Mobility Management
Michael has nearly 20 years of experience working with public transit systems and has an in-depth understanding of paratransit operations, travel instruction, assessments, and the ADA. Before joining MTM, he served as the Assistant Director of Customer Service and Paratransit for the Akron, Ohio METRO RTA, where he managed the agency's 65 vehicle paratransit fleet, created a new paratransit eligibility determination process, and developed a nationally recognized travel training program. Michael is also active in several industry organizations, having served as the chair of the Ohio Public Transit Association's Paratransit Peers Group and as past President of the Association of Travel Instruction.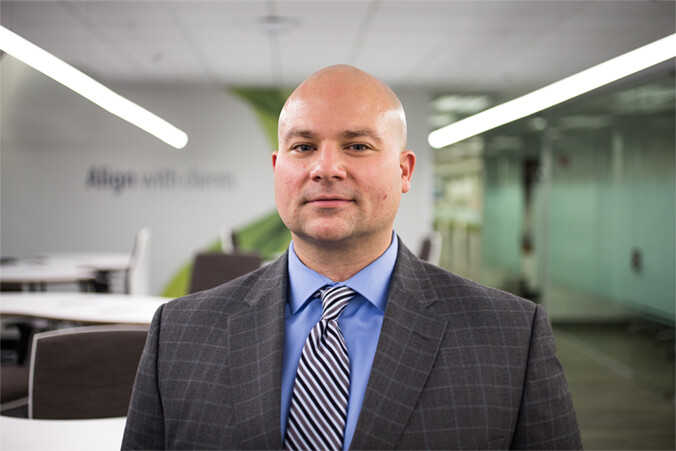 Brian Balogh
Transit Chief Operation Officer
Brian has been part of the transportation industry for over 26 years. He possesses significant leadership experience overseeing ADA assessment and travel training programs across the nation. As Transit Chief Operation Officer, he oversees all location operations to ensure their most appropriate and cost-effective delivery of transportation services. He works closely with clients to understand the local climate and issues pertaining to each of our transit programs. In his hands-on approach to directing, each client receives personal, program-specific support. He received his education from Cleveland State University.