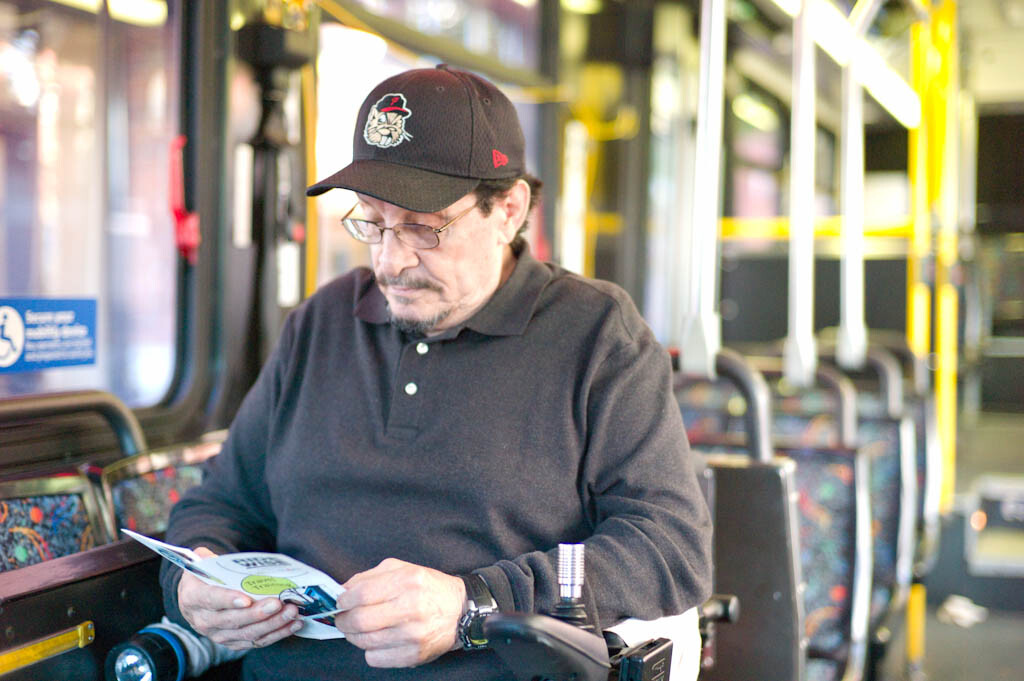 Valley Metro Extends Assessment and Travel Training Contract with MTM
MTM is honored to announce that our contract with Valley Metro for paratransit eligibility certification and fixed route travel training services has been extended for three additional years. Valley Metro is the regional public transportation agency providing coordinated transit services to residents of the Phoenix metro area. From regional bus, light rail, and paratransit service to alternative commuter solutions, Valley Metro's core mission is to develop and operate a network of transit services.
Under the program, MTM provides comprehensive in-person eligibility assessments to determine if passengers are truly eligible for paratransit, as well as travel training services to transition capable passengers from paratransit to the fixed route system. Our Phoenix-based team, led by Program Manager James Rosa, facilitates approximately 5,300 assessments and 100 one-on-one and group travel training sessions each year.
Over the past three years, we have helped Valley Metro manage their paratransit eligibility and travel training processes with consistency and efficiency. Showcasing our commitment to our partnership, MTM first implemented the program in 2018 in just 10 days after an unanticipated transition issue with the incumbent contractor. Additionally, to accommodate for the sprawled nature of the service area, we have created remote eligibility sites to bring our services closer to those who require assessments.
"Throughout the life of our relationship with Valley Metro, we have collaborated closely to provide a smooth implementation, deliver a solid system for making accurate eligibility determinations, enable passengers to expand their transit skills, and remove barriers in the Phoenix community," said MTM's COO of Transit Brian Balogh. "Valley Metro is a valued partner to MTM, and we look forward to continuing our relationship for at least three more years."