MTM is the non-emergency medical transportation (NEMT) manager in northern Minnesota. We arrange rides for eligible Medical Assistance clients in the following counties:
St. Louis
Aitkin
Carlton
Lake
We are dedicated to providing high quality rides. If you are a client, medical facility, or transportation provider seeking more information about NEMT services, select one of the pages in the menu above for details specific to your needs.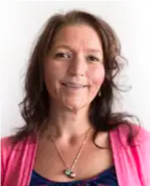 Melissa Marengo
Program Director
To schedule transportation:
Your rides can be booked online through 
MTM Link
. You may also call us at
1-844-399-9466
. You must call at least three business days before your appointment, unless your trip is urgent. We schedule routine trips Monday through Friday from 7 a.m. to 6 p.m. You can schedule urgent trips 24 hours a day, seven days a week.
We want to always provide excellent service. Call MTM's "We Care Line" at
1-866-436-0457
if you have a complaint about the service you received. You may also use our
convenient online form
. We will follow up on all complaints.
Call MTM at 1-844-399-9466 if you have waited:
More than 15 minutes after your scheduled pick-up time
More than one hour after calling MTM to schedule a return ride, if a return ride was not scheduled during the original request