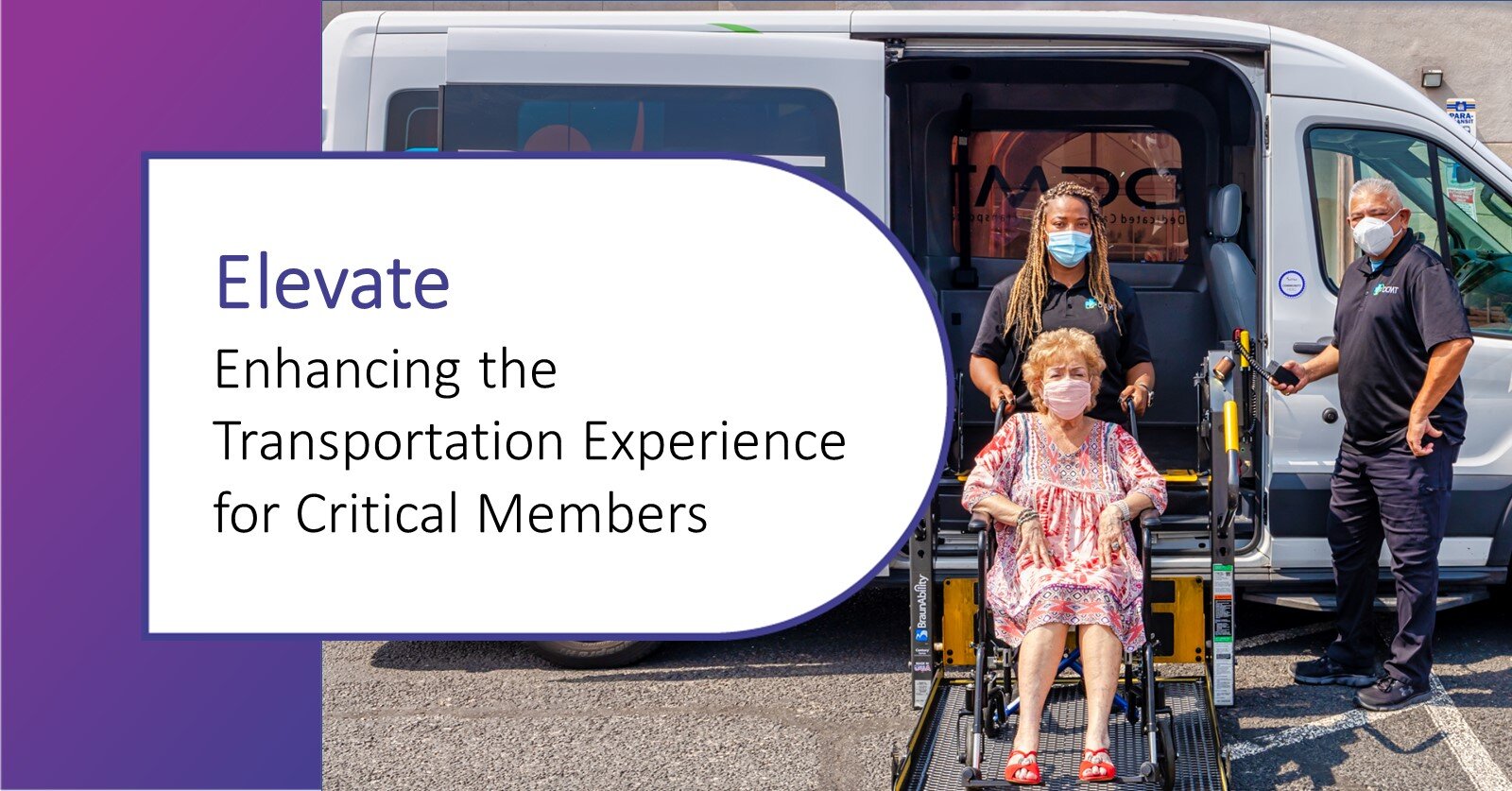 MTM Launches Elevate Program to Provide Proactive Trip Management
Even in the highest quality non-emergency medical transportation (NEMT) program, there is always the risk of members facing transportation complications—which is why MTM launched our Elevate program to get ahead of any potential escalated trip issues.
For members of our Elevate Program, MTM deploys a proactive approach to trips, offering concierge-level service for complicated trips and members who have unique transportation needs. Here's how we support members who are observed under the Elevate Program:
Our Elevate team proactively monitors members' trips that could require additional focus.
As part of monitoring, an Elevate team member contacts the member directly to discuss their transportation needs and set future trips.
Prior to each trip, the team follows up with the member's transportation provider to ensure they can still accommodate the trip and verify that they have the member on their manifest.
After the trip, we leverage our interactive voice automation (IVA) system to call the member and confirm the trip was completed to their satisfaction.
The Elevate team reassesses each members' status at 30, 60, and 90 days to verify their trips continue to require monitoring under the Elevate program.
As an extra level of care management, every week our Operations team evaluates trips monitored under the Elevate program to examine members' needs, assess trip success, and perform outreach to at-risk members.
Elevate members and their caregivers also have access to a dedicated escalations line should they need expedited help with a trip or have a question about their transportation arrangements. The Escalation Supervisors who staff this line have the capability to quickly resolve their issues to ensure a satisfactory transportation experience.
The focus of our Elevate program has improved trip delivery for critical members and reduced complaints and escalated events for our clients. One shining example of the success of the program is Florida member Shawn Mertens. Until MTM became involved in managing his rides, Shawn struggled to secure a successful trip and lost faith in the NEMT benefit. Complications with quality transportation access was always a challenge for Shawn and his family; now, thanks to the help of MTM and our Elevate process, he is able to get to his medical appointments without issue. Click here to read more about Shawn's inspiring story and transportation success.
Thanks to the dedication of our Elevate team, MTM has the ability to proactively monitor service issues and provide hands-on a trip management to prevent access concerns—a win/win for MTM, our clients, and most importantly, our members.