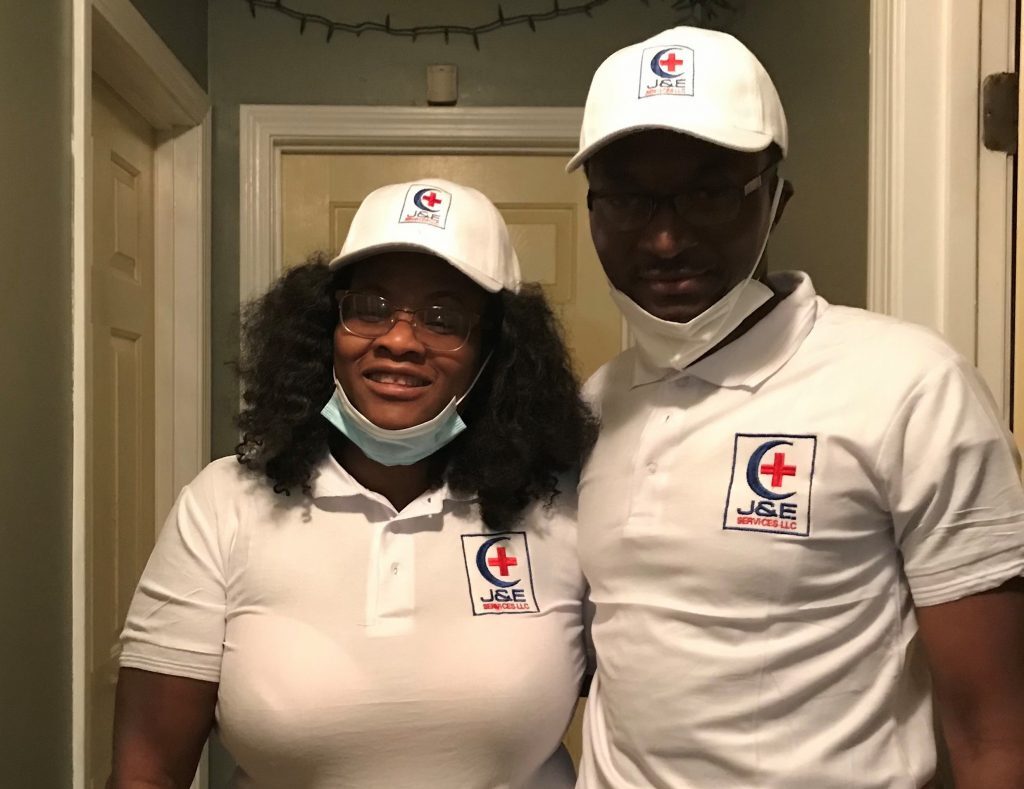 J&E Services LLC: a Rhode Island Community Hero
The COVID-19 pandemic has changed the way MTM's transportation providers operate, with many stepping up to the plate to become MTM Community Heroes. J&E Services LLC is a shining example of a provider who volunteered to transport COVID-19 positive members to their life-sustaining medical appointments. Owned by John and Eunice Kola-Idowu, J&E Services was established two years ago. John says his father, a doctor who was on the frontlines in Nigeria fighting the Cholera outbreak in 1979, and his mother, a nurse, inspired him to help others.
"It's about caring. No one wants to risk their family's lives, but seeing nurses and doctors on the frontline risking everything inspires us to do what we do and help save lives," John said when asked what inspired the couple to take COVID trips.
Eunice has also been a nurse for more than 20 years, and currently provides homecare service outside of their NEMT business. They say caring for others has always been a part of their lives, and they are proud to help care for Rhode Island's vulnerable members during the pandemic.
Thank you J&E Services for your dedication and excellent work!