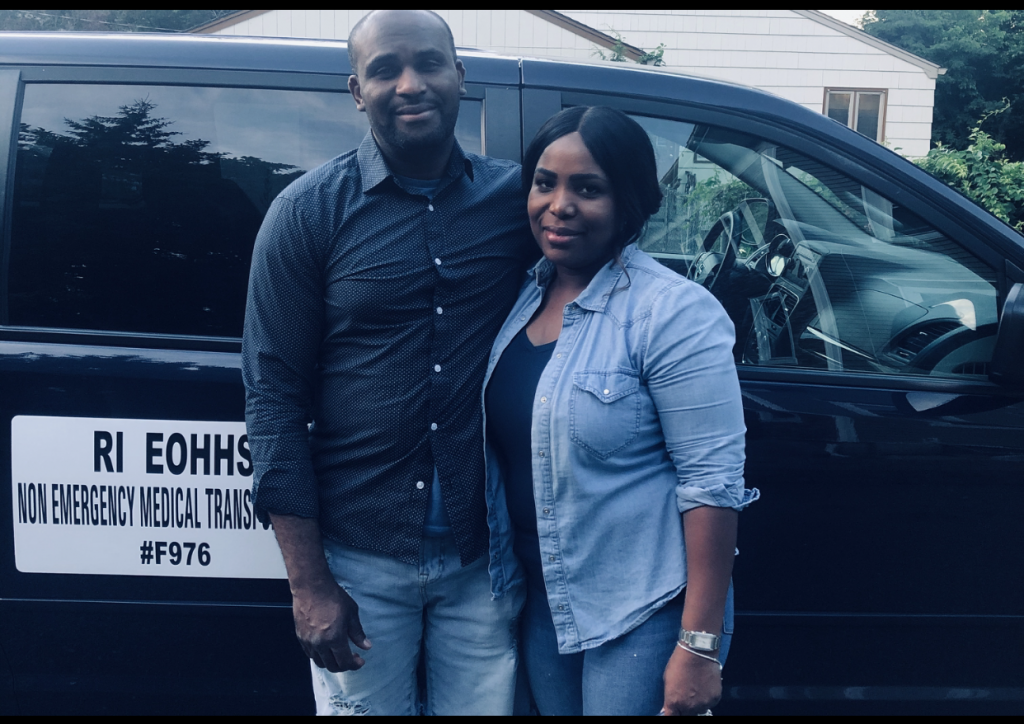 Meet One of Our Community Heroes: Durand Transportation
During the COVID-19 pandemic, MTM has recognized our Community Heroes–the transportation providers who take COVID trips. We're honored to introduce you to one of those companies, the Warwick, Rhode Island-based Durand Transportation LLC. After establishing their NEMT company just a year ago, Will and Marie Durand have been committed to transporting COVID-19 positive members to their appointments, and also taking members to testing sites. They say they feel compelled to contribute their time to helping members during the pandemic, and do what they can to put their minds at ease. The Durands say they have encountered many members who were scared and nervous to get tested, and they did what they could to make them feel safe and comforted during their trip. As parents, they had anxiety about interacting with COVID-positive members because they didn't want to expose their children. However, thanks to necessary PPE and additional vehicle sanitization measures, they have successfully protected themselves, their families, and the members they serve.
The Durands are natives of Haiti and grew up in Brooklyn, New York before relocating to Warwick 22 years ago. They have four sons—Derick, 25; Christopher, 23; Ethan, 18; and Noah, 13. Outside of their NEMT business, they own a trucking company, as well as a real estate investment company. They say their favorite thing about providing NEMT services to helping, interacting with, and socializing with members.
"We are committed to serving our passengers, and have compassion for them. We enjoy listening to them and interacting with them each and every day. So many members rely on us, and we are happy to serve them!" the Durands said.
Thank you, Will and Marie, for your commitment to providing high quality NEMT services during the pandemic, and every day! You are true Community Heroes!