MTM is the state of Rhode Island's non-emergency medical transportation (NEMT) manager. We arrange rides for eligible Rhode Island residents as follows:
Medicaid recipients can receive rides to appointments with Medicaid-covered health care providers if you have no other way to get there.

Non-Medicaid enrollees who qualify for the Elderly Transportation Program (ETP) can receive rides to medical appointments and other ETP services; please note, the ETP participant or their representative must call MTM to initiate their account before receiving rides. To create an account, the caller must provide the participant's full legal name, date of birth, home/pick-up address, and telephone number.

Participants in the Temporary Assistance for Needy Families (TANF) Program/RI Works can receive monthly bus passes to pursue employment opportunities.
We are dedicated to providing high quality rides. If you are a recipient, medical or behavioral facility, or transportation provider seeking more information about NEMT services, select one of the pages in the menu above for details specific to your needs.

Stopping Fraud, Waste, and Abuse
MTM wants to stop fraud, waste, and abuse (FWA). Everyone can help us. This includes:
MTM employees
Medicaid recipients
Transportation providers
Medical facilities
Fraud: When someone tricks others on purpose to get something they do not need. This is against the law.
Waste: When someone uses more rides than they need. This causes unnecessary costs to Medicaid, even if they didn't mean to.
Abuse: When transportation providers don't follow good money practices. Or when recipients don't use rides as intended. This costs Rhode Island more money.
Here are some examples of FWA:
MTM billing for services not provided.
MTM overstating costs in reports.
MTM not ensuring transportation providers are qualified.
Transportation providers claiming payment for trips that did not happen.
Transportation providers claiming payment for two drivers in the same vehicle at the same time.
Transportation providers claiming payment for one vehicle being used for two or more trips at the same time.
Transportation providers acting in a way that could harm a recipient.
Recipients scheduling rides to non-covered locations or services.
Recipients scheduling rides when they do not have an appointment.
Recipients submitting fake or wrong trip logs to get more money.
How should you report FWA?
If you think you see or hear of FWA, please report it. Your report can be
anonymous. It will not impact your services. This will help control costs and ensure the right use of NEMT services. You can report FWA to either MTM or EOHHS.

MTM

Call our Compliance Hotline at 855-847-0262

EOHHS

Call the Fraud Unit at 401-574-8175
Mail a report to the Fraud Detection and Prevention Unit, One Capitol Hill, Providence, RI 02908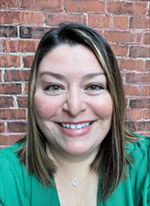 Sara Harrison
Rhode Island Program Director
Adjust Font Size (small/medium/large)
To schedule transportation:
Your rides can be booked online through MTM Link. You may also call us at 1-855-330-9131 (TTY: 711). You must call at least two business days before your appointment. Urgent trips may be set same day. We schedule routine trips Monday through Friday from 7 a.m. to 6 p.m. You can schedule urgent trips 24 hours a day, seven days a week.
Please note, ETP participants may not use the MTM Link portal until they have called MTM to create an account.
We want to always provide excellent service. Call MTM's We Care Line at 1-866-436-0457 (TTY: 711) if you have a complaint about the service you received. You may also use our convenient online form. We will follow up on all complaints.
Call MTM at 1-855-330-9131 (TTY: 711) if you:
Are waiting for your driver to take you to your appointment, and your appointment begins in 15 minutes or less.
Scheduled a ride back home during the original ride request and have waited more than 15 minutes after the pick-up time.
Have waited more than 45 minutes after calling MTM to schedule a return ride, if a return ride was not scheduled during the original request.
Cannot reach the driver.