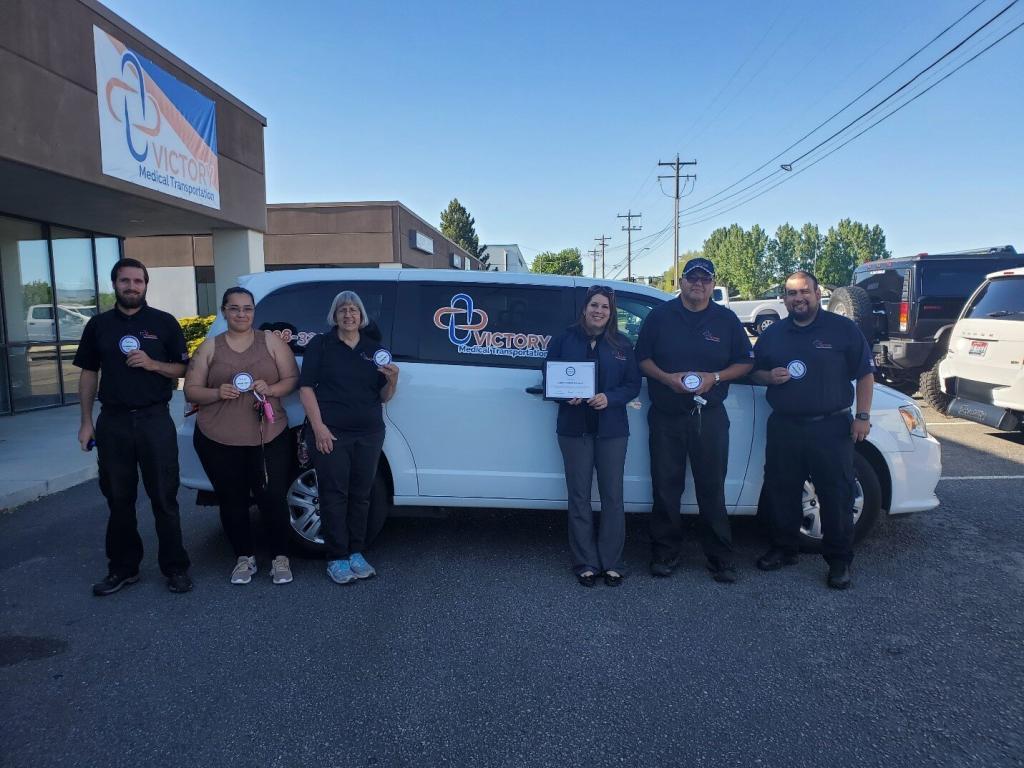 Community Hero Spotlight: Victory Medical Transportation
As the NEMT industry and MTM strive to get back to normal—or at least the new normal—our transportation providers have worked tirelessly to learn new processes and make their operations work during the pandemic. Throughout the pandemic, we've been recognizing our Community Heroes—the transportation providers who take COVID-related trips.
In Idaho, one very notable Community Hero is Victory Medical Transportation, a Treasure Valley-area provider that has literally gone the extra mile. When MTM obtained PPE for transportation providers throughout the state, Victory volunteered to distribute masks and gloves to their fellow providers. This involved a lot time, travel, and coordination with providers across the entire state. Their drivers mapped out a plan to help Idahoans in need, and made that plan happen. The executive director at Victory, Jami Cobley, was instrumental in making this initiative a success.
MTM is incredibly thankful for Jami's team. Thank you for stepping up during this crisis to ensure your peers are protected!