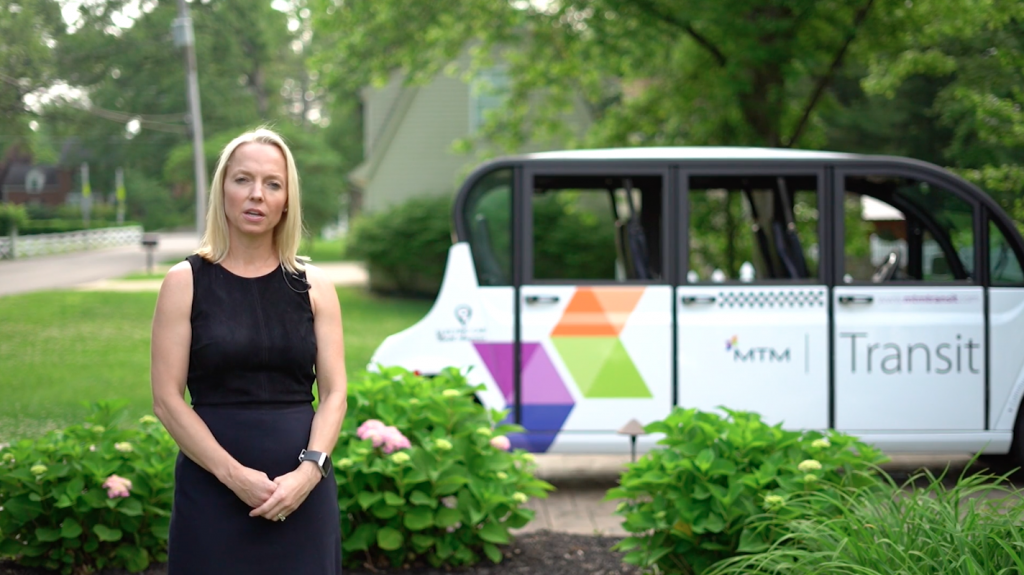 Video: Learn More About eCab's Electric Fleets for Microtransit
Curious about the hype surrounding our partnership with eCab, an up-and-coming provider of microtransit solutions using fleets of fully electric vehicles? Our President and CEO Alaina Macia is here to tell you more in this video!
"MTM is really excited to partner with eCab so we can offer our clients flexible alternatives," Alaina says in the video. "It's an electric vehicle, so we're climate friendly. It's really purposeful for those urban-dense centers, and places like universities and hospitals. It's a great alternative for an after-hours microtransit solution."
Click play on the video above to learn more about how eCab introduces an exciting new way to solve the last mile mobility gaps faced by many communities.