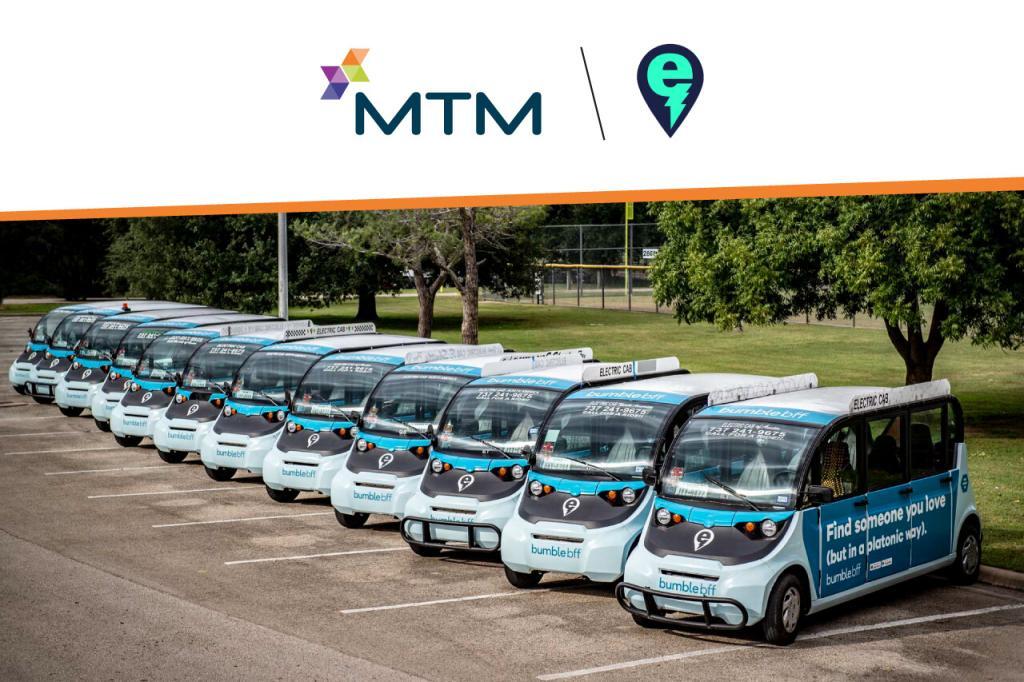 MTM Partners with Electric Fleet Provider eCab
As MTM continues to explore opportunities for innovation in the public transit market, we are excited to announce that we are working on a partnership agreement with eCab, an up-and-coming provider of urban mobility solutions using fleets of fully electric vehicles. With their V2X and IoT-enabled fleets, eCab solves the ever-elusive last mile mobility problem while achieving their vision: access to mobility promotes economic stability.
eCab is changing the way people get around their cities. By leveraging zero-emissions, low-speed vehicles, eCab fleets complement existing mass transit systems to help people circumnavigate dense urban cores, corporate campuses, and master planned communities.
"Single occupancy vehicles have clogged our cities' roads and diminished the quality of life in urban environments due to traffic congestion," said eCab CEO Chris Nielsen. "We're excited to partner with MTM to continue promoting the use of our electric fleets in cities large and small as we drive economic development and provide turnkey microtransit solutions."
"eCab and MTM have a shared vision for transportation sustainability, and our partnership will allow us to further explore microtransit solutions for communities nationwide," added MTM President and CEO Alaina Macia. "As more and more cities look for solutions to make their residents and visitors mobile within densely populated cores, eCab is an innovative approach to increasing access to public transit by bridging last mile gaps. We're thrilled to partner with eCab to bring this clean energy, data-driven model to our existing and future clients."
Want more information on our partnership with eCab? Catch us at Booth #533 next week at the APTA Mobility Conference in Louisville!