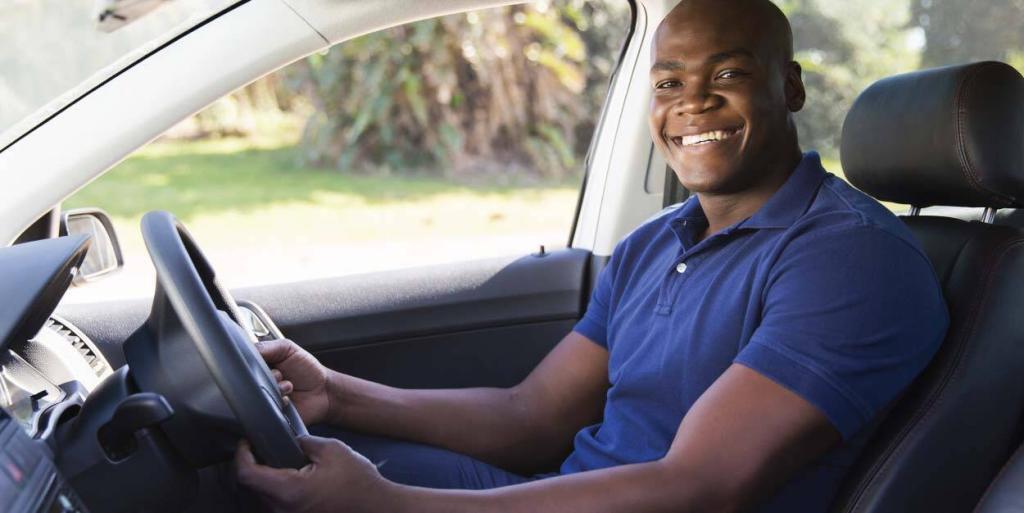 Reducing Complaints in 2016: 1 per 1,000 Trips
"Collaborate to Innovate" is one of our core values at MTM. We've applied it to our efforts to reduce complaints recently and have seen significant results. Where did we start to produce this change? We started with the data we're required to report, and used it to identify market trends. Our strategic application of this information is what sets us apart from our competitors, and it's what has produced the outstanding results we have to show below. We designated 11 Resolution Specialists around the nation to specific regions, states, and health plans that need attention. We involved departments from all over our organization, from Network Management to Call Center Operations, and improved processes that would help reduce complaints. We reached out to internal staff, such as those taking calls in our customer service centers, our transportation provider network partners, and health plan leaders to identify opportunities for education. Finally, we took what we learned, and implemented changes in markets we wanted to see improvement in.
As a result, we are proud to present a ratio of one complaint per every 1,000 trips company-wide, despite a large increase in trip volume this year.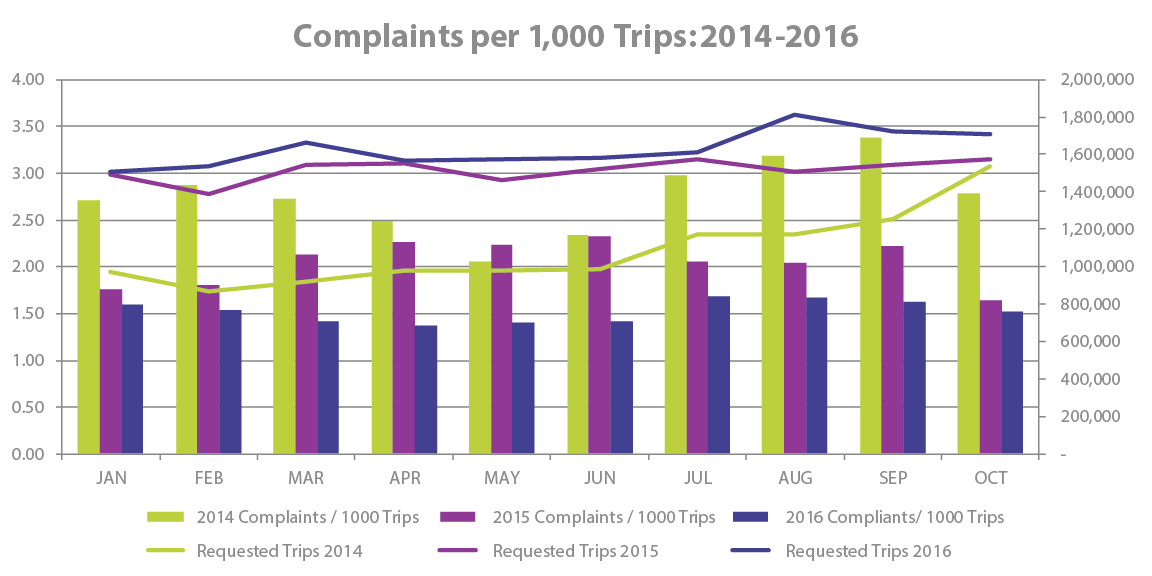 We're also very excited about our overall complaint-free percentage for all trips!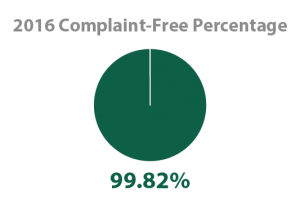 We have to thank all our stakeholders for participating in educational opportunities that have allowed us to reach a goal like one complaint per 1,000 trips! Look forward for more initiatives in the future to partner with that improve NEMT services through complaint reduction!