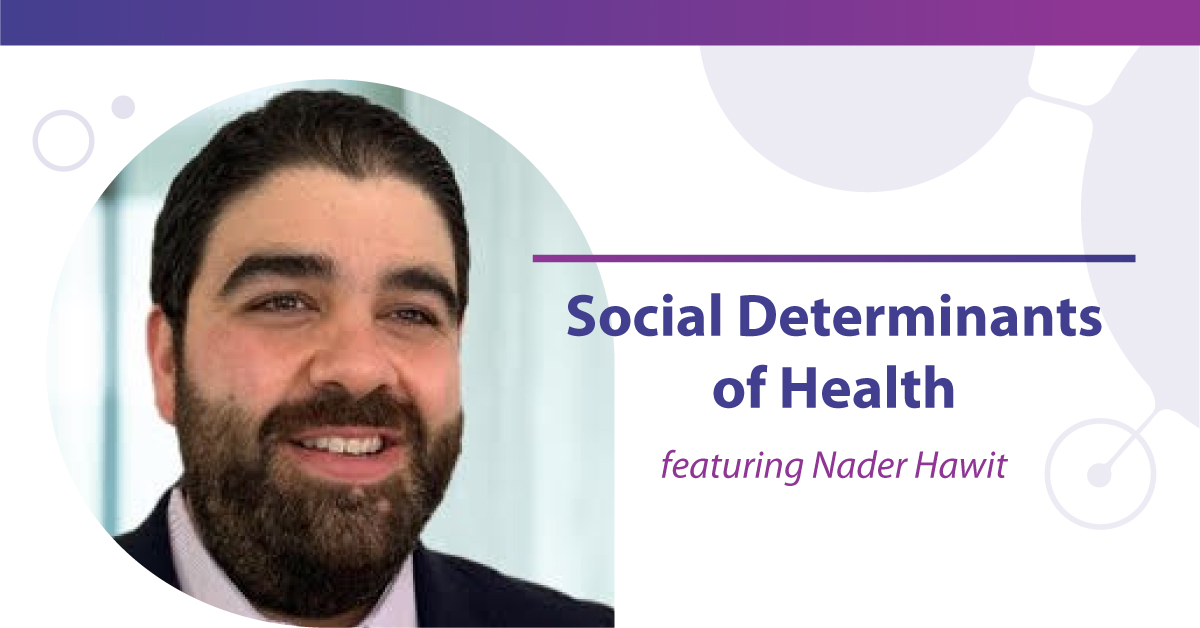 Social Determinants of Health: the Correlation Between HCBS and SDOH
After last month's discussion surrounding screening processes and zeroing in on the insights, Senior Director of Digital Products Nader Hawit took this month to shift into discussing the services MTM provides through our HCBS (Home and Community Based Services) offerings. Whole patient-centered solutions are the key to delivering positive outcomes when it comes to social determinants. By delivering high quality care through HCBS options, MTM bridges communities towards the possibility of eliminating Social Determinants of Health (SDOH) disparities.
What are Home and Community Based Services?
HCBS are service options given to individuals to deliver meaningful outcomes via alternate modalities to traditional therapy. The Center for Medicare & Medicaid Services (CMS) explains them as "types of person-centered care delivered in the home and community, providing programs that address the needs of people with functional limitations needing assistance with every day activities." Much attention has been paid in the last few decades to policies that promote the availability and use of long-term HCBS. These services may address unmet needs in the community and avoid costly institutional care. As of  2020, 40 states offer these around-the-clock Medicaid HCBS services.
Although we continue to see an increase in coverage and utilization of these services, a study done by McKnight Senior Services uncovered that there was an increase in almost all service categories, but a large area with little to no increase was that of mental health and behavioral services. As we know, these are two areas that negatively impact SDOH. That's why MTM takes into account all the areas in which HCBS can be used to create positive community outcomes.
What Does MTM Provide?
MTM's approach to coordinating HCBS is focused on connecting high risk members with the care they need to stay happy and healthy in their homes, not hospitals or long-term care facilities. Our member-centric approach allows for easy access to different services we partner with to help remove communities barriers, and improve an individual's SDOH outcomes, such as health care and quality, social and community context, and more.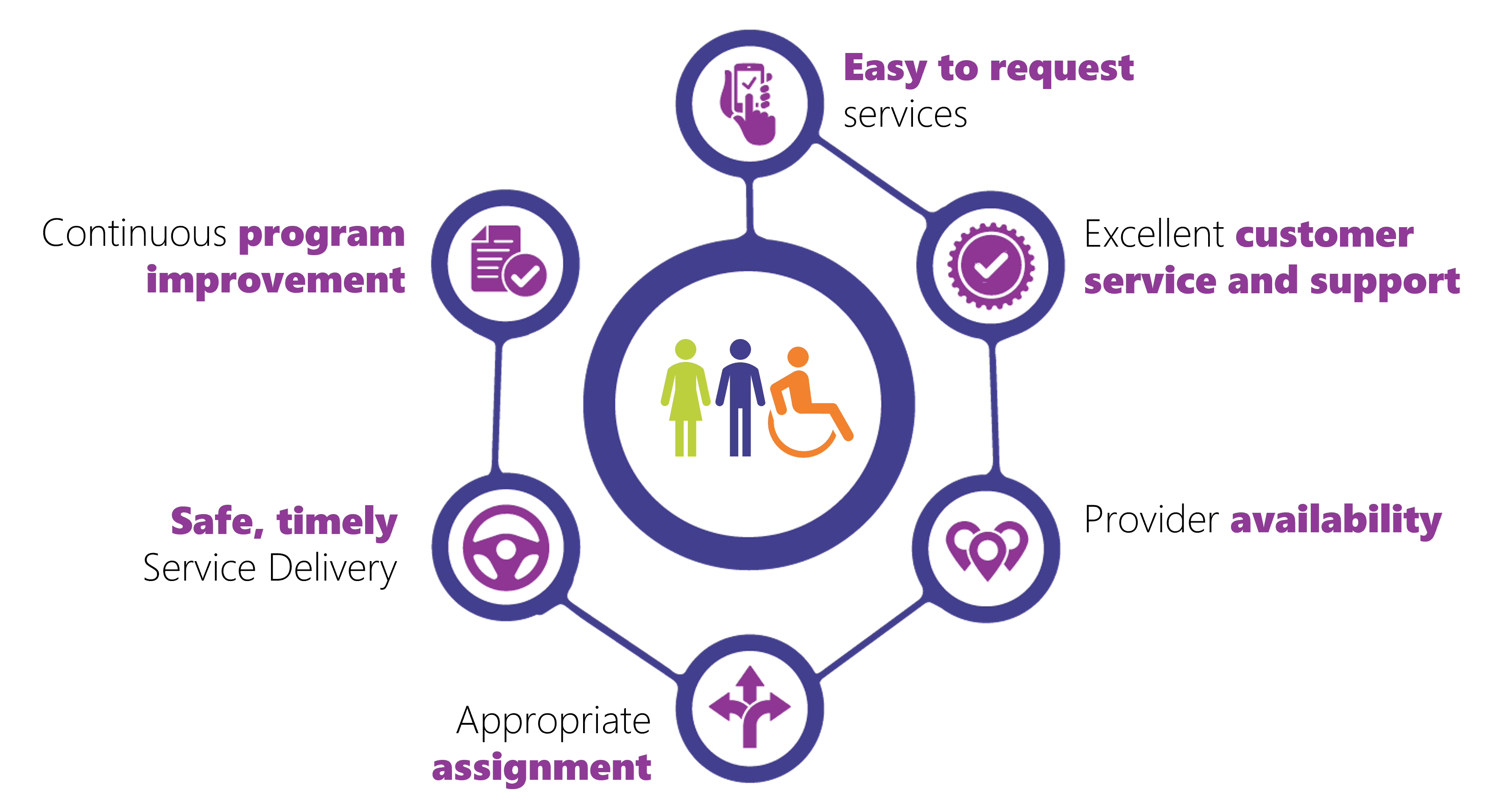 Our model allows MTM to work hand-in-hand with our clients to match them to the services they need. Without these additional, unique services, individuals have a much higher risk of altered SDOH that could affect both their mental and physical health. Using MTM's model allows us to focus on quantifiable results, which are then used to measure change from an established baseline. These results may directly correlate an alternate therapy to positive social and physical health outcomes. Ongoing measurement provides empirical data on the positive impact alternate therapies bring – validating the value proposition with a quantifiable ROI.
MTM Provides a Bridge to the Solution
In order to work towards our mission of removing barriers to care within communities and addressing SDOH  head on, MTM focuses on services that can directly link us to the solution. MTM utilizes a wide variety of alternate therapies tailored to the specific populations we serve. Therapies include equine, pet, art, music, and aquatic. We work with community-based partners to enable these valuable services, creating access, scale, and consistent network delivery, making MTM stand apart from traditional NEMT companies.
Our solutions revolve around a few program pillars that ensure continuity of care, improved health outcomes, support for caregivers, and increased member satisfaction, all while lowering healthcare costs by reducing the use of more expensive hospital and nursing home care. These solutions positively impact SDOH-related outcomes by reducing chronic condition burden and instilling socialization skills and self-management, among other beneficial outcomes.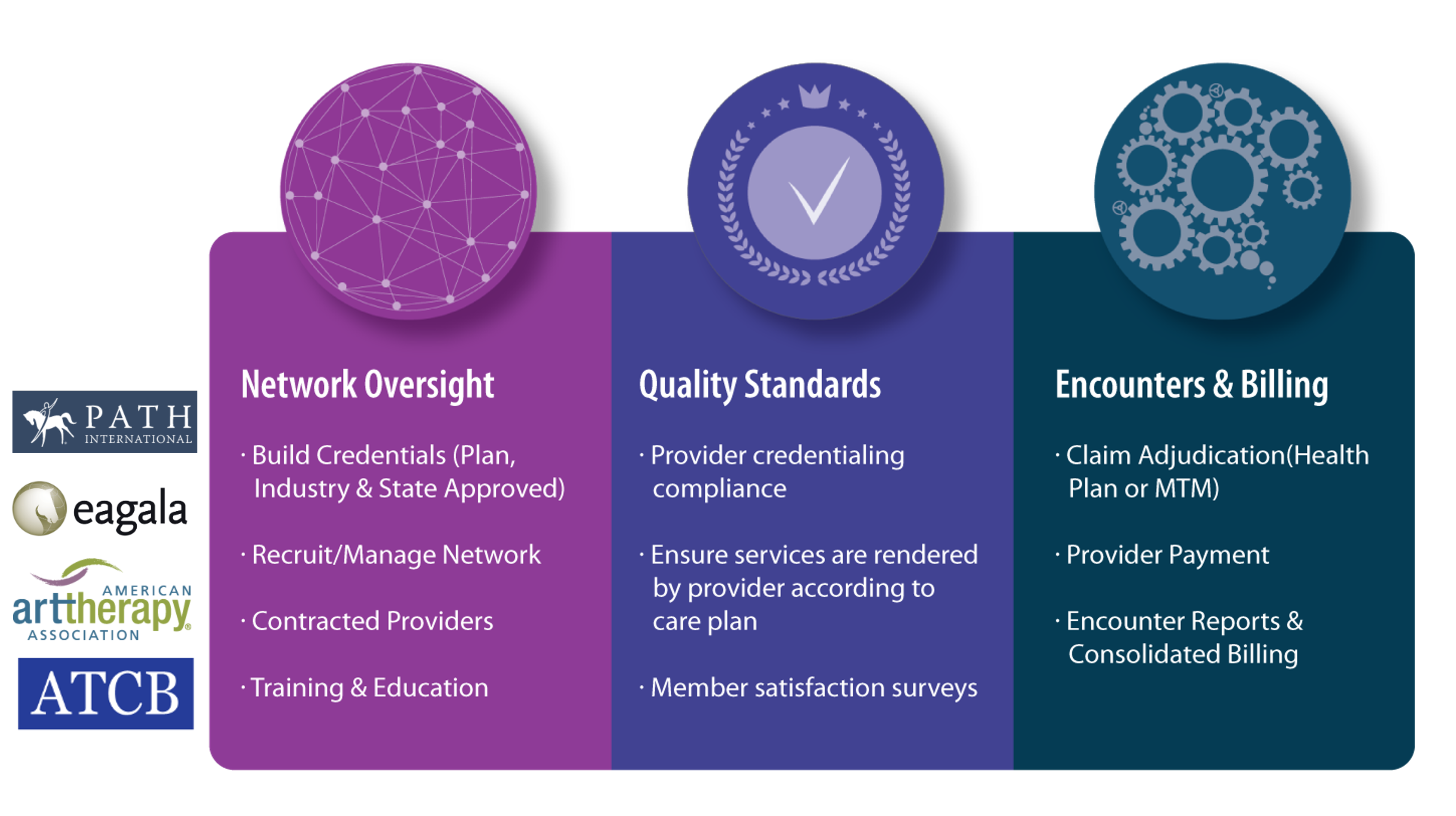 Next month, tune in to hear more about each specific social determinant! Nader will discuss how each determinant retains its own special importance, and how addressing the determinants can help improve the overall health and wellness of communities nationwide.