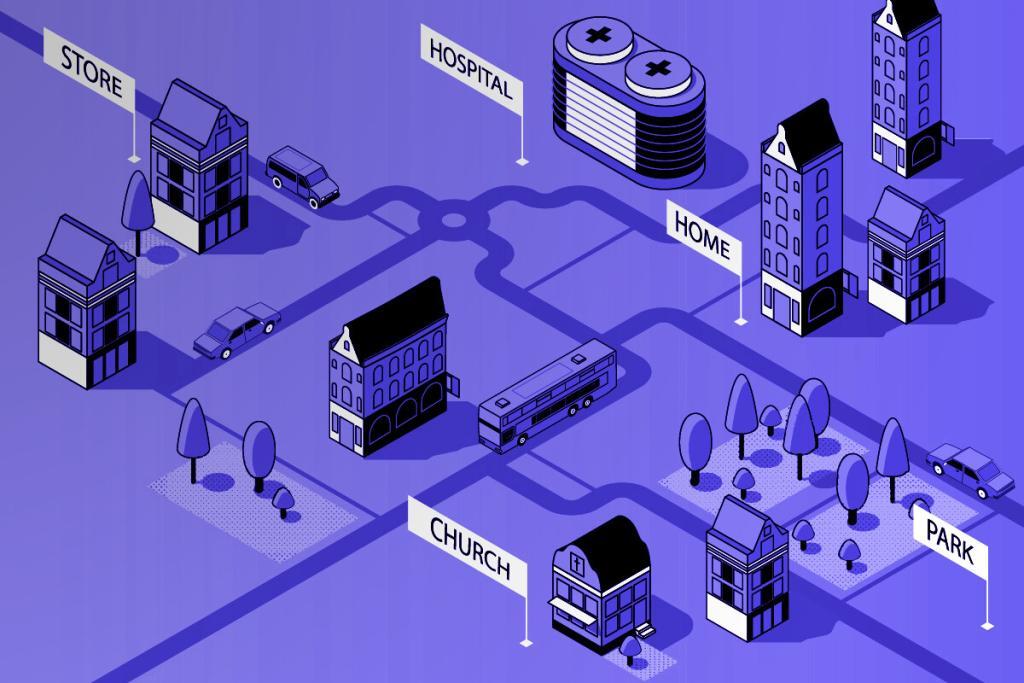 SDOH: MTM is More than Just a NEMT Broker
You may have heard the news that MTM recently appointed our first leader dedicated to Social Determinants of Health (SDOH): Tamara Carlton. In her new role as Director, SDOH and Product Development, Tamara focuses on creating progressive strategies for helping our clients remove community health disparities and ensure equal access to healthcare among their memberships. Here's what we think you should know about SDOH and how they naturally align with MTM's vision and mission.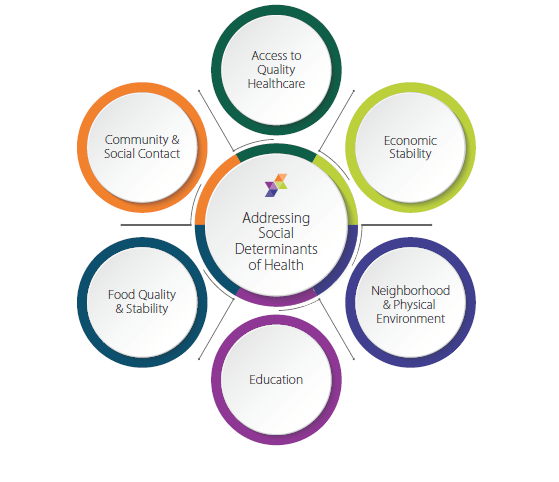 According to the Centers for Disease Control and Prevention, SDOH are conditions in the places where people live, learn, work, and play that affect a wide range of health risks and outcomes. Non-emergency medical transportation (NEMT) services are traditionally leveraged to minimize the gap between members and access to healthcare. However, these same members also often face challenges in accessing other aspects of their communities. Using NEMT to ensure members get to their medical appointments is only half the battle in improving health outcomes and ensuring long-term social wellbeing.
With that in mind—we know there is something more health plans can do to provide community transportation for their members, with the ultimate goal of improving health outcomes, reducing healthcare expenses, and encouraging members to improve their quality of life. That's where MTM comes in.
Access to Quality Healthcare
According to Healthy People 2030, about 1 in 10 people in the United States don't have health insurance. People without insurance are less likely to have a primary care provider, and they may not be able to afford the healthcare services and medications they need. Access to healthcare, primary care, and even health literacy often connect to other SDOH. To ensure that all Americans have the opportunity to lead good, healthy lives, advances are needed in healthcare access.
Economic Stability & Employment
Employment impacts so much of our daily lives: our overall economic stability, our ability to afford food and housing, and our feeling of self-worth. According to the Brookings Institution's Metropolitan Policy Program, nearly 40 million working age US citizens live in the metropolitan areas that lack public transportation, lessening their ability to get to places of employment. Limited access to employment can result in long-term economic hardship, generational wage gaps, social isolation, inability to sustain a healthy lifestyle, and a lower perception of meaning and self-worth.
Neighborhood & Physical Environment
Housing quality is so much more than just the neighborhood we live in—it also refers to the physical environment of our homes, from air quality and presence of toxins like mold and asbestos, to the space allotted per resident. HealthyPeople says, "The conditions in which we live explain in part why some Americans are healthier than others, and why Americans more generally are not as healthy as they could be." Low-income families, like those who qualify for Medicaid, are more likely to live in poor quality housing that can have long-term negative effects on health, including chronic disease, injury, and poor mental health.
Education
From traditional schooling to job training, literacy, and vocational skills, access to education has a direct impact on other social determinants of health like employment and living conditions. Based on the 2016 research from The Nation's Health, individuals over the age of 25 who lack a high school degree have an 8% unemployment rate, compared to a 2.8% unemployment rate among those with a college degree. The same study also found that those who graduate from college live an astounding five years longer on average than those who don't finish high school. A lack of education has a direct correlation with lack of employment, which can lead to long-term economic hardship, wage gaps, and social isolation.
Food Quality & Stability
According to the U.S. Department of Agriculture, food insecurity—when a household has limited or uncertain access to adequate food supply, resulting in disrupted eating patterns or reduced food intakes—affects an estimated 11.1% of U.S. households. When families and individuals face food insecurity, they are at increased risk of developing chronic disease and developmental issues, and often have higher rates of hospitalization and readmissions.
Community & Social Contact
When members lack a sense of belonging and engagement due to limited social contact, it often results in social isolation. A Kaiser Family Foundation study found that 22% of U.S. adult say they often or always feel lonely, and they lack companionship and feel isolated from others. Socially isolated people—especially seniors—face higher mortality rates stemming from dementia, stroke, and coronary heart disease. They are also more prone to depression, high blood pressure, and cognitive decline, all of which increase medical spend.
How can MTM help health plans solve for issues surrounding SDOH, the barriers they cause, and the long-lasting effects they can have on overall health and wellbeing? Click here to learn how MTM incorporates transportation into our solution.