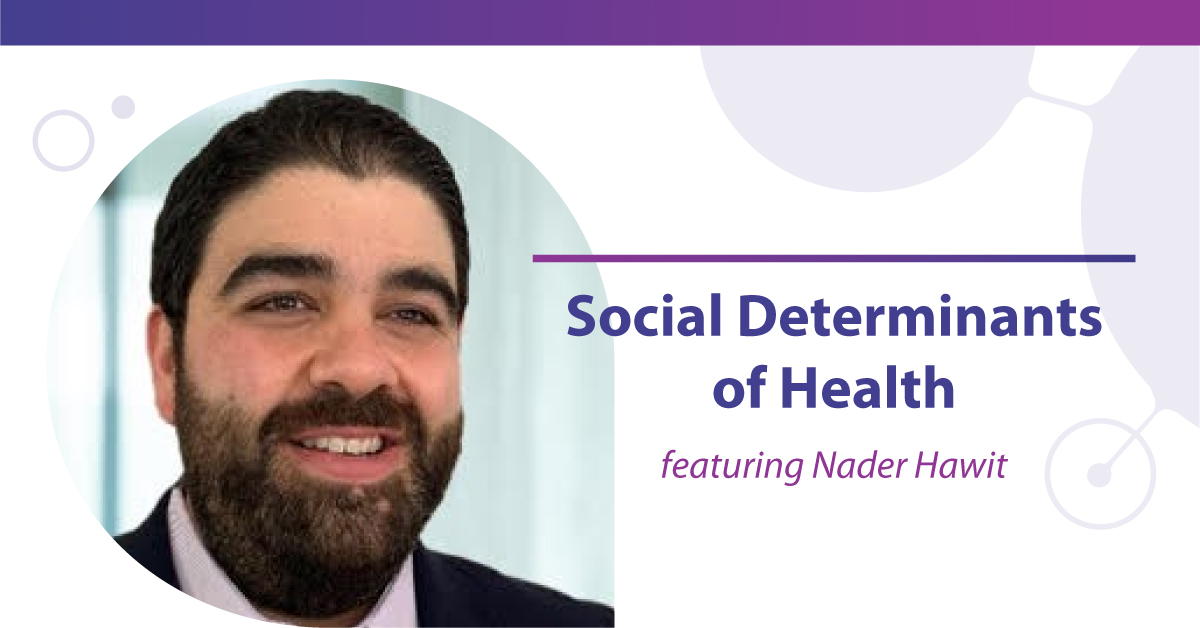 Social Determinants of Health: Pulling Insights from the Screening Process to Create Positive SDOH Outcomes
Last month, Senior Director of Digital Products Nader Hawit discussed approaches to screening processes, and how those approaches can alleviate the impact of social determinants of health (SDOH). But now that we have the data from screenings, what do we do with it? What is the "how" we can pull away from screening processes and data collection? This month, Nader hits on how MTM pulls insights from data to create positive SDOH outcomes, and explores how we can use those insights to better target an individual's health and their risks for other SDOH influencers, such as access to education, transportation, healthy food options, and more.
Zeroing In On the Insights
Insights are the transformation of data and analytics into useful action-focused learning. In the U.S. today, insights based on social determinants of health are not always incorporated into clinicians' diagnostic processes. As a result, individuals from low-income or underserved communities can face worsening health outcomes.
Different insights allow segmentation of the population into unique SDOH domains or grouped derivatives. Per the CMS Health Equity Strategy, MTM is called to assess causes of disparities within CMS (Centers for Medicare and Medicaid Services) programs and address inequities in policies and operations to close gaps. MTM defines our core SDOH domains as:
Transportation Insecurity
Food Insecurity
Housing Instability
Utility Difficulties
Interpersonal Safety
From past epidemiological experiences, insights from screening data can identify glaring trends based on zip code and age. Often associated are the frequency of chronic conditions that are adversely impacted by SDOH gaps, making zip codes one of the most predictive indicators of SDOH prevalence. According to the Healthcare Information and Management Systems Society, "Your zip code can carry more weight on your potential health outcomes than your genetic code."
Partnerships
As the U.S. transitions to more value-based care, payment models need to be adjusted for the effects of social risk factors on health outcomes. Driving change with insights on the social determinants of health relies heavily upon collaboration and connectivity between communities, healthcare stakeholders, and innovators. It can be broken down in to two parts:
Community-Based Partnerships
Community-based partnerships enable a deeper understanding of the individuals in the segments created. Per CMS Health Equity Strategy, we are called to build capacity within health care organizations and the workforce to reduce health and health care disparities. A patient who lacks safe housing, reliable transportation, or adequate food resources may struggle with medication adherence or getting to visits on time. Therefore, creating data-driven, targeted strategies for each segment relying on best practices allows there to be a focus on enabling access to social needs in parallel with any needed clinical care.
Nationwide Parterships
Taking a national position on the urgency and pervasiveness on communities and unmet social determinants is critical to policy and funding. Considering clinical provider requirements for both screenings and gap closures, we must continue the momentum we see today to build easily accessible closed loop tools for providers to action insights.
MTM partners with companies like TCARE to screen the needs of caregivers nationwide, enabling the closed loop system. MTM's partnership with TCARE is truly innovative: "TCARE's technology comprises state-of-the-art intelligent machine learning models, data prediction, and analytics that pull social determinants of health data" to continually support these accessible closed loops.
Screening Solutions
More than a steering wheel and tires, MTM is innovating beyond transportation to continue our mission of communities without barriers. With screening solutions, MTM continually builds and manages complex provider networks that allow members to take control of their own health. Through service coordination, network management, and social reengagement, we can take the analytics behind the screening process and transform it into a system that works best for what's most important: the member.
Tune in next month to break down the services MTM provides through our HCBS (Home and Community Based Services) offerings. Patient-centered solutions are the key to delivering quantifiable, positive results when it comes to social determinants. By delivering high quality care, MTM can be the tool that bridges us towards the solution.