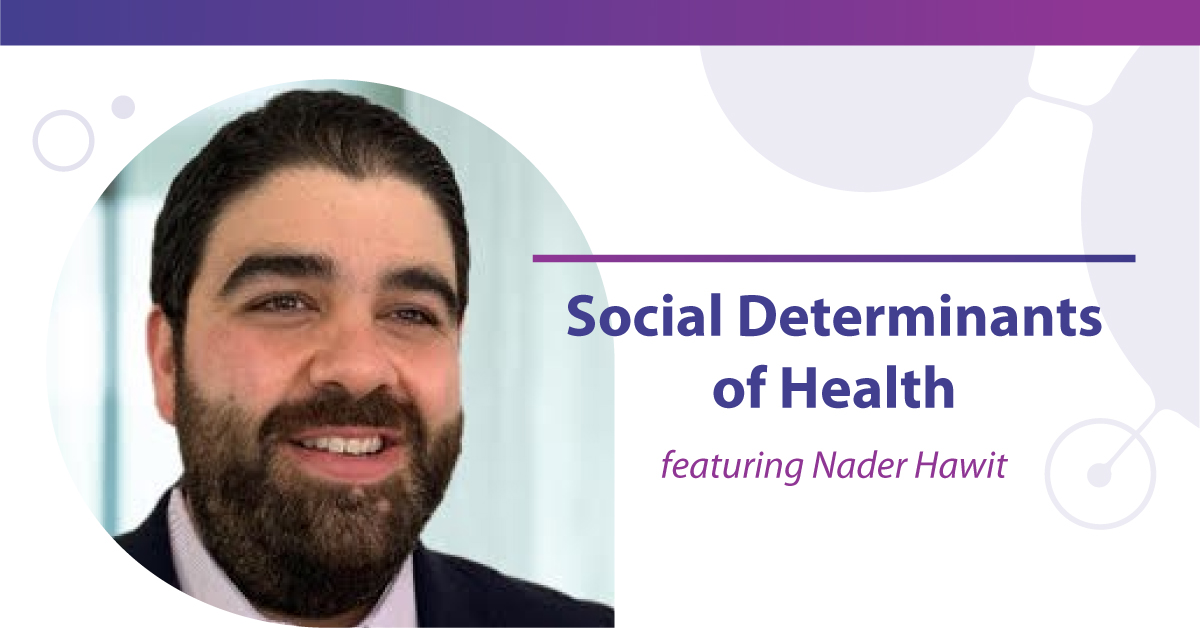 Social Determinants of Health: Approaches to Screening Processes
Our Social Determinants of Health (SDoH) journey continues this month with our Senior Director of Digital Products Nader Hawit. Nader is helping MTM face SDoH challenges head on, examining how social determinants have evolved over the years—and how they will continue to change in the years to come. This month, he's exploring MTM's approach to screening processes, and the positive impacts these processes can have on SDoH outcomes.
What are Screening Processes?
At MTM, our number one focus is the member. Our approach to healthcare and public transit management is constantly evolving to provide customized solutions that cater to each program's unique needs. For example, our approach to Americans with Disabilities Act (ADA) paratransit screening is comprehensive.
"MTM's approach to screening for ADA paratransit eligibility is more than a simple 'yes' or 'no' decision," said President and CEO Alaina Maciá. "Screening provides a vital resource to the communities we serve, and it is imperative that customers seeking paratransit services receive the most appropriate and accurate eligibility determinations."
Screening broadens the aperture of the data set we rely on to inform decision making. In the world of SDoH, systematically screening patients for social risk factors is critical to data-driven change. It allows companies like MTM and our clients to test hypotheses, measure against a base line, and stratify patients.
How Can Screening Affect Social Determinants of Health?
When it comes to routine clinical care, social risk is a huge factor that can alter someone's social determinants. An individual can face different challenges at different times in their lives. A successful screening process needs to be put in to place for all health care services in order to accurately provide the most appropriate service for the individual.
An article from Public Health Review said, "Screening for social determinants of health can help to identify patients who may benefit from greater support in one or more areas, thus promoting whole-person care for the entire population, and particularly for those who are marginalized and underserved." Without appropriate screening, health care providers would be unable to target that specific person's needs.
We see a couple prevailing screening instruments in the market today. Developing a unified standard that can succinctly be delivered by providers is key. Ensuring data captured is normalized and shared to a common repository is equally important. Screening enablement by embedding the instrument within a provider's electronic health record workflow has the opportunity to drive change at scale.
What is the Motivation Behind Screening Processes?
The world of measurements is of utmost importance when it comes to the breakdown of screening. Without it, we would not be able to use statistics to analyze the breakdown of what individual people need. As they say – that which is not measured, cannot be changed. Our goal is to drive positive change in communities. Using data-based measurement platforms drives insights. These insights support the ability to deliver positive outcomes in our communities. Once we utilize the correct measurements, we can motivate care providers to take screening steps seriously.
Several strategies may be employed to motivate provider behavior toward screening. Start by setting measurable screening goals and enable providers with screening tools. Next, review incentive mechanisms (e.g., value-based arrangements) against those goals. Consider gamification toward incentives and more to drive that positive outcome.
MTM's Approach to Mode Screening Processes
At MTM, Level of Need (LON) assessments allow us to evaluate each member's unique capabilities, ensuring every member is placed on the most appropriate mode of transportation available to meet their needs. In addition to reducing costs for clients, LON assessments let members embrace independence to the full extent their abilities allow them to.
Not only do these assessments and screenings allow us to target specific needs, but they also enable cost savings. The LON assessment applies consistent criteria for authorization in consultation with the member's medical provider to ensure fair, accurate assignment of non-emergency medical transportation (NEMT) services.
Looking Forward
With consistency comes a better approach to social determinants of health. Gathering information about an individual's social needs leads to more targeted services that allow access to health care and positive social determinant improvements. So now that we have the data, what do we do with it? What is the "how" we can pull away from screening processes and data collection? Next month, we will pull insights from the data that leads to positive outcomes affecting social determinants, and explore how we can use those insights to better target an individual's health and their risks for other social determinants, like access to education, transportation, healthy food options, and so much more!