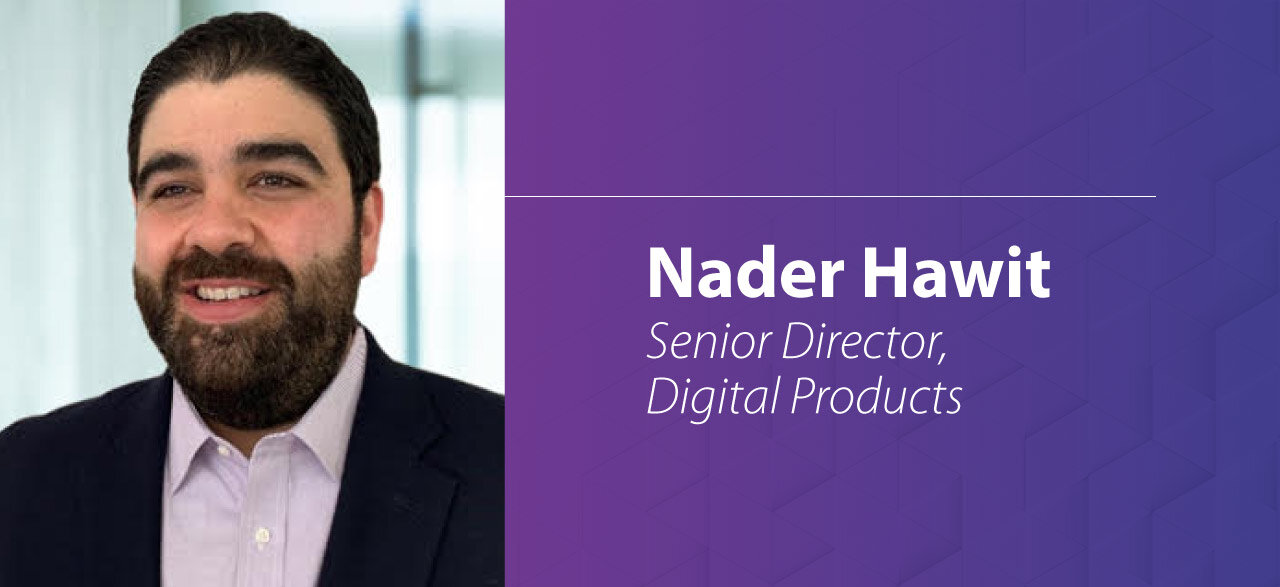 Nader Hawit Joins MTM as Senior Director of Digital Products
To support our efforts in developing a private pay digital platform that connects fragile populations to the services they need to live safely at home, MTM is excited to announce that Nader Hawit has joined our team as Senior Director of Digital Products. In this role, Nader will lead and oversee the entire lifecycle of this new digital product from inception, to launch, to growth management. The platform is set to be an innovative, data driven offering that supports aging in place by aggregating services such as transportation, meal and grocery delivery, personal care, home assessment and modification, and more into one intuitive, user-focused product.
"Research shows that 90% of seniors want to age at home, and they need critical support services to help them live stably and independently," said MTM's Chief Marketing Officer Michele Lucas. "By developing this new platform under Nader's expert guidance, we'll be prepared to help fragile populations and their caregivers schedule and coordinate reliable services to their doorstep. Nader has vast experience developing and launching similar consumer products, and will help us ensure that our platform attracts and engages consumers who are eager for a solution like this."
Nader comes to MTM with more than 20 years of experience in the healthcare industry. Most recently, he spent eight years in a similar role at a leading provider of cloud-based platforms, empowering data-driven healthcare. While there, he released a telemedicine product to include new access points of care and created a market-differentiated omnichannel member engagement platform. Nader's passion for innovation established never before seen access to telemedicine and enabled informed clinical assessments to improve health outcomes, care coordination, and mail-delivered lab services. As a result of the pandemic, the successful product grew to serve hundreds of thousands of consumers nationally across Medicare Advantage, commercial ACA, and managed Medicaid plans. Nader is also passionate about using data to drive positive change and led the organization's data suites, which offer real-time point of care analytics relying on claims and social determinants of health (SDOH) data to predict chronic condition behavior. Nader earned both his bachelor's degree and his master's in public health from George Washington University in Washington, DC.
"Nader's background in digital product development and consumer engagement strategy will be critical as we develop this exciting new product, as well as additional future products, to help us bring our vision to market," Lucas continued. "His passion for ensuring healthy outcomes and bringing innovation to life will help us move quickly to develop our new platform to close gaps in care for millions of fragile customers nationwide."
Welcome to MTM, Nader!