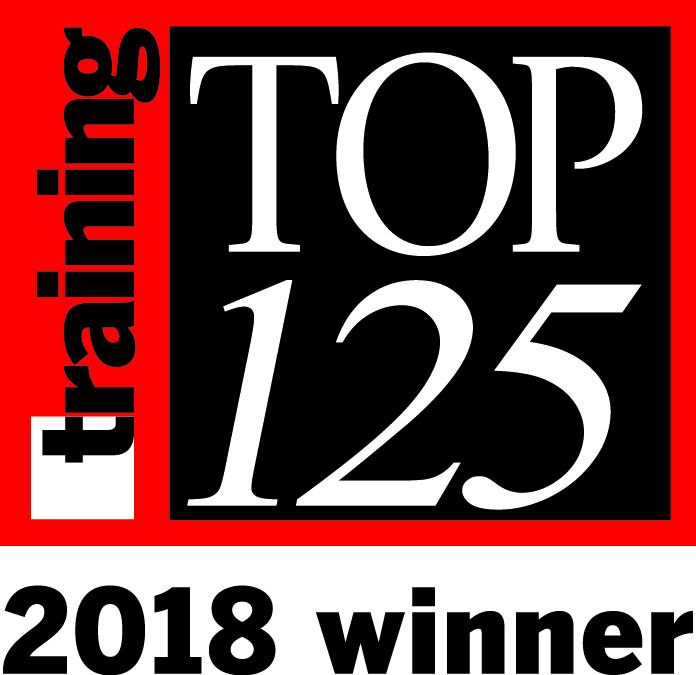 MTM Included on Training Top 125 List for Third Year
MTM's Training team has received many honors over the past several years, and we're proud to announce that they have added yet another award to their collection. Training magazine has declared MTM a member of its 2018 Training Top 125 list for the third year in a row–this time moving up to #44 on the list! In 2016, we came in at #91, and moved up to #82 in 2017.
Training magazine calls their Top 125 winners "the organizations with the most successful learning and development programs in the world." The list ranks winners based on their excellence in employer-sponsored training and development programs; benchmarking statistics, including number of training hours per employee; goals, evaluation, measurement, and workplace surveys; and the overall scope of development programs and how those programs are linked to business-wide goals and objectives.
"This is one of the most prestigious awards available in the training industry," said Director of Training Aaron Haefele. "Thank you to every member of the MTM Training team who works tirelessly to provide best-in-class training for our employees and external stakeholders. Without each of you and your dedication to exceptional training, we wouldn't have been able to achieve this honor."
Click here to learn more about the Training Top 125 list, and to view the entire list of 2018 honorees. MTM is among great company with nationally renowned organizations like Aetna, Best Buy, Edward Jones, Enterprise, Mastercard, Wal-Mart, and many more.