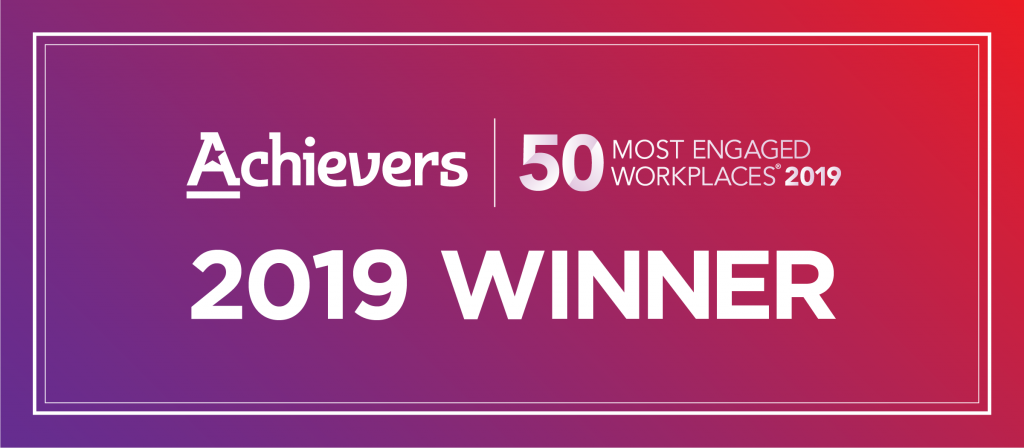 MTM Recognized as One of the Achievers 50 Most Engaged Workplaces
At MTM, we take pride in cultivating a culture of employee engagement and satisfaction. We're honored to announce that this commitment was recently recognized by Achievers, which named us as one of its 50 Most Engaged Workplaces in North America. This annual award recognizes top employers that display leadership and innovation in engaging their workplaces.
"There are an unprecedented five generations in the workplace. Coupled with the fight for top talent at an all-time high, it's more important than ever for organizations to put a greater focus on engaging their employees to drive positive business performance and culture. The companies we honor as the Achievers 50 Most Engaged Workplaces have proven their forward-thinking directly leads to a more positive employee experience," said Jeff Cates, CEO and president at Achievers. "Through the development of a people-first culture, the organizations listed epitomize an innovative, engaged, and accomplished workforce, and we're honored to add them to our growing roster of past winners."
A panel of 10 esteemed judges comprised of employee engagement academics, industry analysts, thought leaders, journalists, and influencers evaluated the applicants. Winners were selected based on Achievers' Eight Elements of Employee Engagement™: Leadership, Communication, Culture, Rewards and Recognition, Professional and Personal Growth, Accountability and Performance, Vision and Values, and Corporate Social Responsibility.
"With a culture that promotes healthy living, excellent work-life balance, and strategic career advancement opportunities, MTM is proud of the rewarding work environment we have created over the past 20 years," said MTM's Chief Human Resources Officer Kerri Mileski. "Our team is the backbone of our operations. Without our most valued resource—our employees—we would be unable to provide high quality customer service and help our client achieve their goals. Thank you to our nationwide team for your ongoing contributions to the MTM family and our clients!"
About Achievers
Achievers Employee Success Platform delivers proven tools for organizations of all sizes to align on values and strategic goals by empowering every employee as an owner of organizational culture and engagement. Built on behavioral science and real-world results from over a decade of engagement leadership, hundreds of global customers rely on Achievers' dynamic employee recognition, coaching, and continuous listening tools for their people to feel valued and heard, to drive desired behaviors, and ignite a positive corporate culture. Achievers provides organizations and managers with engagement intelligence to inform their actions and decisions every day. To learn more about the Achievers platform, visit www.achievers.com. Achievers is a subsidiary of Blackhawk Network Holdings, Inc.