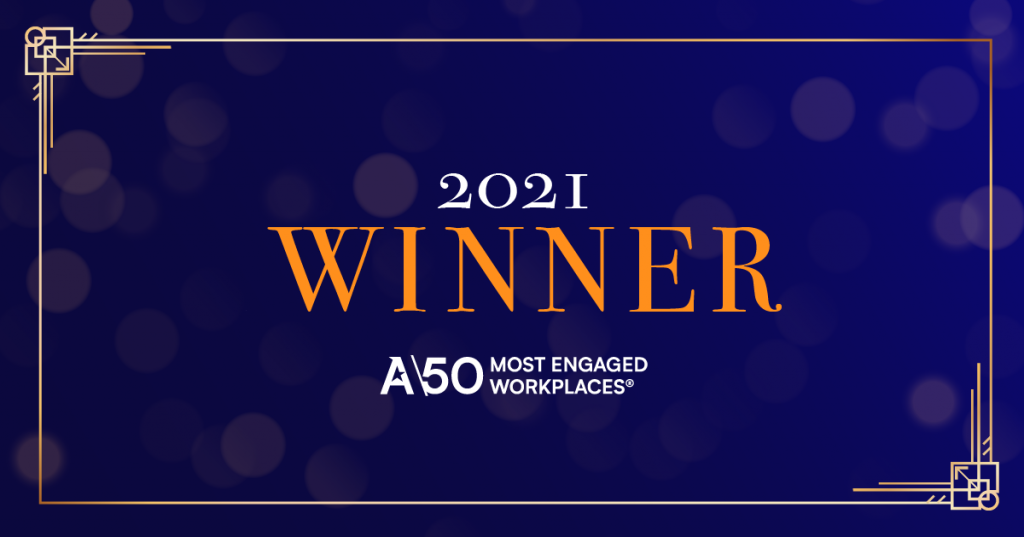 MTM Recognized as One of the Achievers 50 Most Engaged Workplaces in 2021
For the second time, MTM is excited to announce that we have been recognized as one of the Achievers 50 Most Engaged Workplaces! This annual award recognizes top employers that display leadership and innovation in engaging their workplaces. As an organization that takes pride in cultivating a culture of employee engagement and satisfaction, this honor is especially important in 2021 as our workforce has continued to navigate the difficult task of staying engaged while work remotely.
"The COVID-19 pandemic presented a myriad of challenges for businesses and their workforce. But these unprecedented times also offered an opportunity for organizations to support their people. Companies that prioritized employee experience, recognition, and employee voice have seen increased productivity, higher employee engagement, and stronger loyalty," said Jeff Cates, CEO and President at Achievers. "This year's Achievers 50 Most Engaged winners embody what it means to be a 'people-first' business and have proven how the prioritization of employee experience can help an organization withstand even the most difficult of times."
A panel of 15 esteemed judges comprised of employee engagement academics, industry analysts, thought leaders, journalists, and influencers evaluated the applicants. Winners were selected based on Achievers' Eight Elements of Employee Engagement®: Accountability & Performance, Belonging, Equity & Inclusion, Culture Alignment, Manager Empowerment, Professional & Personal Growth, Purpose & Leadership, Recognition & Rewards, and Wellbeing.
"The past year and a half has been incredibly trying for many of our employees, and we have worked incredibly hard to ensure our workforce remains engaged–even as we remain separated," said MTM's President and CEO Alaina Maciá. "Our priority has always been ensuring our teammates stay healthy and safe, and we continue to look for new ways to recognize, reward, and engage our team nationwide. We look forward to hopefully reuniting in the office soon, but in the meantime, are celebrating this incredible honor virtually!"
Congratulations to our fellow honorees!
About Achievers
Achievers' employee voice and recognition solutions bring your organization's values and strategy to life by activating employee participation and accelerating a culture of performance. Achievers leverages the science behind behavior change, so your people and your organization can experience sustainable, data-driven business results. Visit us at www.achievers.com.