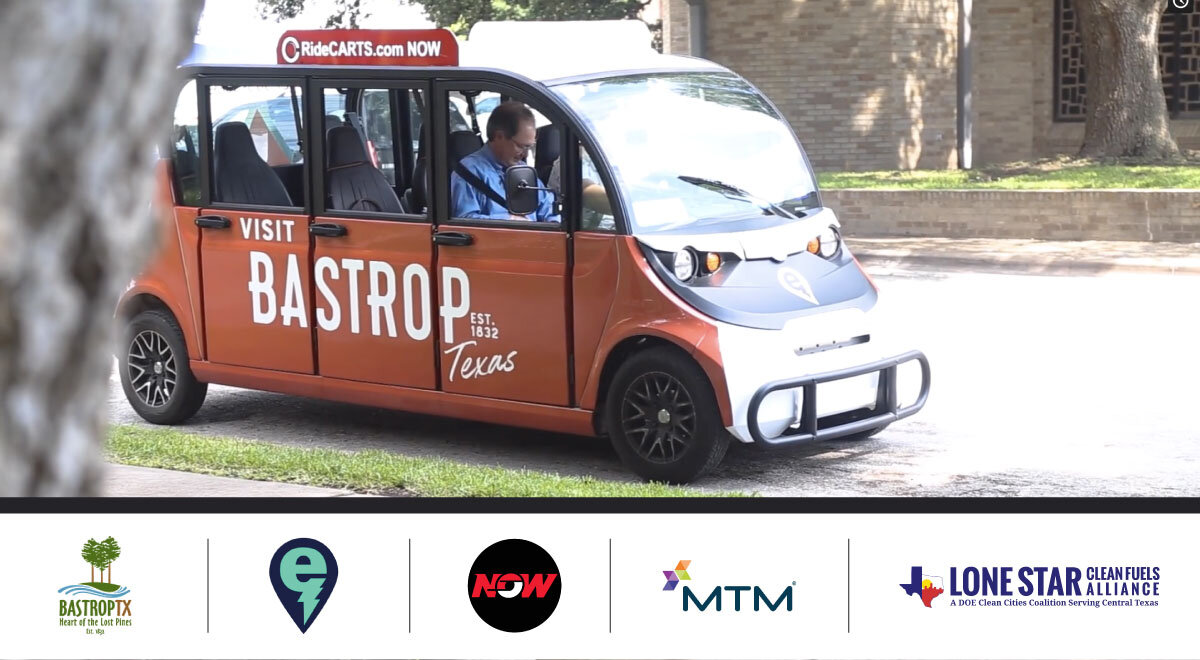 MTM Joins the City of Bastrop and eCab in Transit Sustainability Efforts
Clean cities are our future, and the city of Bastrop, Texas is leading the way. This busy town with a strong commitment to rural mobility and sustainability now has access to an eco-friendly microtransit system called CARTS Now. Backed by eCab's fleet of open-air electric vehicles, the system coordinates intracity service, with a vision of increasing access within the Bastrop community.
Our activities today have a critical impact on tomorrow, which is why MTM is committed to helping eCab, the city of Bastrop, the Lone Star Clean Fuels Alliance, and the Capital Area Rural Transportation System spread the word about their innovative new service. Funded by a Department of Energy grant, this unique pilot is making local transportation options more environmentally friendly.
Interested in learning how the CARTS Now system works? Click play in the header area of this post to watch the video we created highlighting how the city's fleet of electric vehicles is making Bastrop more accessible–all while protecting our Earth and its resources. Join us in our eco-friendly journey to make the Earth a better place for future generations, one sustainable transportation system at a time!
The video was also recently featured the National Renewable Energy Lab newsletter. Click here to read the full article.