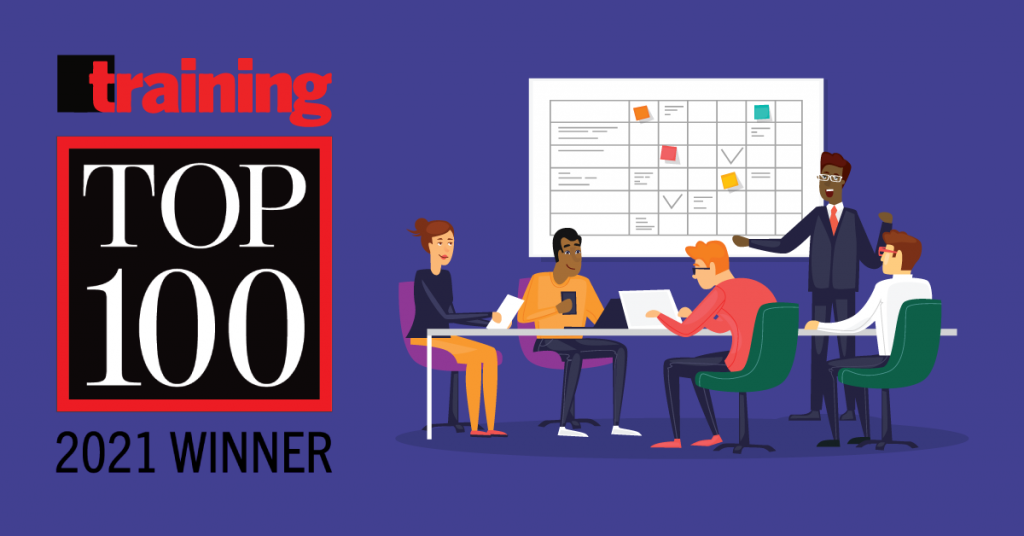 MTM Named to Training Top 100 for 2021
For the sixth year in a row, MTM is honored to announce that our award-winning Training team has once again been named to Training magazine's annual list! Branded in past years as the Training Top 125, for 2021 the publication reduced the size of its list to the Training Top 100. The annual list ranks companies' excellence in employer-sponsored training and development programs. The 2021 rankings are set to be unveiled on February 8 during an interactive virtual gala.
"To maintain the credibility of our awards program during the COVID-19 pandemic, we chose not to lower our standards and put organizations on the list that did not meet the minimum scoring threshold for training excellence—hence the change back to the Training Top 100," explains Training magazine Editor-in-Chief Lorri Freifeld. "This makes the extraordinary accomplishments of the 2021 Training Top 100 organizations even more noteworthy. We salute these best-in-class organizations for their steadfast dedication to continuous employee learning and development; their agility and innovation in transforming their training delivery in response to the pandemic; and their passionate commitment to the current and future success of their people."
MTM is in excellent company alongside major organizations like CVS Health, Edward Jones, Dish Network, MasterCard, Visa, and more. Click here to view the entire list, shown in alphabetical order! 
Congratulations to our Training team, and thank you for your continued dedication and commitment to ensuring our staff are well-equipped to serve our clients and passengers from day one of employment and beyond. Stay tuned in February to learn where we rank!