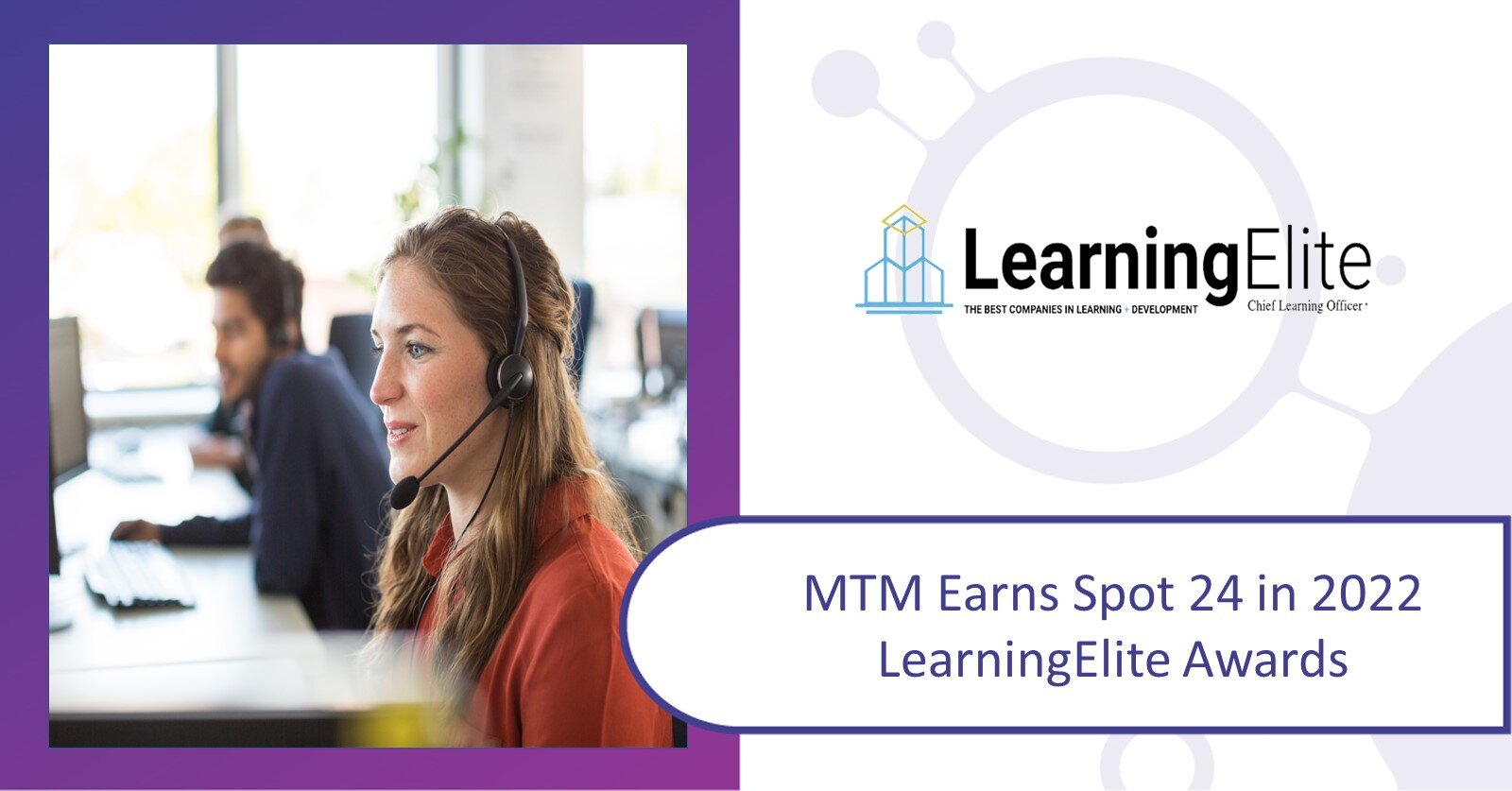 MTM Lands at Spot 24 in the 2022 LearningElite Awards Program
For the seventh year in a row, MTM is honored to have earned a coveted spot in the LearningElite Awards program. The LearningElite Awards program is a robust, peer-developed benchmarking program that recognizes organizations that employ exemplary workforce development strategies to deliver significant business results that benefit their organization, industry, and the learning and development field. The program is presented each year by Chief Learning Officer (CLO), a publication of BetterWork Media Group.
Since 2011, the LearningElite program has identified industry leaders and the importance of the role learning and development. To qualify for LearningElite status, organizations must succeed in scoring above the qualifying benchmark in five key performance areas critical to learning and development: learning strategy, leadership commitment, learning execution, learning impact, and business performance results. Each organization is scored and ranked Gold, Silver, or Bronze based on their score relative to the benchmark. MTM's 2022 ranking earned a Silver position.
Fifty-four winners were announced on June 22, 2022, during the 2022 LearningElite Awards Gala. Click here to see the complete list of winners.
Congratulations to our Training team for your ongoing commitment to creating the NEMT industry's leading training programs!