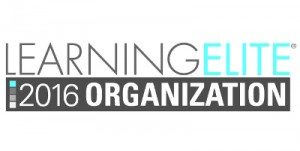 MTM Named #51 at 2016 LearningElite Awards
The MTM Training Team has done it again- they've earned yet another prestigious award! At its annual symposium on April 4, Chief Learning Officer magazine announced the winners of the 2016 LearningElite awards, naming MTM, Inc. #51 on its exclusive list. These LearningElite awards acknowledge industry-leading organizations that employ exemplary corporate learning and workforce development strategies to deliver significant business results. We earned a bronze ranking among 70 other organizations on the list including companies like Deloitte, Blue Cross Blue Shield, Vanguard, Dell, and T-Mobile- fierce competitors!
To learn more about the LearningElite awards program and to see the full list of 2016 winners, you can click on the link here.