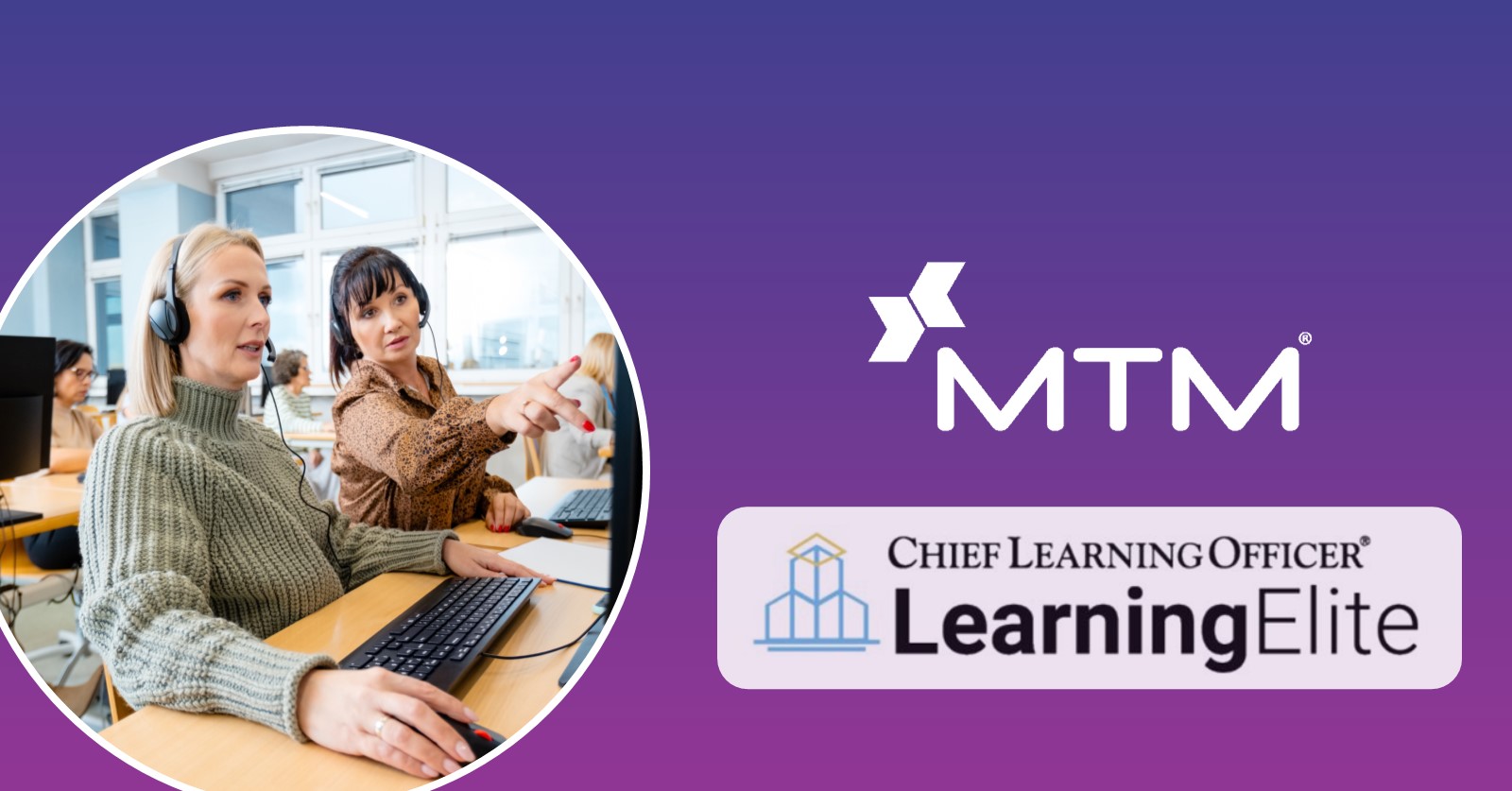 MTM Named to LearningElite Awards for 8th Year in a Row
MTM is honored to announce that our learning and development efforts have once again been recognized by the prestigious LearningElite awards program hosted by Chief Learning Officer. With an impressive ranking of #35, MTM landed in the coveted bronze company category. This achievement marks the eighth consecutive year that we have been named to this esteemed list, highlighting our dedication to industry-leading learning and development strategies.
Now in its 13th year, the LearningElite awards program acknowledges organizations with exemplary learning and development strategies and best practices. The program celebrates organizations that demonstrate exceptional commitment and success in fostering agile and adaptable learning cultures. From multinational corporations to small and agile teams, the 2023 LearningElite recognized 59 winning organizations that embody what it truly means to be elite in learning. To qualify for LearningElite status, organizations must surpass the qualifying benchmark in five key performance areas critical to Learning and Development: learning strategy, leadership commitment, learning execution, learning impact, and business performance results. Based on their scores relative to the benchmark, each organization is awarded gold, silver, or bronze distinctions.
Ashley St. John, Chief Content Officer and Editor-in-Chief for Chief Learning Officer, expressed her admiration for the incredible strides made in the field of learning and development: "Learning and development has evolved at a rapid pace amid the lighting speed of change in our world. It is incredible to see what these organizations have achieved in fostering agile and adaptable learning cultures. It is an honor to recognize the accomplishments and successes of these leaders, teams, and organizations."
"At MTM, we place a paramount emphasis on training, learning, and development for our team," added Aaron Haefele, MTM's Senior Director of Training. "This recognition reaffirms our dedication to empowering our workforce with the knowledge and skills necessary to excel in our industry. We are committed to continuous improvement and growth, and this accolade further motivates us to elevate our learning and development initiatives."
Congratulations to MTM's Training team on this remarkable achievement, and to our fellow winners for their efforts!