2020 has had more than it's fair share of ups and downs. Through it all, our Green Team–a formal MTM team dedicated to encouraging sustainability and green practices among our staff–has challenged us to work towards the goal of a greener earth. Thanks to the ongoing encouragement from our Green Team to adopt practical personal lifestyle changes, make greener business decisions, and maintain a commitment to sustainability, M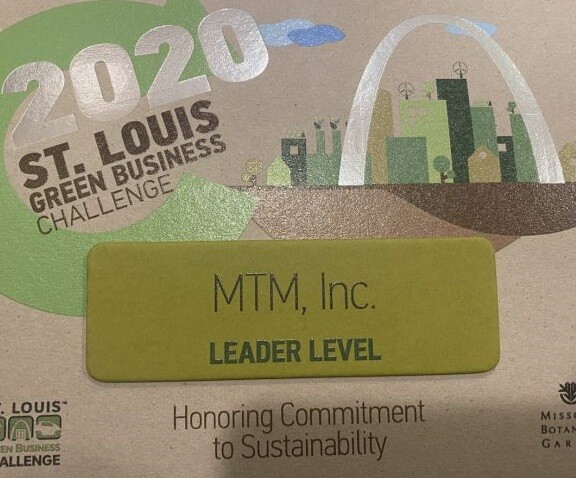 TM was recently named as a Leader Level honoree in the 2020 St. Louis Green Business Challenge!
This honor comes from a program started by the Missouri Botanical Gardens. The Challenge supports integration of sustainability measures into the kinds of everyday operational practices common to every business. Recipients of the honor were highlighted in the 2020 Accomplishments Book. Make sure to check out MTM's profile on page 39 to learn more about the green business accomplishments and innovations that earned us our spot on the list!
This program continues to help green businesses in the St. Louis area like MTM spread the word of a healthier earth. In their Virtual Awards Celebration on December 17, the challenge organizers recognized all the participants, sponsors, and volunteers who made this challenge possible, including MTM. Congratulations to our fellow recipients, and thank you to the Challenge organizers for recognizing MTM's efforts!