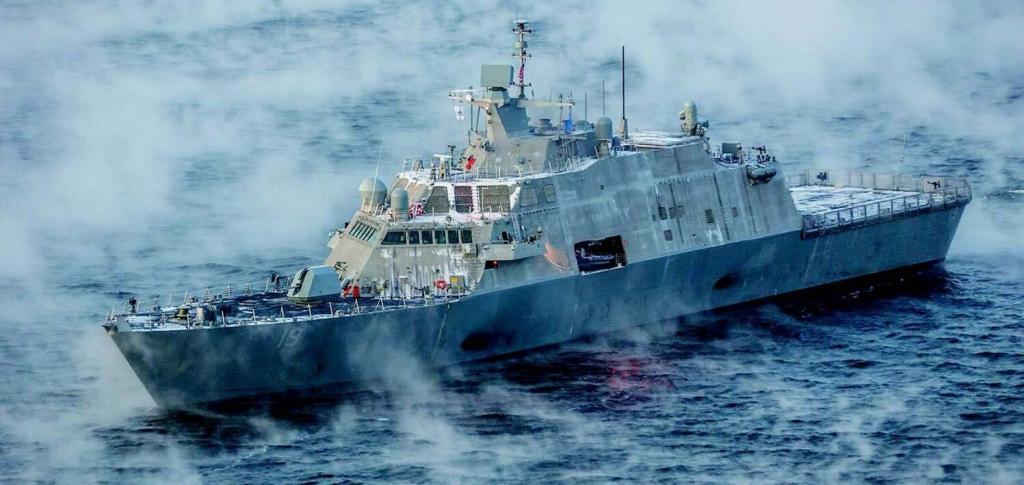 MTM Giving Supports the Commissioning of the USS ST LOUIS
MTM's own Vice President of Operations Dawn Kotva is a proud veteran of the US Navy, and also the Chairperson of the Commissioning Committee for one of the Navy's newest warships, the USS ST LOUIS (LCS-19). On Saturday, August 8, the Navy celebrated the official commissioning of the ship in Mayport, Florida, and MTM was honored to support the event!
This is the seventh Navy ship to bear the name of the city of St. Louis, where MTM's headquarters are located. Through our MTM Giving program, MTM donated $5,000 to the ship's commissioning, which will be put towards support for the ship's crew, the commissioning celebration, and a scholarship fund for the crew and their dependents. MTM is proud to support the Navy in this endeavor, as well as Dawn as her committee strives to establish a lifelong relationship between our city and the USS ST LOUIS.
"While our original plans for a festive week of commissioning celebrations didn't work out due to COVID, I am honored to be a part of the virtual, livestreamed commission," Dawn said. "Thank you to MTM for your support of the Navy and the USS ST LOUIS, and for being an outstanding representative of the St. Louis community! Your donation will help us build a lasting arch of support and friendship with the ship's crew."
Click here to learn more about the USS ST LOUIS and watch a recording of the ship's commissioning ceremony.
Get to Know Dawn!
Curious to know more about Dawn's experience in the Navy? Take a look at the Q&A we had with her below!
What was your branch of service and rank?
US Navy, Lieutenant Commander.
Where did you serve?
I was stationed in Newport, Rhode Island, mostly for training and various schools. My first ship was in Mayport, Florida, which coincidentally is where the USS ST LOUIS is homeported. I served in San Diego and ended my Navy career on a ship homeported in Norfolk, Virginia. I did three six month deployments to the Mediterranean and the Red Sea during that time.
Why did you join?
Honestly? There were some guys in my dorm my freshman year in college who were in ROTC and it seemed like a good way to pay for school, so I went and signed up one day.
How long did you serve?
I spent just under seven years on active duty and then another four in the reserves.
How did you get through it?
I really thought it was a great experience. I was always shy and it really pulled me out of my comfort zone. The Navy does a good job of training and so I always felt like I got the support I needed (as long as I was willing to work hard) to be successful.
What are your most memorable experiences?
It's a cliché, but seeing the world in my 20's and having so much responsibility at such a young age. Plus, I did things that I never would have imagined growing up, such as going to firefighting school, learning to drive an 800 foot ship, and going through the Suez canal.
What was your first job post-Navy?
I worked at Planned Parenthood as a Health Center Manager. I found out about the job when I signed up for the reserves when I got home from active duty.  The reserve recruiter was a physician's assistant who worked there part time, and when he heard I wanted to work in non-profit, told me about it!
About MTM Giving
MTM Giving supports organizations that tie in with our program's mission: empowering our team members to engage in their community and support philanthropic causes, with a focus on diversity, wellness, and our youth.