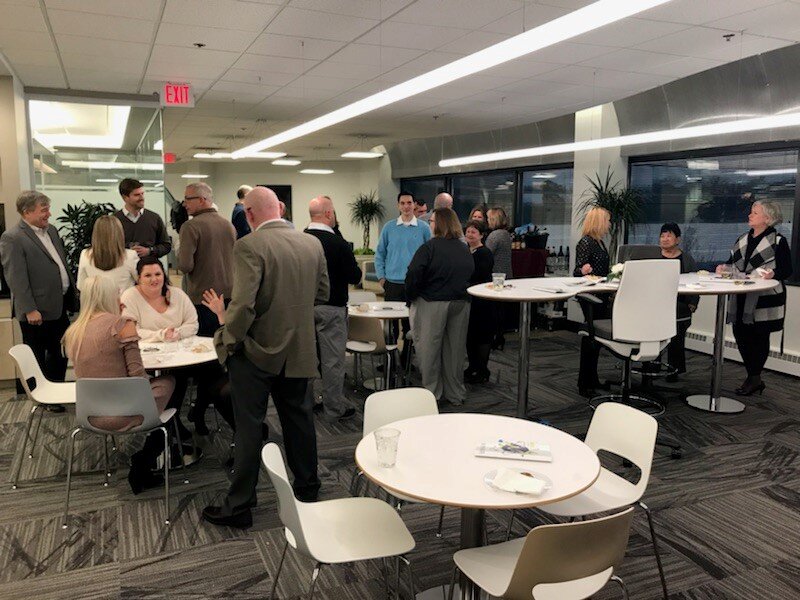 MTM Celebrates New Headquarters with Open House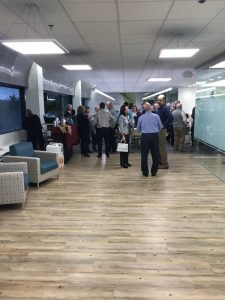 Over the past year, staff from our corporate office have been settling into their spaces at our new headquarters in Chesterfield, Missouri. The build-out was spread over several phases of construction, so the move-in was gradual, but we're excited to announce that we're now officially settled! To celebrate and give local clients and vendors the opportunity to check out the new space, we hosted an Open House on January 16. Guests enjoyed food and beverages while exploring the spacious and modern office.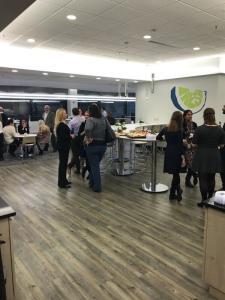 Spread over three suites located in the Maryville Centre business park, the new location is home to our executive leadership team, as well as corporate support departments such as Payroll, Benefits, Talent, Security, IT Infrastructure, Reporting and Analytics, Marketing, Legal, and Finance. Our corporate contact center and other operations staff are continuing to work out of our Lake St. Louis, Missouri campus, which will undergo a major face-lift later this year.
The new location offers quicker access to Lambert-St. Louis Airport for out-of-town visitors, many amenities for our dedicated team, and more abundant parking for staff and visitors alike. We're excited to be in our new space, and want to give a big thank you to all of our clients and vendors who came out to celebrate with us!