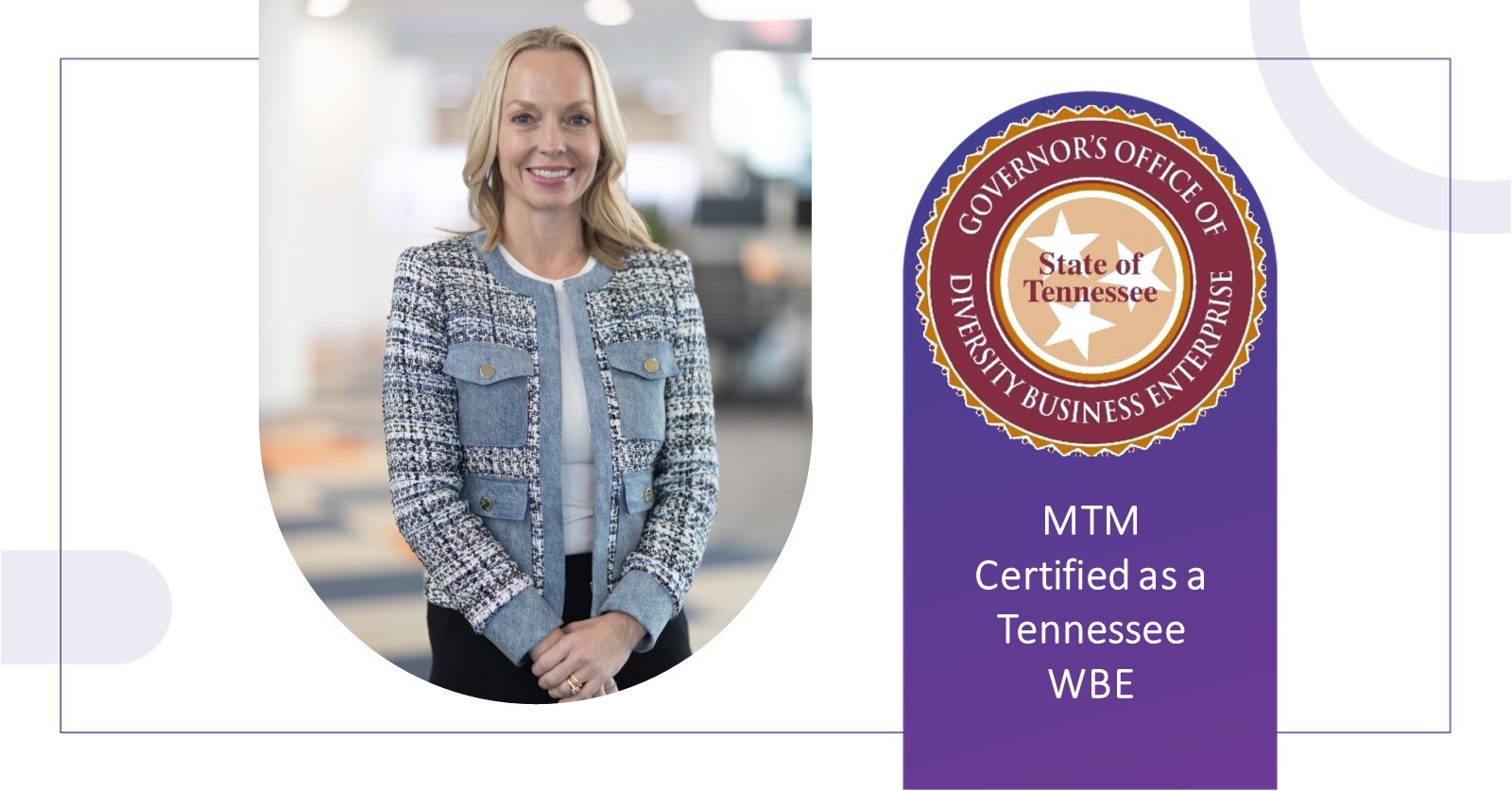 MTM Certified as a Tennessee WBE
As a woman-owned business enterprise (WBE), MTM is always seeking opportunities to help our clients meet their disadvantaged utilization goals–whether that is done through our own operations or by working with a network of transportation providers. In support of that commitment, MTM continually pursues certifications nationwide that will allow our clients to utilize their work with us to meet their utilization goals. As part of that effort, we are excited to announce that we are officially a certified Tennessee WBE through the Governor's Office of Diversity Business Enterprise!
The Governor's Office of Diversity Business Enterprise certifies diverse, independent businesses such as WBEs, as well as firms that qualify as minority-owned, service-disabled veteran-owned, and persons with disablities-owned, in addition to Small Business Enterprises. With certification through the Office, businesses are eligible to participate in procurement and contracting activity in the State of Tennessee. MTM's certification is valid through October 2025.
"MTM is proud to be woman-owned and led, and we are excited to help our Tennessee clients meet their disadvantaged subcontracting goals while offering a non-emergency medical transportation (NEMT) solution backed by industry-leading technology, rideshare, and automation," said MTM's President and CEO Alaina Macia.
If you are seeking a partner in Tennessee to deliver a quality transportation solution while aligning with your disadvantaged business goals, we're ready to help! Click here to request more information or provide us with your upcoming RFP.