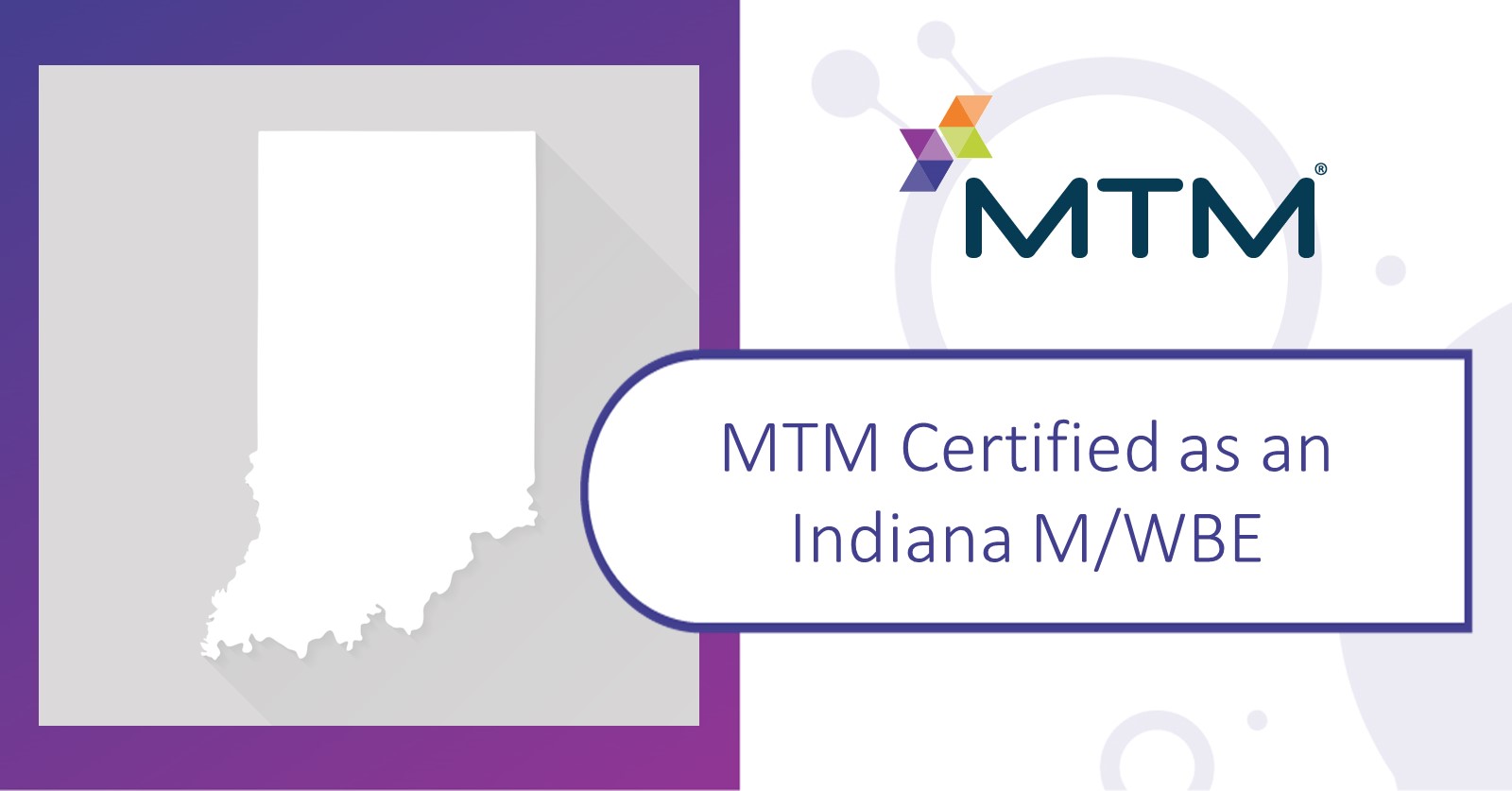 MTM Certified as an Indiana M/WBE
As part of our ongoing efforts to help our clients achieve their diversity and inclusion goals, MTM is honored to announce that we are now certified as a Minority and Women's Business Enterprise (M/WBE) in Indiana. The certification was issued by the Indiana Department of Administration, Division of Supplier Diversity, and is a testament to our commitment to diversity and inclusivity in the business landscape.
As a certified Indiana M/WBE, MTM—a woman-owned company since our inception in 1995—is now positioned to assist our valued clients in the state in achieving their diversity goals and fostering an inclusive business environment. The certification showcases our dedication to fostering equal opportunities within the industry. MTM now holds similar certifications in California, Missouri, New Jersey, Tennessee, Virginia, West Virginia, and New York City, as well as national certification through the Women's Business Enterprise National Council (WBENC), showcasing our belief that a diverse supplier base strengthens the business community, enhances innovation, and drives economic growth.
"At MTM, we specialize in providing high quality transportation services, and our certification empowers us to contribute directly to our clients' M/WBE utilization targets," said MTM's President and CEO Alaina Macia. "This certification highlights our ongoing commitment to diversity and inclusion and allows us to better serve our Indiana clients' M/WBE goals. We look forward to partnering with Indiana businesses and government entities to promote equal opportunities and contribute to the vibrant business landscape of the state."
MTM's certification as an M/WBE in Indiana is valid through June 30, 2026.
"We remain dedicated to maintaining the highest standards of service excellence and professionalism while upholding the values of diversity, inclusivity, and equality," Macia added. "We are excited about the opportunities that lie ahead and are confident that our M/WBE certification will further enhance our ability to deliver exceptional transportation management solutions in Indiana."