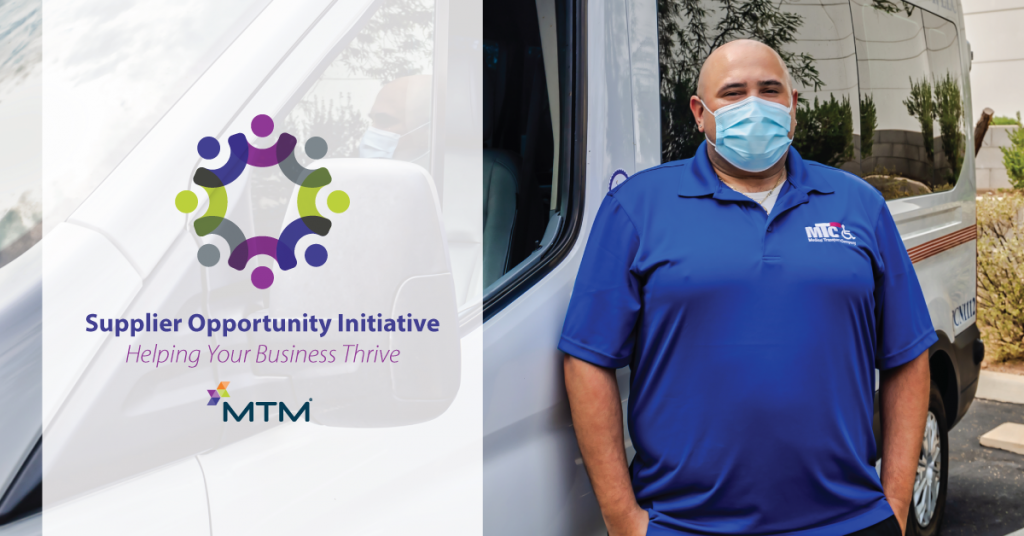 MTM's Supplier Opportunity Initiative Helps Illinois Clients Increase BEP Spending by 153%
As a woman-owned business enterprise (WBE) certified by the Women's Business Enterprise National Council (WBENC) and the State of Missouri Office of Administration, MTM understands—perhaps more than any other transportation firm in the country—the importance of working alongside our clients and stakeholders to increase inclusion, diversity, and partnership within the transportation industry. We always seek to partner and collaborate with woman-owned, minority-owned, veteran-owned, and other small businesses to achieve success. Through our Supplier Opportunity Initiative, we have a strong history of meeting our clients' small and diverse-owned participation goals by contracting with an inclusive network of transportation providers.
In Illinois, our clients follow the state's Business Enterprise Program (BEP) initiative to incorporate disadvantaged businesses into their operations and foster a competitive business environment to help small business grow their revenue. To help our Illinois non-emergency medical transportation (NEMT) clients meet their BEP participation goals, we leverage our network of transportation providers. In October 2020, we ramped up our inclusion efforts, forming a cross-functional Supplier Opportunity team with the goal of maximizing utilization of BEP-certified providers.
In the initial stages of the project, the team reached out to current BEP-certified providers in our network to verify their capacity and opportunities for growth within their service areas. Additionally, the team worked with other existing transportation providers within our network to determine if they were eligible to become BEP-certified. For those who were eligible, our Illinois Transportation Manager personally coached providers through the process of becoming certified. With this coaching, 21 additional providers are now in the process of gaining BEP certification, which will not only help them grow their business with MTM, but grow other lines of business as well.
As a result of these efforts, across our four Illinois NEMT clients we increased BEP spending by an impressive 153% from October 2020 through March 2021.
We're honored to partner with our clients to achieve their goals and help our NEMT partners grow their transportation businesses through our Supplier Opportunity Initiative!