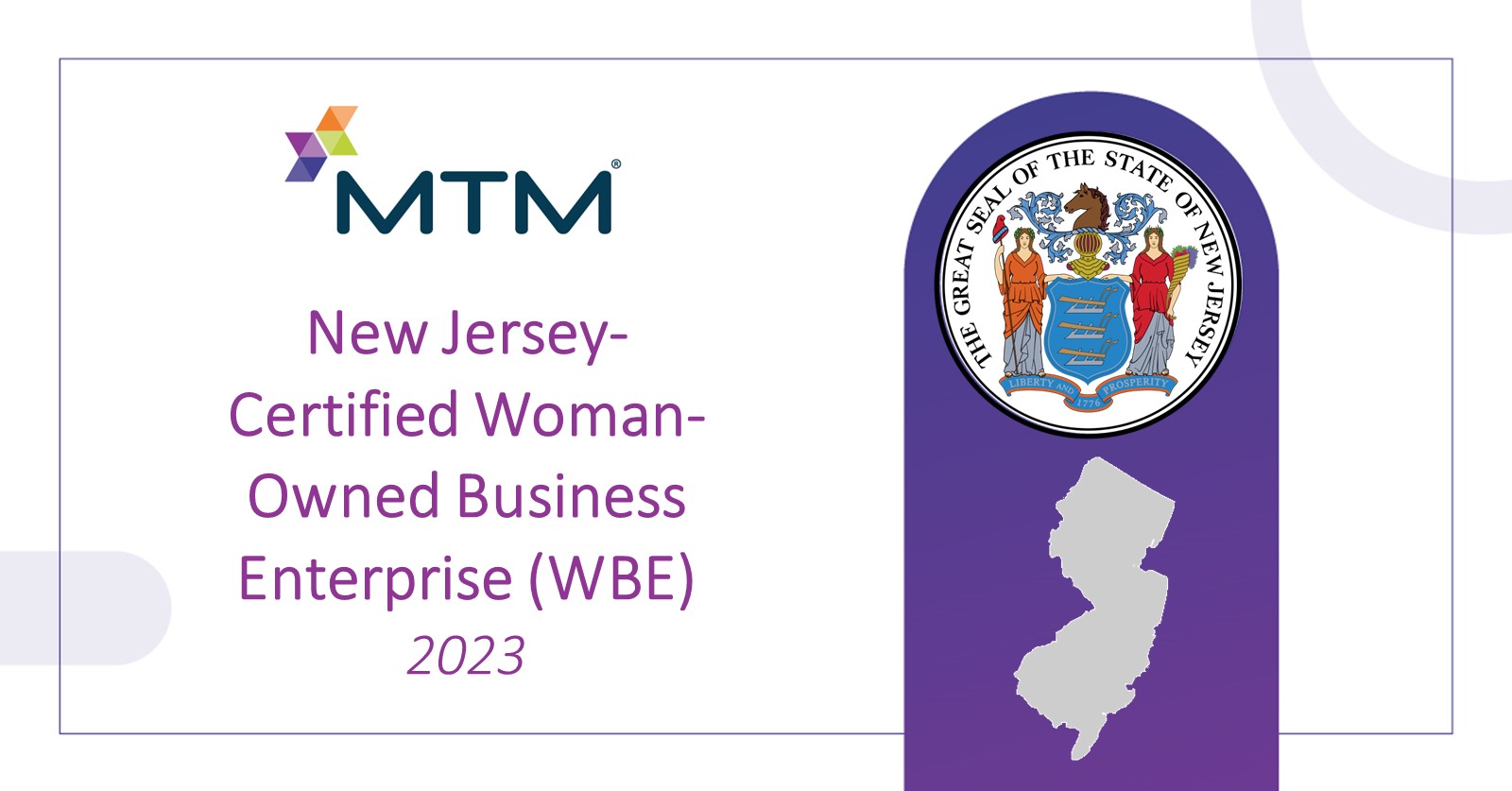 MTM Earns New Jersey WBE Certification
MTM is excited to announce that we can officially help our clients achieve their diverse business goals as a certified Women-Owned Business Enterprise (WBE) in New Jersey! The certification, administered through the state's Minority and Women Certification Program, assures our clients that MTM meets the New Jersey WBE criteria.
The certification is MTM's eighth WBE designation. In addition to our national certification through the Women's Business Enterprise National Council (WBENC), MTM is a certified WBE in the following states:
California via the Supplier Clearinghouse for the Utility Supplier Diversity Program of the California Public Utilities Commission (CPUC)
Missouri via the Office of Equal Opportunity
New Jersey via the Minority and Women Certification Program
New York City via the Department of Small Business Services (SBS)
Tennessee via the Governor's Office of Diversity Business Enterprise
Virginia via the Virginia Department of Small Business & Supplier Diversity Certification Team
West Virginia via the Department of Administration Purchasing Division
If you are seeking a partner in New Jersey to deliver a quality transportation solution while aligning with your disadvantaged business goals, we're ready to help! Click here to request more information or provide us with your upcoming RFP.