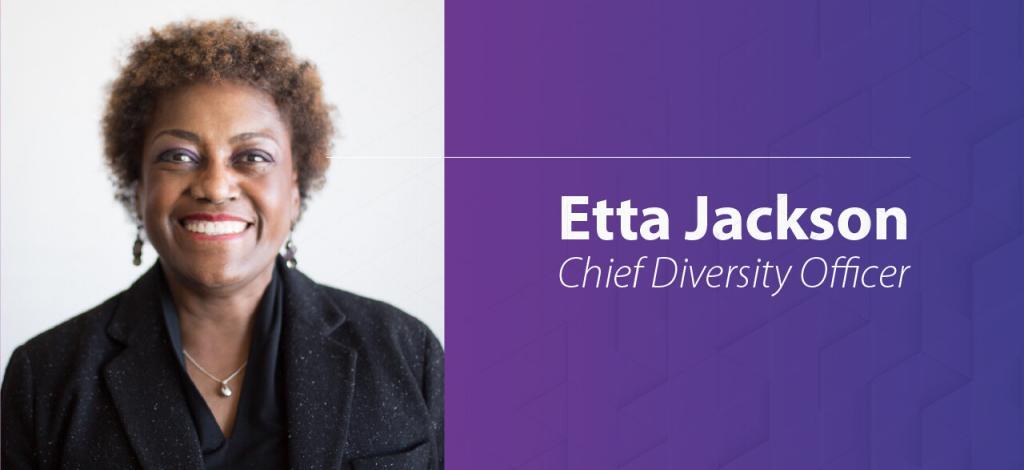 MTM Appoints Etta Jackson as Chief Diversity Officer
MTM has long been an advocate for inclusion and equality both within our organization and throughout the communities we serve. To formalize our inclusion efforts and make it clear that diversity is an ongoing priority for our organization, MTM is pleased to announce that we have appointed Etta Jackson as our first Chief Diversity Officer. In this new role, Etta—a seven-year veteran of MTM—will ensure diversity and inclusion are cultural pillars throughout every level of MTM.
"Diversity has always been an important aspect of MTM's culture, but in today's climate, we are committing to doing more," said MTM President and CEO Alaina Macia. "The recent events spotlighting racism and social injustice have made our executive team take a closer look at what we're already doing to prioritize diversity and inclusion—and what we can do better. With Etta's leadership, we'll ensure we align our business to our corporate values, demonstrate that black lives matter, and educate our employees on what they can do to contribute to the causes we support."
Etta joined MTM in 2013 as Associate General Counsel. Over the past seven years, she has continually demonstrated a passion for equality and inclusion for MTM staff and the populations we serve. The duties of Chief Diversity Officer will be embedded into her current role on our legal team. Working closely with our Diversity & Inclusion Committee, which includes Diversity Champions in the field at each of our operating locations, Etta will ensure our diversity goals are embraced company-wide. She will also focus on implementing initiatives and strategic plans that drive change throughout the organization and empower our staff to advocate for equality among their peers, family, and friends, and in their own communities.
"As a black woman who has experienced racial bias in both my personal and professional life, I am proud of MTM for the strides we have taken toward a culture of diversity and inclusion," Etta said. "Formally adding the position of Chief Diversity Officer reflects our commitment to fostering a culture that lives up to the expectations of our staff, clients, and the communities we serve. I look forward to guiding MTM to meet our goals and further improve upon our diversity and inclusion initiatives for people of all cultures, ethnicities, religions, races, genders, and abilities."
MTM, a woman-owned and operated organization, has a history of success in attracting and hiring gender-diverse teammates; in fact, 63% of our total workforce is female. With Etta's guidance, we are committing to ensuring our employee base and leadership team reflects racial and ethnic diversity as well. While 50% of our employee base is considered racially or ethnically diverse, just 20% of our leaders are. MTM is striving to diversify our recruiting and hiring practices to increase this threshold and bring new perspectives to our leadership team.
"We might be making progress, but we're not satisfied," Alaina added. "Asking Etta to step into this role was a logical choice. There is no one better equipped to set our diversity targets and hold us accountable. With Etta's guidance, I am confident that our diversity initiatives will be taken to the next level—putting us one step closer to achieving our vision of communities without barriers."