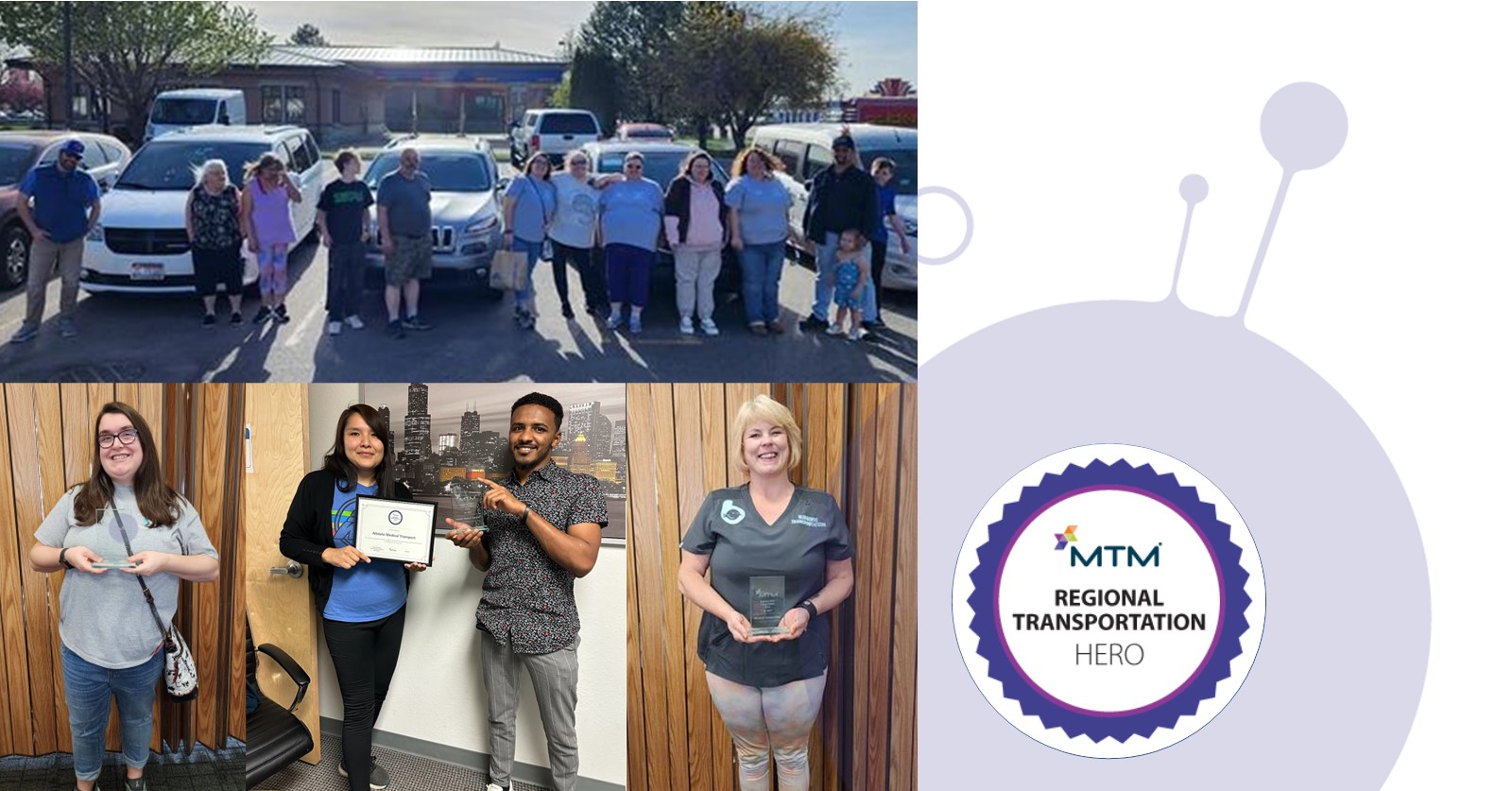 Meet the Latest MTM Transportation Heroes
Across the nation, MTM partners with high performing transportation providers to deliver safe, reliable rides to Medicaid and Medicare members. Every quarter, we recognize a select few of those providers, honoring them as MTM Transportation Heroes.
We're excited to introduce our latest round of Transportation Heroes from Q1 2023! The MTM Transportation Hero designation acknowledges transportation providers who go above and beyond to provide high quality service each quarter. This quarter, 11 transportation providers were named Regional winners, with one provider taking home the title of National Transportation Hero. Winners are chosen based on performance data like turnbacks, no shows, and complaint rates. Each of these data points are important factors in providing a high quality transportation experience for members.
Meet our MTM Transportation Heroes for Q1 2023:
National Winner
Hope Care Ride Inc. (Rhode Island)
Regional Winners
Allstate Medical Transport (Arizona)
Amy Cabrera (Nevada)
Bluebirds Transportation (Idaho)
Budget Friendly Transportation (California)
Caring Wellness Medical Transportation (Louisiana)
Cozy Ride Limousine Inc. (New York)
Delta Transportation (Mississippi)
Equity Medical Trans (Texas)
Jaquar Limo, LLC (Connecticut)
Meda-Care Transportation, Inc. (Ohio)
Rivera Transportation LLC (New Hampshire)
Congratulations to all of our Q1 2023 Transportation Heroes! Thank you for your dedication to providing a high quality transportation experience in your communities.