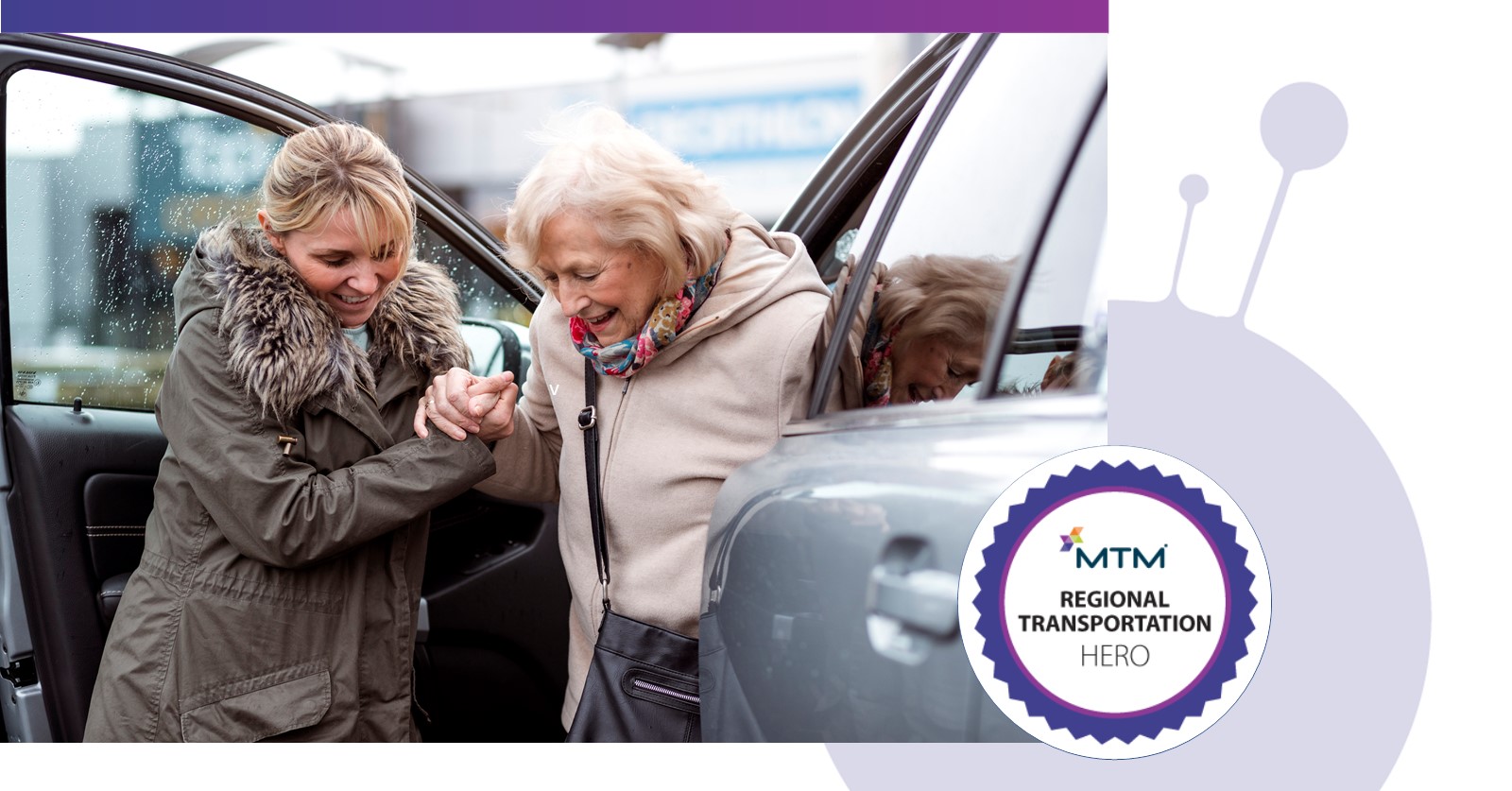 Congratulations to Our Q4 2022 Transportation Heroes!
It's that time again: we're excited to introduce our Q4 2022 Transportation Heroes! From New York to Hawaii, we work hand-in-hand with a network of dedicated transportation vendors. These vendors use qualified drivers and vehicles to help our Medicaid and Medicare members get to and from their healthcare appointments. With a focus on safety and service quality, they provide high quality rides and help MTM remove community barriers nationwide.
To recognize the highest performing transportation providers in our network, we introduced our MTM Transportation Hero designation. Each quarter, we acknowledge transportation providers who go above and beyond to continually provide high quality service. One company takes home the status of National Transportation Hero. Winners are selected based on performance data like turnbacks, no shows, and complaint rates–all key components in providing a high quality transportation experience.
Meet our MTM Transportation Heroes for Q4 2022:
National Winner
Global Rides LLC (Illinois)
Regional Winners
Area Wide Transport Inc (Michigan)
Buckskin Alternatives LLC (Nevada)
MOJO Mobility, LLC (Nebraska)
Southern Medical Transportation (Louisiana)
Teallia LLC (Rhode Island)
TransCentric LLC (Texas)
William Crowell Coastal Cab Company LLC (California)
Congratulations to all of our Q4 2022 Transportation Heroes! Thank you for your dedication to providing a high quality transportation experience in your communities.