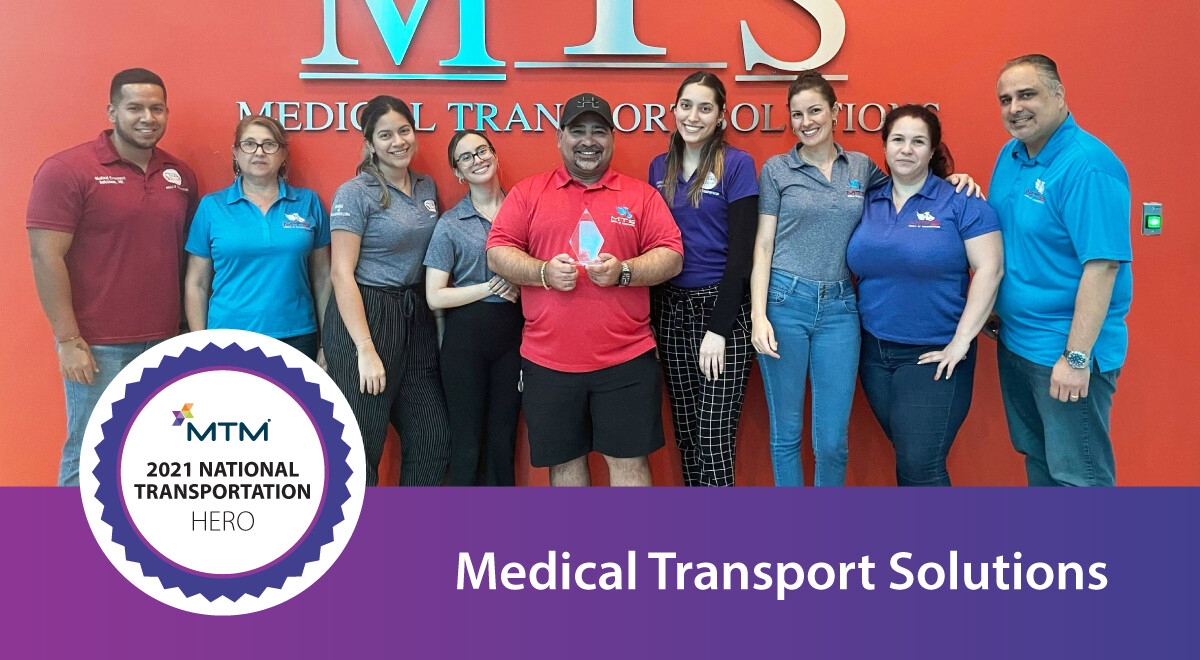 Honoring Our 2021 National Transportation Heroes
As MTM reflects on 2022, we recognize that we could not be successful without our valued transportation provider partners. In appreciation of our transportation providers' continued integrity and commitment to helping us remove community barriers, last year we introduced an exciting recognition program: the MTM Transportation Hero honor! Through this program, every quarter we recognize top performing transportation provider companies for their service and achievements, with one lucky company taking home the status of National Transportation Hero. Winners are selected based on performance data like turnbacks, no shows, and complaint rates.
We are honored to round up our 2021 National Transportation Heroes:
Here's what David from Medical Transport Solutions had to say about being named one of MTM's National Transportation Heroes: "I was very proud and honored that MTM had given us this award in recognition of many years of hard work and service, always putting our customers first and providing a quality service with respect, and recognize that the patients we transport have special needs and require that personal touch in these difficult times."
Thank you for your commitment to helping members access their communities. Please join us in extending a congratulations to each of these transportation provider companies for their efforts!