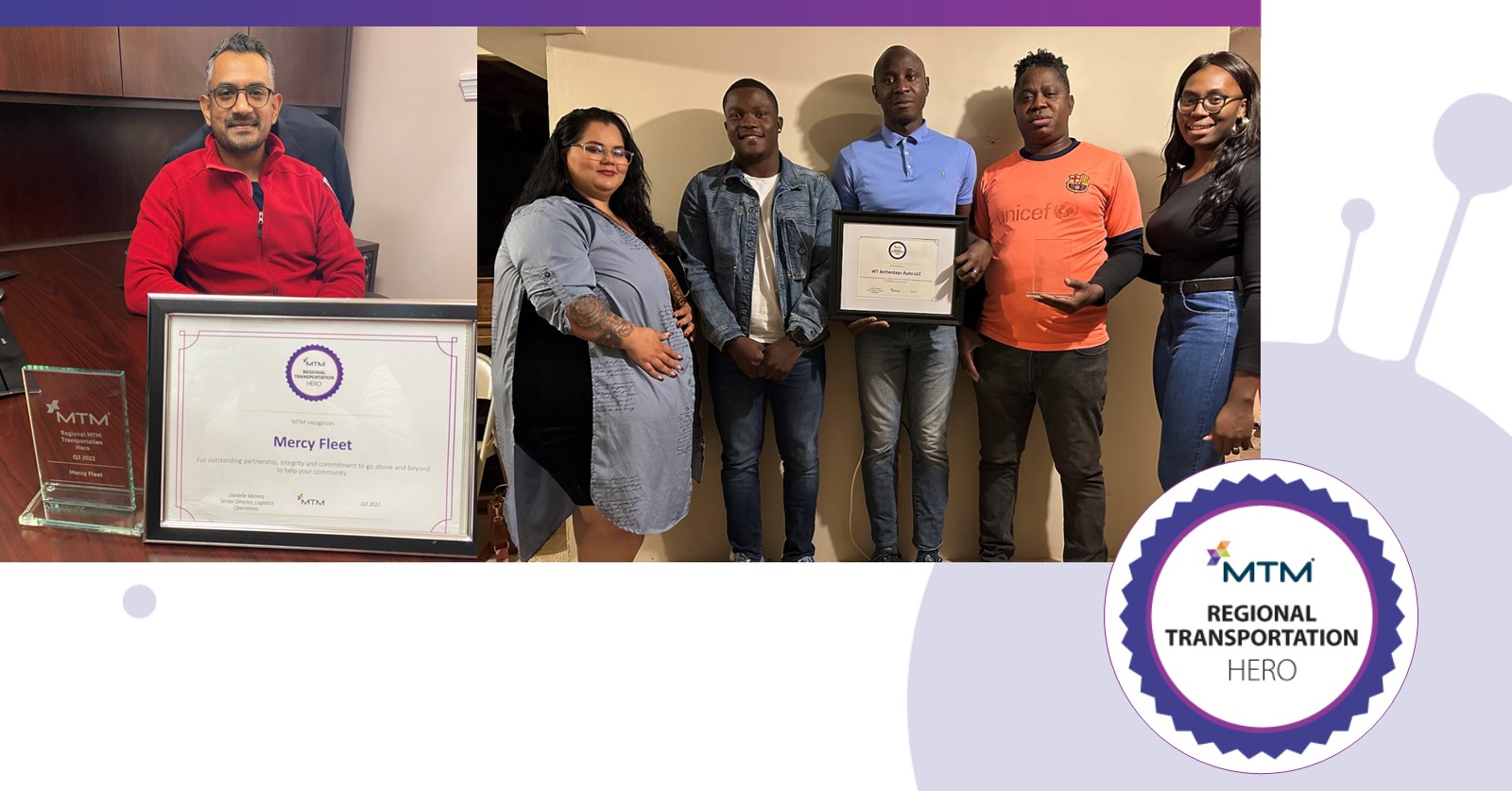 Meet Our Transportation Heroes for Q3 2022
Throughout the nation, we work with a network of transportation vendors that help our members get to and from their healthcare appointments. With a focus on safety and service quality, they provide high quality rides and help MTM remove community barriers for our clients and their Medicaid and Medicare members nationwide.
To recognize these transportation providers' contributions and performance, we acknowledge high performing companies by naming them MTM Transportation Heroes. Every quarter, we recognize transportation provider companies for their service and achievements, with one company taking home the status of National Transportation Hero. Winners are selected based on performance data like turnbacks, no shows, and complaint rates–all key components in providing a high quality transportation experience.
Meet our MTM Transportation Heroes for Q3 2022:
National Winner
Med Transport Memphis LLC (Mississippi)
Regional Winners
Agape Luxury Corp. (New York)
Care on Wheels (Michigan)
Shedrick Anderson (Florida)
Joy Wireless LLC (New Hampshire)
Mercy Fleet (Pennsylvania)
Mike's Transportation Services LLC (Nebraska)
Sea Breeze Non-Emergency Medical Transport, LLC (Illinois)
Smart Transportation Service LLC (Missouri)
Southern Medical Transportation (Louisiana)
Swift Rides (Texas)
WT Betterdays Auto LLC (Rhode Island)
Congratulations to all of our Transportation Heroes! Thank you for your dedication to providing a high quality transportation experience in your communities.