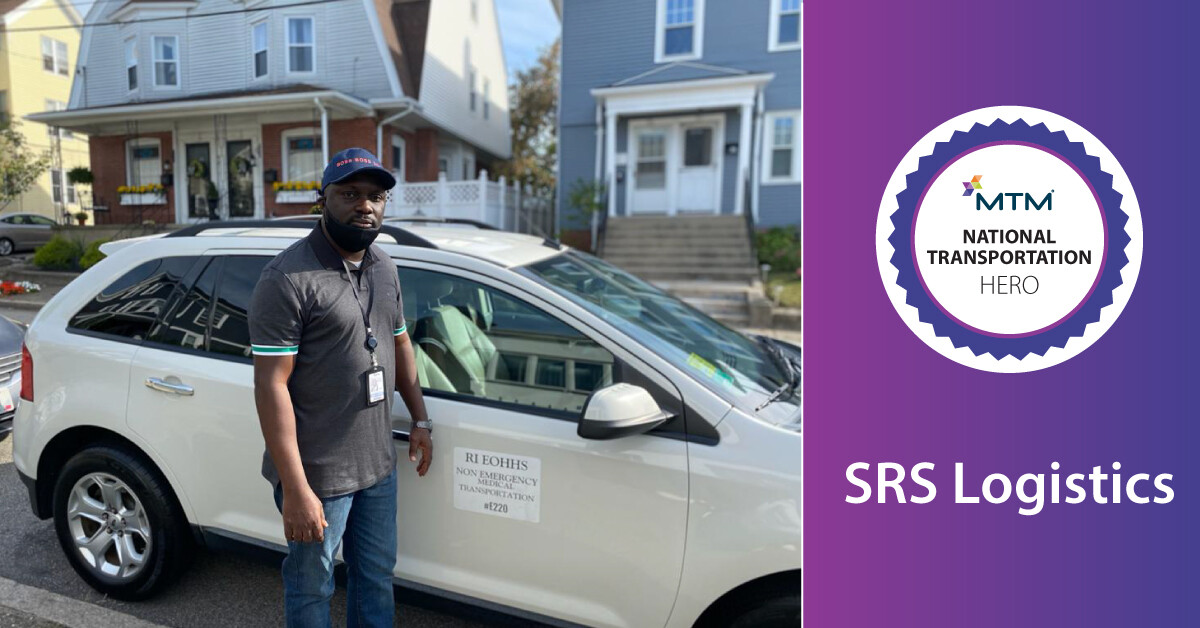 Introducing Our Q3 2021 Transportation Heroes
Nationwide, our network of transportation providers consistently offers excellent service that helps members get to and from their healthcare appointments. Without their integrity and commitment, MTM would be unable to remove community barriers for our clients and their Medicaid and Medicare members across the country.
In recognition of our transportation providers' contributions, earlier this year we introduced an exciting recognition program: the MTM Transportation Hero honor! Through this program, every quarter we recognize our top performing transportation provider companies for their service and achievements, with one lucky company taking home the status of National Transportation Hero. Winners are selected based on performance data like turnbacks, no shows, and complaint rates–all key components in providing a high quality transportation experience.
Meet our Transportation Heroes for Q3 2021:
National Winner
SRS Logistics (Rhode Island)
Regional Winners
A to B Transport, LLC (Wisconsin)
B. Jays (Illinois)
Budget Friendly Transportation (California)
Camelot Transportation (Nebraska)
Care on Wheels (Michigan)
Carevans (Nevada)
D&E Taxi LLC (New Hampshire)
EZ Ride LLC (Missouri)
Kert LLC (Florida)
Reliance Transportation Inc (Illinois)
Thomasol (Texas)
Trinity Transport (Idaho)
Please join us in thanking these transportation provider companies for their outstanding work and dedication to providing a top-tier transportation experience in the communities they serve! We truly appreciate everything you do to go above and beyond to help us achieve our vision of communities without barriers.