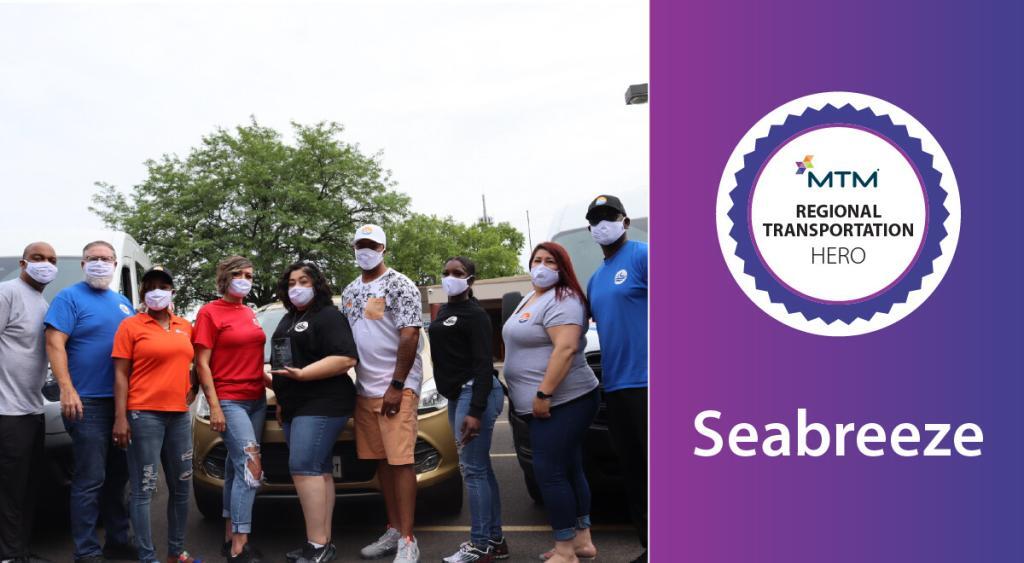 Congratulations to Our Q2 Transportation Hero Honorees!
Thanks to the high quality, compassionate service offered by transportation providers within our network, our members nationwide have reliable access to their healthcare appointments. In appreciation of our transportation providers' continued integrity and commitment to helping MTM remove community barriers, earlier this year we introduced an exciting recognition program: the MTM Transportation Hero honor! Through this program, every quarter we recognize 10 top performing transportation provider companies for their service and achievements, with one lucky company taking home the status of National Transportation Hero. Winners are selected based on performance data like turnbacks, no shows, and complaint rates.
Meet the honorees of the MTM Transportation Hero award for Q2 2021:
National Winner
Magan Transportation LLC (New Hampshire)
Regional Winners
Alwin Health (District of Columbia)
AM:PM Transportation F476 (California)
Anytime Anywhere (Rhode Island)
CT Transportation (Idaho)
Elko Taxi (Nevada)
Good Hands Transportation (Texas)
Mizzou Transport (Missouri)
Oshkosh Medical Transportation, LLC (Wisconsin)
Royal Transport LLC (Florida)
Seabreeze (Illinois)
These leading transportation providers are committed to providing a top-tier transportation experience. Thank you for your commitment to helping members access their communities. Please join us in extending a congratulations to each of these transportation provider companies for their efforts!