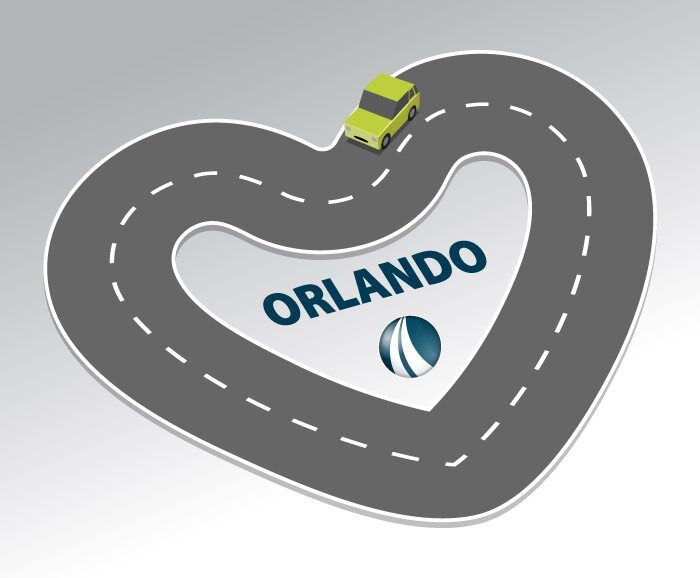 MTM Teams with The Victim Service Center of Central Florida to Provide Free Transportation to Victims of Violent Crimes
MTM and The Victim Service Center of Central Florida (VSC) have teamed up to remove more barriers victims of violent crimes in Orange and Osceola Counties face in getting the support offered by VSC. Beginning October 1st, MTM will provide VSC with free transportation services to offer crime victims who do not have access to transportation as a means to get to the help they need.
"With the rise of nearly 15% in cases so far this year, we need all the help we can get to move victims from dangerous situations to a caring environment, and MTM is helping us do just that," said Lui Damiani, Executive Director, VSC.
"Victims of crime need many types of assistance," said Orange County Mayor Teresa Jacobs. "Through the Victim Service Center, an overall safety net of care is available. The addition of safe, secure, no-cost transportation services through MTM will help victims immensely, and will also allow the Victim Service Center to focus on other areas of need."
"One of the tragedies for victims of violence is that they often find themselves isolated," said Viviana Janer, Chairwoman, Commissioner District 2, Osceola Board of County Commissioners. "By providing these trips, MTM is ensuring that these vulnerable citizens have access to the services they need, when they need them. At the same time, it helps highlight the vital services survivors receive from the Victim Service Center of Central Florida."
"We want to do what we can to remove any safety barriers to victims of violence in Central Florida, one of which is getting away from a dangerous situation and to the support they need," said Alaina Macia, CEO, MTM. MTM drivers who will support the Victim Service Center of Central Florida are trained to work with sensitive populations, said Macia.
To access MTM services, victims should call VSC which will have a dedicated care manager arrange transportation or answer any questions via 407-254-9415.
About The Victim Service Center of Central Florida: Since 1999, the Victim Service Center of Central Florida (VSC) has been providing services to crime survivors in the Central Florida community. VSC provides individualized services and resources to victims of sexual assault, violent crime, and traumatic circumstances through crisis response, advocacy, therapy, and community awareness. VSC operates the only Certified Rape Crisis Center for both Orange and Osceola Counties in Florida. We provide around the clock support 24 hours a day, 7 days a week including a confidential sexual assault hotline, forensic collection, case management, and crisis counseling. www.VictimServiceCenter.org.