Do You Need a Ride to Your Medicaid Health Care Provider?
We are MTM. We manage non-emergency medical transportation (NEMT) services in Connecticut. We arrange rides for eligible HUSKY Health Medicaid members to help them get to and from their healthcare appointments. Call us to set up your rides for Medicaid appointments.
We are dedicated to providing high quality transportation. If you are a member, medical facility, or transportation provider seeking more information about NEMT services, select one of the pages in the menu above for details specific to your needs.
NEMT is a limited transportation benefit. It is available to eligible Medicaid members in Connecticut who have no other way of getting to their medical, behavioral health, or dental appointments.
Who is Eligible for NEMT?
NEMT services are available to HUSKY A, C, D, and limited benefit members who cannot drive themselves, and/or do not have a neighbor, friend, relative, or voluntary organization that can transport them to their appointment.
MTM acquired Veyo in 2022, which means the Connecticut NEMT program is now operated by MTM. Nothing is changing for members. You will still call the same phone number, and your benefits will remain the same.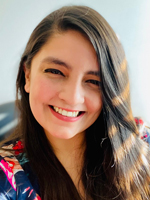 Akriti Rai
Connecticut Program Director
To schedule transportation:
Call us at 1-855-478-7350. Our customer service team is available Monday through Friday from 7 a.m. to 6 p.m. EST. You must schedule your trip at least two business days before your appointment, unless your trip is urgent. We schedule urgent rides 24 hours a day, seven days a week.
Use our web chat services to connect with a live representative virtually. The chat option appears in the lower right hand corner of your screen any time you visit this website.
At this time, Connecticut members are not able to schedule new rides through the MTM Link Member mobile app or web portal. However, you can use these tools to view the details of your upcoming trips. You can also cancel trips using these tools. Click here to register today!
We want to always provide excellent service. If you have a complaint about the service you received, you may:
Call MTM at 1-855-478-7350 if you have waited:
More than 15 minutes after your scheduled pick-up time going to the appointment, or more than 30 minutes for the return.
More than one hour after calling MTM to schedule a return ride, if a return ride was not scheduled during the original request
Adjust Font Size (small/medium/large)