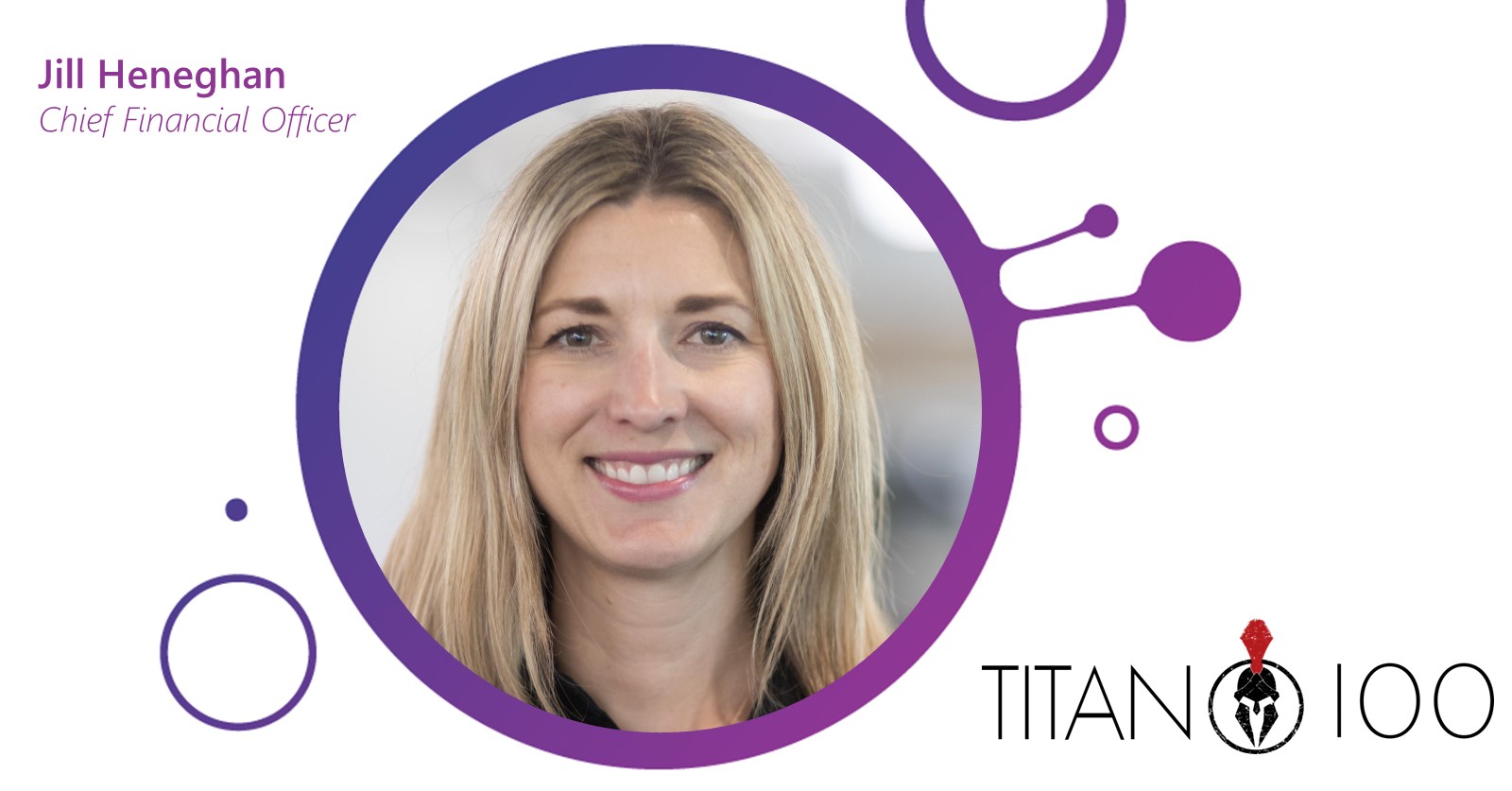 CFO Jill Heneghan Named a 2023 St. Louis Titan 100 Honoree
We are excited to announce that our Chief Financial Officer (CFO) Jill Heneghan was recently named an honoree of the 2023 St. Louis Titan 100 program! The Titan 100, presented by Titan CEO and Wipfli, recognizes St. Louis's Top 100 CEOs and C-level executives. Honorees of the Titan 100 are recognized as the area's most accomplished business leaders in their industry, based on criteria that includes demonstrating exceptional leadership, vision, and passion.
Collectively, the 2023 St. Louis Titan 100 winners and their companies employ more than 94,000 individuals and generate $28 billion in annual revenue. The 2023 honorees will be profiled in a limited-edition Titan 100 book and honored at the annual awards ceremony on April 6 at The Factory.
"The Titan 100 are changing the way that business is done in St. Louis," said President of Titan CEO Jaime Zawmon. "These leaders have built a distinguished reputation that is unrivaled in their field. We proudly recognize the Titan 100 for their efforts to shape the future of the St. Louis business community. Their achievements create a profound impact that makes an extraordinary difference for their customers and clients across the nation."
Jill joined MTM in 2014 as Controller for our Transit division after spending more than ten years in various finance roles for a publicly traded company. MTM's President and CEO Alaina Macia quickly realized that Jill possessed the skills and abilities to help lead MTM into our next evolution—specifically in terms of managing financial risks and obligations. Just four years after joining the company, she was named MTM's Chief Financial Officer. Since then, she has helped lead our organization through growth and change. Specifically, she:
Has helped MTM increase revenue from $300 million in2014 to $1 billion pro forma in 2022
Established an insurance captive to appropriately manage risk and insurance costs
Facilitated generational ownership structure, governance, and transitions
Secured new credit facility to allow for quick, substantial growth
Jill earned her master's degree in accounting from the University of Missouri.
"When Jill joined MTM in 2014, we were a successful and growing organization," Alaina said. "Since joining the team, she has helped us responsibly grow from a $300 million company to the $1 billion company we are today. Jill has all the makings of a Finance Titan, and I can't wait to see what she helps us achieve over the coming years."
"MTM has provided me an opportunity to learn and grow alongside an organization that is also learning and growing," Jill said. "Our company truly values work-life balance, health and fitness, and diversity and inclusion—all things that are important to me personally. I am honored to have the opportunity to work at such an incredible organization, and thank Titan CEO for recognizing our accomplishments."
Congratulations, Jill!