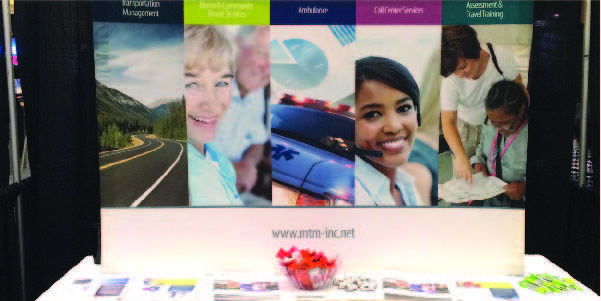 MTM at the Molina Spring Provider Workshops
Ever since MTM operations first began in West Virginia, we've been represented each fall and spring at Molina's Provider Workshops, put on by the West Virginia Bureau for Medical Services. These educational opportunities offer medical providers opportunities to receive Medicaid-related updates and training from various presenters, as well as interact with them. This spring, Crystal Richardson, Education, Training, and Outreach Coordinator, along with Brittni Stanley, Care Management Coordinator, and Zach Allison, Network Management Representative, attended the workshops.
Spring 2016 workshops were held in Martinsburg, Wheeling, Morgantown, Parkersburg, Charleston, Huntington, Beckley, and Roanoke. Other organizations represented include the Bureau for Medicaid Services (BMS), Molina Medicaid Solutions, Medicaid's Managed Care Organizations, Children's Health Insurance Program, and other Medicaid contractors. The workshops served as a great opportunity for our team to build even stronger relationships with our partners. We're glad to participate in a tradition that provides such valuable resources to community members!