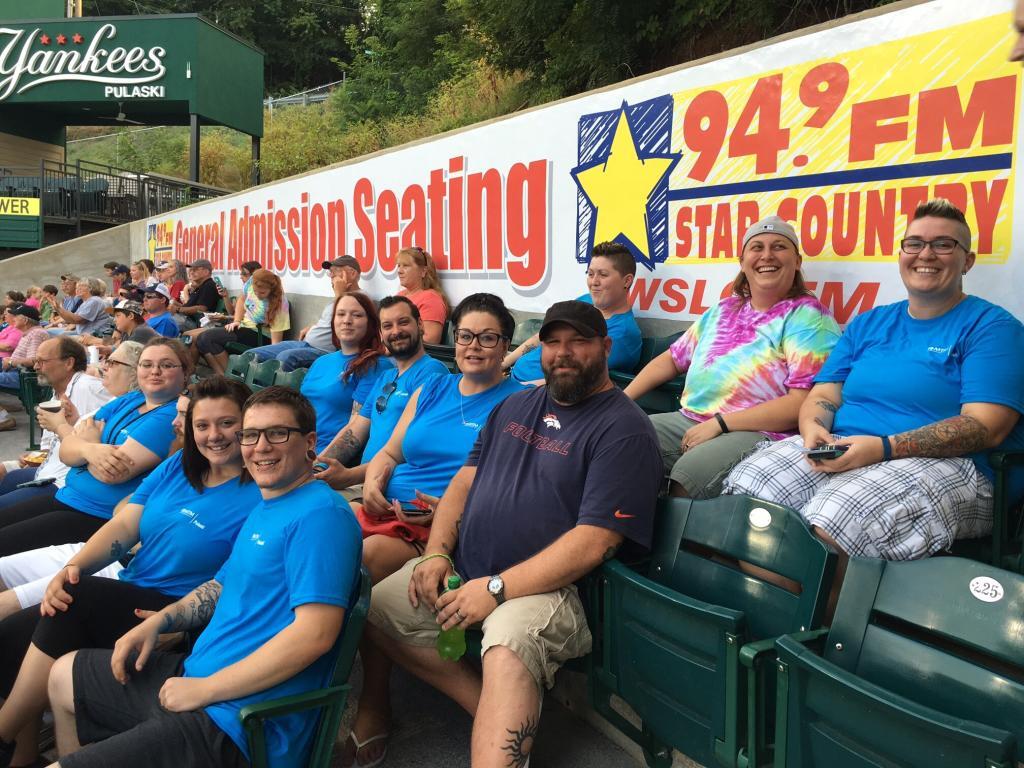 MTM Celebrates 15 Years in Virginia
MTM has created a rich backdrop in working towards our national mission of "communities without barriers." Pulaski, Virginia is where we built our second customer service center of the ten that we have now. Last week, local employees celebrated 15 years of service in this location. That's 15 years of making a difference in the lives of people around them simply by going to work. Staff recognized the major milestone with some major festivities.
Four Pulaski employees have been with MTM Virginia since its inception, embodying our core values for the better part of two decades. Congratulations to Becky Collins, Ann Crockett, Carol Johnston and Mary-Ellen Walls! They've endured as much hardship and growing pains as our founders, but have also much of the success for MTM operations.
The chemistry amongst Pulaski employees is positively electric! That charge was obvious to members and fans as employees celebrated 15 years of service during MTM Night at the Cardinal's Stadium. Staff were able to bring family and friends to watch the local minor league affiliate of the New York Yankees. Taking the festivities to the office, the four tenure leaders mentioned above were honored during staff lunches each day of last week. Different games took place during each luncheon, with MTM trivia being the favorite. It left everyone guessing about the original location of the Virginia Customer Service Center, MTM leadership members on-site to build their new office, the names of the longest serving members' families, and more. Week-long festivities ended with full bellies of hamburgers and hot dogs after a cookout on Friday night, courtesy of Regional Director Brian Arnold and Customer Service Center Manager Kendall Ramsey. Team members enjoyed their meal with music by two local team members at the jazz venue across the street from the Pulaski facility. It has been amazing to see the individuals who make the MTM magic happen celebrate each other! Here's to the future in Pulaski! Thanks for a great 15 years.