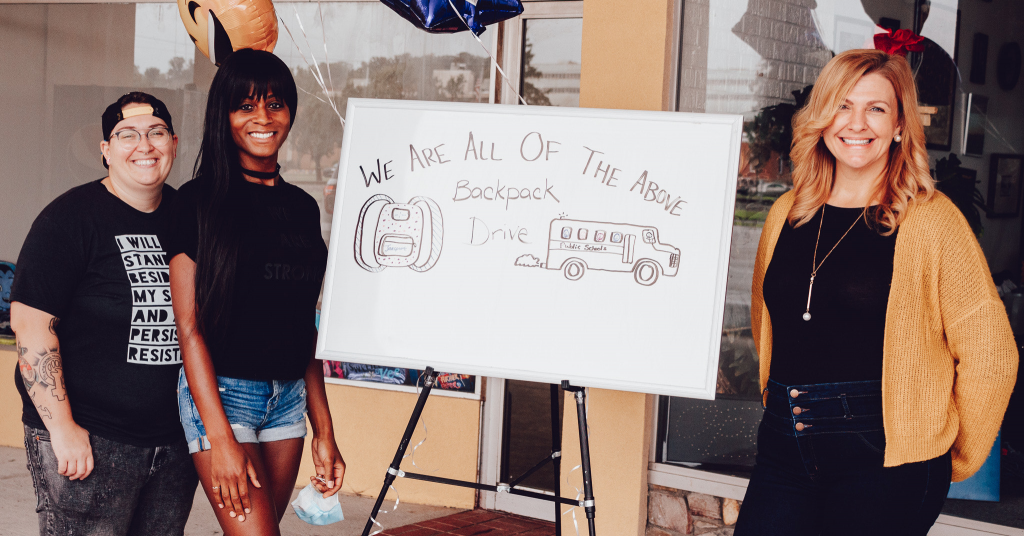 We Are All of the Above: MTM Staff Make a Difference in Pulaski, Virginia
Across the country, MTM is committed to supporting and recognizing the service of hard working foundations and organizations that serve our communities. Organizations like Girls on the Run, the National Kidney Foundation, the National Interscholastic Cycling Association, and many more that we support through our MTM Giving program are creating a better world for all generations! One foundation particularly close to our hearts–an organization called We Are All of the Above–was created by three MTM teammates in 2018. Founded by MTM employees Christiana Carter, Sean Southall, and Shannan Smith, We Are All of the Above strives to make a difference in the Pulaski area of Virginia, where one of our offices is based. Their ultimate goal? To have a positive impact on their community, and serve as a valuable resource for at-risk and LGBTQ+ youth. The name We Are All of the Above means that it doesn't matter who you are or what your background is, you matter as a person and have a place in this world.
"We all come from diverse backgrounds and have experienced prejudice in one way or another," said Vice President Shannan Smith. "With that in mind, we are focused on raising funds and promoting initiatives that serve the people who need them most. In particular, we focus on at-risk youth to promote awareness and acceptance in our local community. We believe in taking action with urgency in order to raise public awareness about some of the most pressing issues facing today's society."
Recently, the organization hosted on a backpack drive for kids of all ages throughout their community who were in need of school supplies. Volunteers filled more than 35 backpacks with all the supplies kids need for the school year, as well as some extra goodies!
"Being able to give back to our community was a very fulfilling experience for us," Shannan said. "The gratitude was and still is overwhelming. We're proud to align with MTM's vision of communities without barriers, and can't wait to announce our next event!"
Christiana, Sean, and Shannan, thank you for being an inspiration to your MTM family and pouring your hearts into giving back to your community!
Click here to learn more about We Are All of the Above and how they're supporting their community in Pulaski youth.