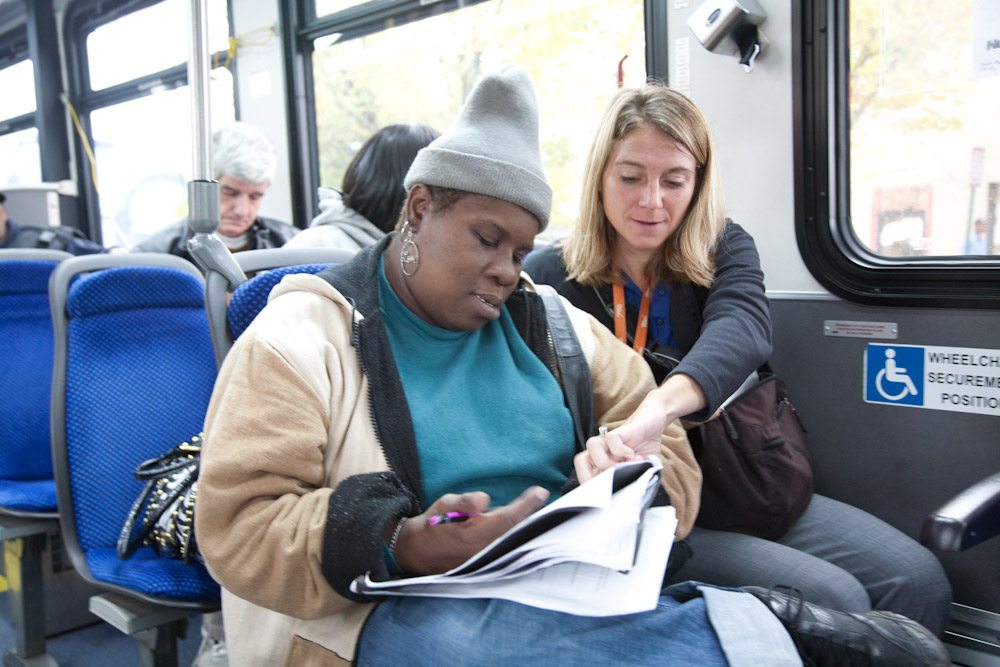 MTM Expands Washington, DC Operations to Include Functional Assessments
MTM, Inc. announced today that it began performing functional assessments for paratransit eligibility in the Washington, DC area on January 4. The Washington Metropolitan Area Transit Authority (WMATA) awarded MTM the contract for assessment services following a competitive bidding process. The contract term includes a base period of two years with three optional one-year renewals, and is valued at approximately $550,000 for the initial two-year period.
Under the contract, MTM's three full-time Mobility Assessment Evaluators assess individuals applying for MetroAccess paratransit service to determine if they are functionally able to utilize accessible fixed route public transit services. Functional assessments take place at WMATA's Transit Accessibility Center and are two-fold, consisting of cognitive and physical assessment components. Through this process, the Evaluator determines if the individual has the functional ability to utilize accessible fixed-route public transit safely and independently. If they are functionally unable to utilize public transit some or all of the time, they are deemed eligible for MetroAccess paratransit services. If they have the ability to use the accessible fixed route systems bus and rail systems, they may be referred to travel training services to help improve their travel skills.
Nationwide, MTM performs more than 13,000 transportation-based eligibility assessments on an annual basis. The WMATA contract will add another 9,000 assessments each year. The contract also expands MTM's already significant presence in the District. In addition to this program, MTM works with WMATA to teach people with disabilities how to utilize the accessible Metrobus and Metrorail services through travel training; conduct outreach in the community regarding accessible transportation options; and perform Quality Assurance activities for MetroAccess paratransit. MTM also manages non-emergency medical transportation (NEMT) for Medicaid recipients served by the Department of Health Care Finance, as well as local managed care organizations AmeriHealth and Trusted Health Plan. Through these relationships, MTM ensures eligible recipients receive safe, timely transportation to covered healthcare services.
"MTM is strongly rooted in Washington, DC, which gives us a clear understanding of community needs for individuals with disabilities," said MTM's President and CEO Alaina Maciá. "We are invested in the District and the success of its transportation services, which ensures we consistently provide effective and accurate assessments. We are proud to help WMATA make the best use of its MetroAccess program while ensuring passengers have the ability to use the most independent travel options available in their community."