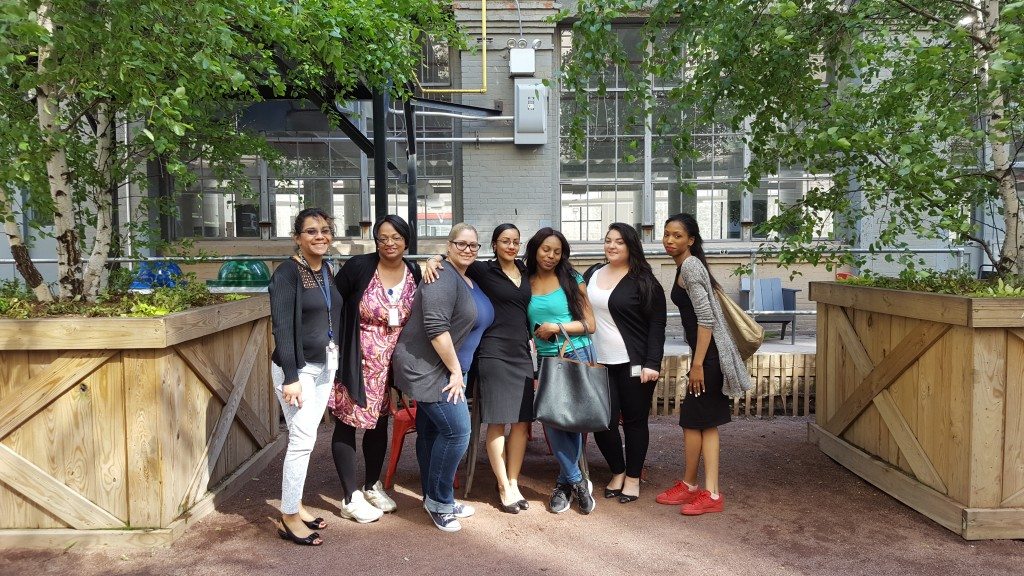 Wellness Initiatives Gaining Popularity Nationwide
With summer has come many opportunities for employees across the U.S. to engage in a healthier lifestyle. New York new hires are already walking together through their up-and-coming neighborhood, and Wisconsin call center coworkers recently brought in salad ingredients, potluck-style, to create healthier lunch options to share!
---
The weather wasn't the only good excuse New York Call Center Training Coach Taina Santiago had to get her new hire team out of the office and into the neighborhood last week during training. Motivated by sunshine and exercise originally, a "wellness walk" brought new employees through the office's beautiful neighborhood that has done a lot of evolving in the past years. Now called "Industry City,"the fun and colorful culture cultivated on this side of town has attracted much new new business for the community. A "hipster" food court has become the center of Industry City, where tenants can enjoy lunch and commune. New employees got to visit "The Landing" spot the day after its grand opening during their wellness walk. 
Wisconsin employees received their call to wellness as their On-Site Wellness Screening date came closer and closer. They decided to raise awareness of the event and encourage employees to participate by hosting an office-wide salad bar potluck in conjunction with the health screenings. Some employees were in charge of proteins like turkey, chicken, bacon, and eggs, others different cheeses, veggie, and fruit options, even seed and nut variations. Infused waters with different fruits were also available thanks to much participation.